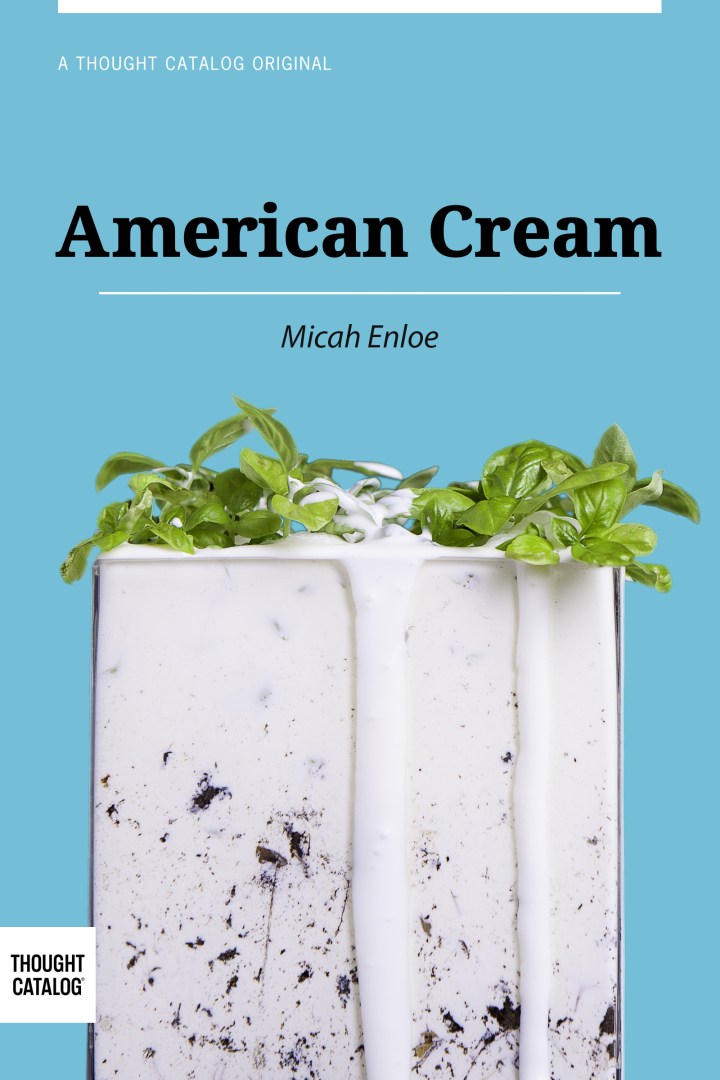 Enjoying the fat of the land isn't always an easy process; it takes time to float up. Sometimes things are separated and left behind in a dizzying whirlwind, and sometimes you're stuck at the bottom of the centrifuge of your seemingly sour life because all your dreams still have yet to coagulate.
American Cream is the neo-immigrant tale of one man's soulful, hilarious struggle – churning through every definition of the word "bottom" – to rise, rise, rise in hopes of finding the thick essence of what it means to live happily, somewhere at the top.
From an old island of Thai snakes, Russian thieves, and emotional shipwrecks, he floats on couches back to the new world, a land called Wal-Mart County. Scalded from the heat and frustrated with something tapping within, he whips away to the big apple, which turns out to be far from peachy. Haunted by the timeless, swirling words of a wizardly fisherman named James, he then scales the slippery paper walls of the welfare office where it's raining babies. He soon wades through the evil gym caves of the rancid-rich, and encounters Bessie-Ann the deer nurse, Sandy the crab-puppeteer, Crab-apple the liar, and all the other gooey creatures that creep in the city's deep.
After visions of a mysterious coastline, a spring rain comes again and brings with it a growing new sound, the revelation of something bright, lush, yellowish-white, and finally ready to be scraped away.
About Thought Catalog Books
Thought Catalog introduces long reads and digital books for your tablet, eReader or mobile device. All titles are available through Amazon, Apple, and Barnes & Noble. New titles are released biweekly. Questions? Email hello@thoughtcatalog.com.
Retail inquiries: publisher@thoughtcatalog.com