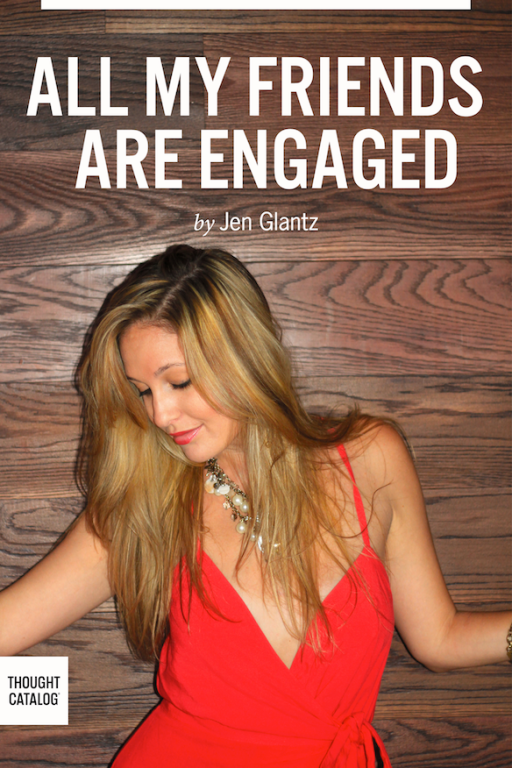 All My Friends Are Engaged
Chances are you've been there before: on an awkward first date where you find yourself stuck playing 20 questions with a person who has broccoli stuck in their teeth, or who spends half the evening whining about how their ex left them with an achy-breaky heart, or the one who shows up so on-the-rocks wasted that they end up passed out in their bowl of clam chowder before the main course arrives.  All My Friends Are Engaged is a collection of dating disaster stories, packed with witty and relatable answers to the age-old annoying question of "Why are you still single?" All the stories embarrassingly belong to the author, Jen Glantz, who you may have seen before on Thought Catalog, USA TODAY College, Thethingsilearnedfrom.com, or JDate.
About Thought Catalog Books
Thought Catalog introduces long reads and digital books for your tablet, eReader or mobile device. All titles are available through Amazon, Apple, and Barnes & Noble. New titles are released biweekly. Questions? Email hello@thoughtcatalog.com.
Retail inquiries: publisher@thoughtcatalog.com