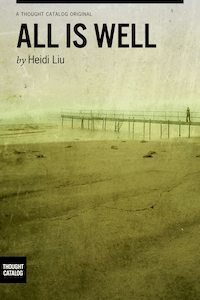 A story that simultaneously takes place over the span of three days as well as eight years, All Is Well addresses the embarrassing timelessness of the first time you fall in, and then out of, love.
About Thought Catalog Books
Thought Catalog introduces long reads and digital books for your tablet, eReader or mobile device. All titles are available through Amazon, Apple, and Barnes & Noble. New titles are released biweekly. Questions? Email hello@thoughtcatalog.com.
Retail inquiries: publisher@thoughtcatalog.com