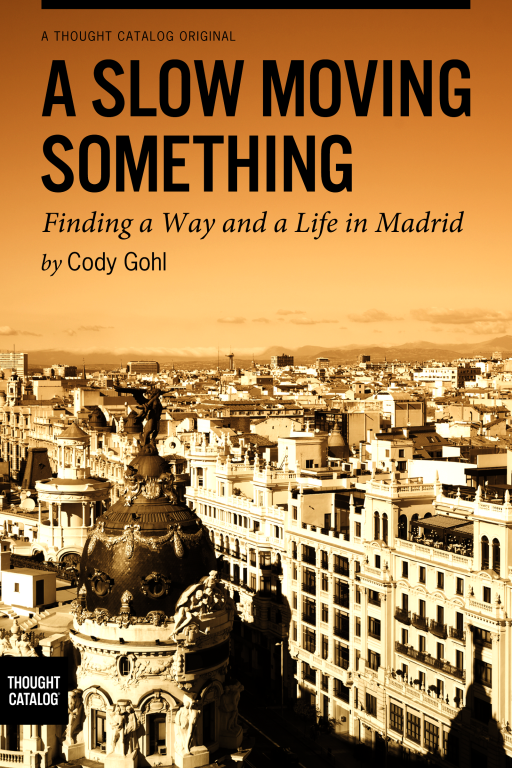 Cody Gohl spent his childhood in Texas dreaming of travelling the world. He gorged on the works of the Lost Generation, spent nights dreaming of what it would be like to escape his small suburb and set off on an adventure that would take him swerving through Europe's great cities. He finally got the chance during his junior year at college when he left everything he knew behind to study and live in Madrid. He expected to find himself, his true self, the self of manic poetry and cathedrals, of late night drags off a communal cigarette on the steps of a shadowed metro stop. However this is not what he found. In A Slow Moving Something, Gohl explores themes of loss, frustration and alienation in order to interrogate what it truly means to be an American student living abroad. This is a memoir in flashes, snapshots, in cracks of light and bulb—the essays and poetry in this collection serve to chronicle the ways in which he unraveled his romantic conceptions of what he thought Madrid and Europe should be in order to embrace and accept the beautifully gritty realities of the life he found in Madrid.
About Thought Catalog Books
Thought Catalog introduces long reads and digital books for your tablet, eReader or mobile device. All titles are available through Amazon, Apple, and Barnes & Noble. New titles are released biweekly. Questions? Email hello@thoughtcatalog.com.
Retail inquiries: publisher@thoughtcatalog.com