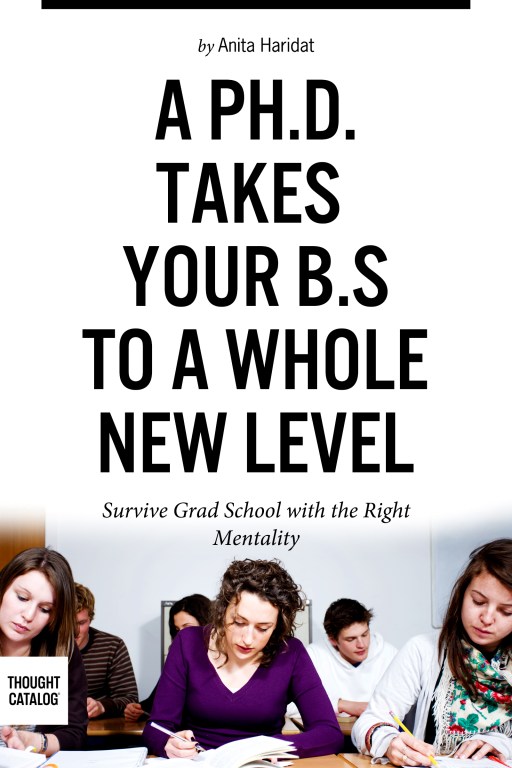 A Ph.D. Takes Your B.S. to a Whole New Level
Survive Grad School with the Right Mentality
This non-fiction piece describes the many facets of graduate school that most people are not aware of. Additionally, there are helpful and quirky tips for overall success. This book was not designed to provide cliché tips on how to study better or how to manage time better. It's simply an enlightening tool that graduate students and pre-graduate students can keep close to them when they feel like they are in one big anxiety factory. Most people understand that it is beneficial to keep a positive outlook on life, but when grad school makes life even more difficult than it should be, it's nice to have something for motivation.
About Thought Catalog Books
Thought Catalog introduces long reads and digital books for your tablet, eReader or mobile device. All titles are available through Amazon, Apple, and Barnes & Noble. New titles are released biweekly. Questions? Email hello@thoughtcatalog.com.
Retail inquiries: publisher@thoughtcatalog.com