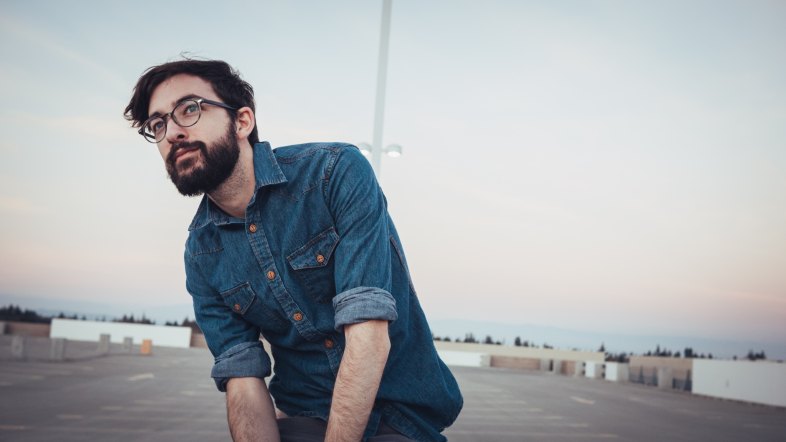 Void of love, void of care, void of almost everything – you imprinted them in me when you left. Everything seems to be so unnatural, plain and monotonous. In every corner of my world, I tried to find peace, and in this never-ending-lonesome search, it only hurt me even more.
Days passed and I decided to get over it and start to live my life again. It was hard. It was hard being without you. It was hard seeing and hearing you every single time we meet, something that I can't avoid. What makes it even harder is the thought that runs through my mind every time I come across every bit of pieces that reminds me of you, all but just memories.
I've been holding onto a lot of things and all of it seems to get off my hands, get off my grip, get off my way. I've been holding onto people and everyone seemed to be leaving. I am still alone.
Waking up in the morning seemed meaningless. I scrub my skin hoping to rid myself of you and all the time it brings me tears. It was just something in the way you took my heart that I couldn't even recognize the emptiness you left me with when you were done. My insides were rearranged.
It must have been my fault too as I made you feel that we are better off this way. It must have been my fault that parting ways will be easier for both of us, but it wasn't. From then on I built walls towards you. I became hard on myself for a while. I came hard on you. I allowed myself to savor the pain, the emptiness and the void inside me. I cried myself to sleep. I allowed myself to grieve.
Beer, coffee, music and sleepless nights, all sorts of diversions proved futile. All I see is just an empty road and a broken me. I've allowed everything to numb the pain of being left behind. I know you're still gone.
But everything has its end, so does the feeling. I moved to another town where I can start all over again. Everything seemed new and promising, well, except for the old me. My life eventually got better. With my new dwelling place, I find peace and meaning to life. I pulled myself back up and slowly find my purpose again.
Life doesn't end where the heartaches begin – true to its purest sense. I am back to getting the best of what I can be. I am back in my own race. This time, I'm stronger, better and full of life.
One may have caused my sadness but I have built the ability to create happiness for myself. I have built peace in my chaos, antidote to the poison, love in my hatred and comfort in my suffering. I have endured them all and I will never leave my life in the hands of someone else again.
I still think about you from time to time. I just smile about it. I still think of the memories we've shared. I still smile about it. You were a part of me; I was a part of yours. That is something I can't take back, that is my reality. Most realities are hard, but mine now can be so much happier when I finally learned to accept that some things won't last no matter how I wanted them to.
Even the rainbow has its end. We may lose sight of it but life doesn't end there. No more rainbows after the rain, no more pot of gold at its end. It is us who make life colorful. It is us who make that pot of gold.
Every waking morning gives me a fresh start. Your disappearance gives me a brand new day. I may have not fully moved on with it, but the painful past left me with so much courage that I can do better and I will get there. I will be back sooner. And once I do, I'll come back happy.