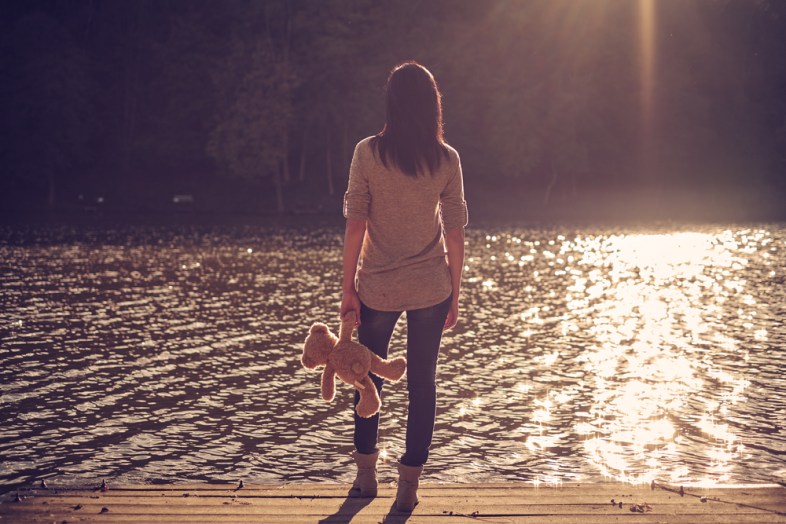 In my free time, I take myself on dates.
This can be anything from getting a table for one at a restaurant, watching a film or theatre performance, or walking along a park trail and then sitting on a bench watching the sunset.
I first discovered the genius of self-dates at the age of 17. Prior to that, running errands alone was not a problem. It was doing enjoyable activities alone that seemed so strange and foreign. Being left alone for a few minutes in a coffee shop made me nervous, and the idea of eating at a restaurant or seeing a movie by myself seemed, well, sad.
Plainly, I was self-conscious. I didn't want to seem like a loner and wanted to avoid any stares that came my way. It's not that I didn't have friends to do things with. Interests and schedules don't always align. So I forced myself to stop being so reliant on others to join me in order to go places and have a nice time.
In a burst of spontaneity one day, I decided to see the re-make film "True Grit" while waiting for my take out order of Italian sausage pasta. When my food was ready, there was only enough time to head to the theatres and buy my ticket. Although well aware of the theatre's "No outside food" policy, I was hungry, and decided to take my chances.
Like any first date, my first self-date started a bit awkwardly. Also, my bag wasn't large enough to conceal my dinner. To my surprise, the stub collector simply stared at my noisy plastic bag of food and let me continue onward without questions. Once inside, I plopped myself in a prime viewing seat—free of any tall giraffes obstructing my view—and began picking at my food.
When the movie started, and I was transported to another world and another time, the awareness of being alone left me. The duration of the film was enjoyed without interruption, and when it was over, a couple seated in the row in front of me, turned back to chat a bit about it—and my pasta.
Since then, I have gone on to do more things—alone. I learned there are many pros, such as getting away with some things more easily (like the pasta incident). Sometimes being alone allows me to see more. I found that more people approach me at events to chat—it's how some friendships have begun. I even met one of my music heroes. Most recently, I got free admission to see a wonderful city view from an observatory.
Most of all, I have gained confidence in being independent, and learned that people aren't staring as much as I thought. Even if they do, it doesn't bother me. These days, it's not even about not having someone to go with—I just love my alone time. I can do whatever I want, whenever I want, at any pace that I want.