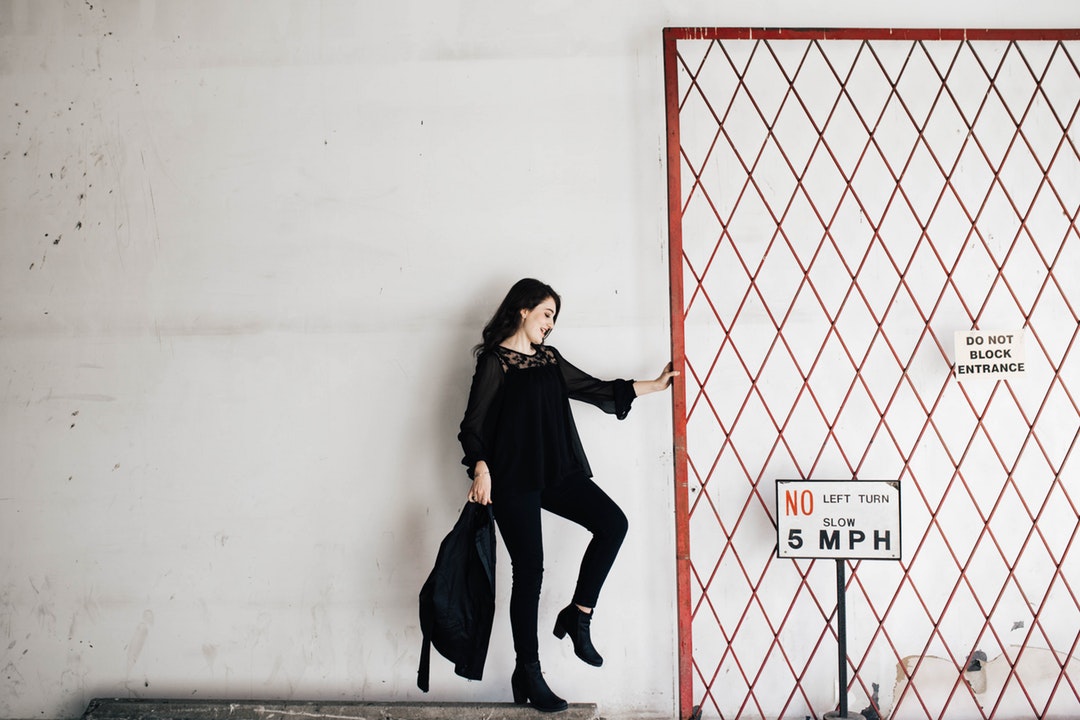 It's that time of the year again when we all take the time to contemplate and have a vision of what we'll be doing for the next 365 days. If February is the month of declarations of love promises then January is the month of declarations of self-improvement promises. All of us want to improve, and all of us want to make this year even better than the previous one. So, in the spirit of starting the New Year right, it's time to commit to making permanent life changes that'll make your life more exciting, positive and productive.
Here are four ways you can make the most out of 2018:
1. Learn something new – Sometimes it's easier to stay in our comfort zones, but remaining in that mode may lead to stagnation and mediocrity, with no development and sense of fulfillment. So whenever you get complacent and crave for some personal growth, maybe it's the time to learn something new. Look into your bucket list of things you want to learn in the future. Maybe that someday can be today. Get into a sport or activity that will stimulate you both physically and mentally or learn a new skill that will feed your mind and soul. Volunteer for a cause you care about or join an interest group or club. Imagine doing this every year. The possibilities are endless once you open your mind to acquiring new knowledge and skills.
2. Invest in relationships – Another perk of learning something new is you expose yourself to new people, and that means new perspectives, new connections. Connection is why we're here. I'm talking about real, live human interactions, not the one that lets you use social media or stream videos. Throughout our lives, we may change careers or move to a different place but a thing that is constant despite the changes are the relationships we've had along the way. Value the old ones and make room for new ones. This year, reconnect with an old friend or meet new ones. If you can invest in belongings and possessions, this year, make your relationships with those around you one of your main investments. You will find yourself waking up each day with a deeper sense of meaning and satisfaction.
3. Veer away from what's holding you back – Do you have goals last year that are still unfulfilled? This 2018, take a moment to reflect on what has been the major roadblocks or hindrances to making those dreams happen. Then make a commitment to avoid them starting this year. Was it fear of doing something new? Was it time constraints, or maybe your excuses? We sometimes think of the future as some distant event but the truth is it comes one day at a time. Don't wait for extraordinary opportunities. Grab common circumstances and make them great. Remind yourself that your excitement on pursuing your goals must be greater than your excuses. Now's the time to follow the advice of one famous brand we all know, Just do it.
4. Encourage others to do the same – The ultimate goal of making constructive life changes is to influence and make a difference not just in our own lives, but in the lives of others. Once you feel the genuine joy and satisfaction brought about by doing those three actions, start sharing that enthusiasm. Encourage the people around you to practice the same. And make sure to tell them to encourage others too. This may not be the solution to all the problems in the world, but knowing that you did something to empower others, means you made a significant change in your own little way.
***
Remember these four letters: L-I-V-E.
This year, choose to live, Learn new things, Invest in your relationships, Veer away from things that hold you back and lastly, Encourage others.
Happy New Year and Happy New You.