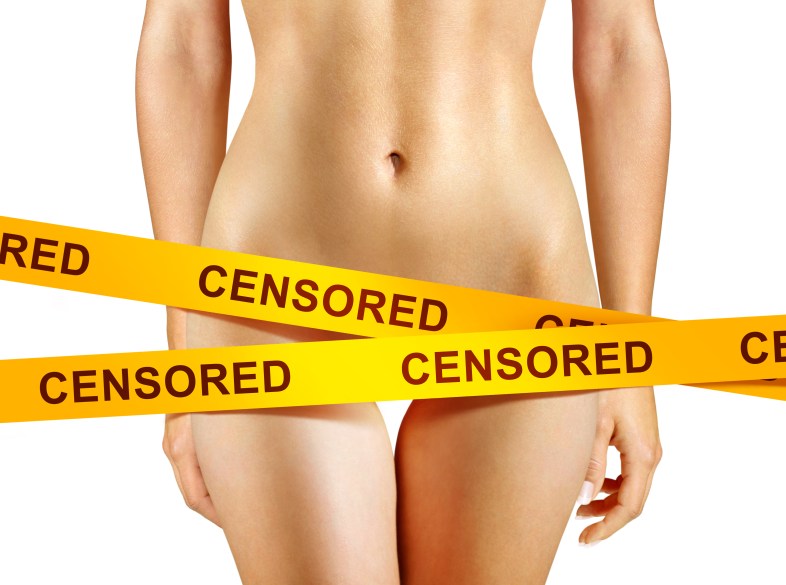 I'm a 20-something, half-Asian model working in Singapore. Until I was 22, I thought porn was pictures of naked women. Naive, right? But I remember how I felt when my boyfriend at the time told me he'd been looking at porn.
I felt inadequate. I felt betrayed. Was I not enough for him? He loved and cared for me, but was there something I lacked?
A few years later, I was with a different boyfriend and I found out he had been watching (notice my verb change) porn. I now we would have sex I'd find myself wondering if he was comparing me to all those women he'd seen. Yes I'm a model (code for easy on the eyes), it's just sharing something like your private parts can make you feel more than a little vulnerable. I still felt hurt and cheapened.
I've been told countless times, "porn isn't a big deal," and, "it's necessary, especially for guys." I want to retort, "Hey I'm right here and my boyfriend decides he wants to jerk off in bed by himself with his mobile phone when I'm not around for one evening, how the hell is that not supposed to bother me?"
I'll tell you how it makes me feel. It makes me feel like I'm not enough.
Not to mention that sex in real life isn't like sex in porn. The same boyfriend and I broke up because he'd been lying to me. A few weeks later we hooked up for a night, had some anal sex (which we'd done several times before), and guess what? Shit came out. Literally.
I was humiliated and mortified. Not only was I having sex with a man that made me feel like I wasn't enough, but then for SHIT to come out…things couldn't have been more real in that moment. I couldn't have been more aware of how NOT like the women in pornos I was. And pardon me if I don't want my rectum hosed out before having anal sex.
Internet porn has existed for approximately 20 years. Video and paper porn has existed much longer, but before those were available to everyone, what did men (or women) do? Don't tell me that porn is a necessity.
I'm still being told that porn is something I'm supposed to live with and accept. Something inside of me screams this isn't how things have to be. That maybe we're cheating ourselves just a little.