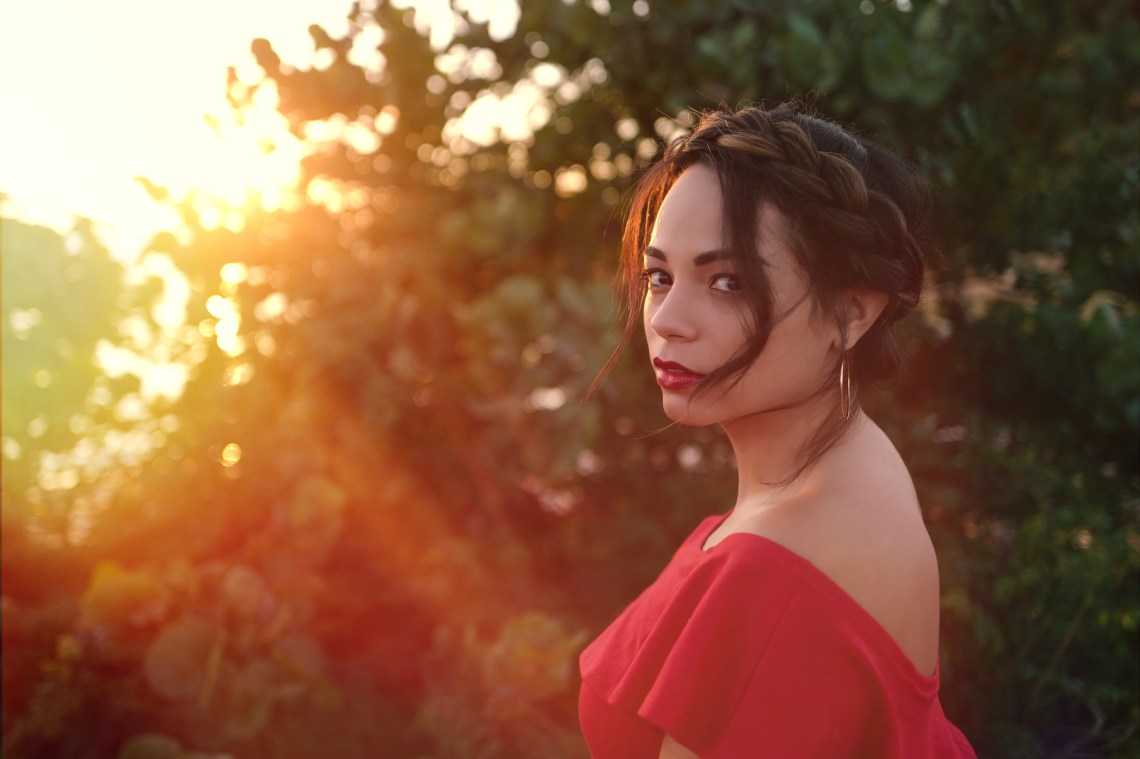 It's time to say goodbye to 2016 and all of the triumphs and catastrophes that came along with it.
2016, you were good to me. You were a year of figuring out the most intricate details of my life that never seemed to make any sense. That's not to say that at times you were not trying. You were. But your trying times only made things make more sense to me.
You took the best parts of me, shook them up, traded them out, and returned them even better than before.
You gave me doubt and uncertainty but those times became reminders that I am only human and that I will never be perfect. You taught me to accept my imperfections and to let go of everything holding me back.
I learned so many things from you, lessons I will carry for the rest of my life. You were the most promising year I've had so far. You gave me a glimmer of hope and when there wasn't a light at the end of the tunnel, you dug a hole big enough for the light of a thousand suns to shine through for me to pave a new path. You took the old path I walked on and poured faith, love, and prosperity all over it. I detoured from the dead-end I was crawling towards, and now I'm running towards the future.
You taught me the true meaning of family and how to let go of family members who had abandoned me years ago. I stopped searching for the ones that didn't want to be found, and forgave the ones who wronged me in my past; but most importantly I learned to love the ones who have shown me time and time again that they love me, and let me tell you…it is freeing.
You taught me to stop chasing people, because the ones who want to be there for you will be there; no questions asked. They will stand by your side and they will not doubt you, even when you go astray for awhile; they will search for you on your hell-trotted path until they find you and then they'll lead you back to the path of least resistance.
You taught me how to love another being with my entire heart and soul. How to breathe life into them just by using my words. I learned that love lifts you higher, understands, and listens. You taught me that the power of a smile or a simple touch can change the mood of any situation, that teamwork and partnership go hand in hand, and that two people can thrive if they work together to achieve a common goal.
You taught me that love is patient, kind and forgiving, but even better, you taught me to be those things.
You taught me to trust. To trust loved ones, to trust myself, and to trust my instincts; usually my first one is right.
I learned that I am capable of more than I ever imagined possible, that I can achieve anything that I set my mind to. You taught me to put my happiness above all, to love myself as much as I love others, and that the only person standing in the way of what I want, is me.
You taught me that I can never stop learning. You gave me an insatiable thirst for knowledge. You taught me that social media is usually only there for people to share a fabricated version of their life with others, and not to compare my life with theirs. You taught me that life is about the journey, and all the exits and pit stops along the way.
You taught me that fear is subjective and easy to overcome and that no one should hold a power over me. You taught me that good things come to those who wait and that even though it might feel good to fight fire with fire, it feels even better when you get what you were fighting for 10 fold without playing dirty.
You taught me all of this through pain and trials. You taught me this through the laughter. You taught me this through each person I encountered this year, the ones who stayed and the ones who left. You taught me this through the man who holds my hand each day, looks into my eyes and smiles with a love that no one has ever given me before. You taught me these things through the words of a 3 foot tall little boy who looks up and calls me "Mommy."
So to 2016, thank you. Thank you for all of these things and more. Here's to a New Year and all of the new beginnings, but also to old ones. There may be some dead weight that won't be brought into 2017, but there are some magnificent lessons to be carried on forever.