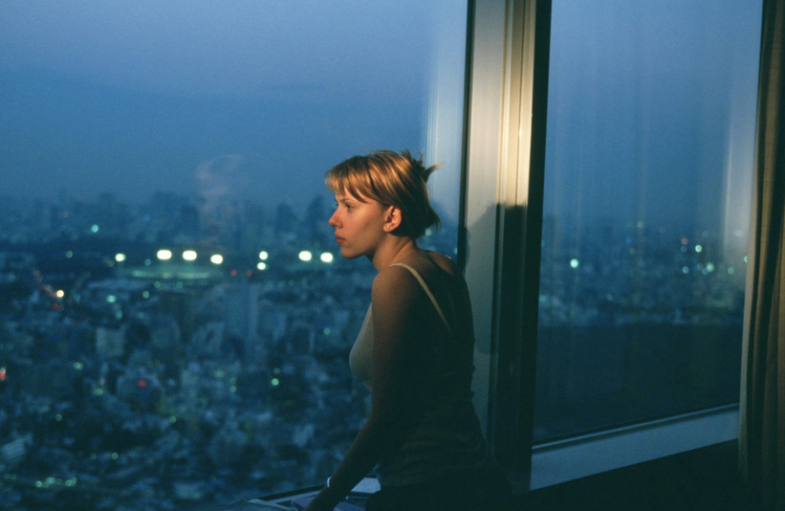 Not someone you casually knew, or someone you wanted to know better, but someone you didn't know existed. Someone with whom you had no shared past. Someone with whom you have one thing in common—each other—and that seems like enough, and that feels like enough, until it's not enough.
To get to know someone as a human being and a significant other simultaneously. To get to know yourself in the context of a relationship while getting to know another person. To be introduced to a new world with new people and new experiences all at once. To, quite suddenly and unexpectedly, find that the path of your life has merged with the path of a stranger's, and to attempt to walk down that path with its jarringly new topography with someone who doesn't learn or adapt to your pace, or understand your penchant for stopping to simply enjoy that moment instead of constantly straining forward to find what's around the next bend.
It's an odd thing, dating someone you don't know.
It's an odd thing, saying goodbye.
Not goodbye as in, "See you later." Not goodbye as in, "Until next time." Goodbye as in, "This is it." Goodbye as in, "This moment in time is where our paths diverge forever. There is no tomorrow. There is no later. This is where 'we' become a 'you' and an 'I.'"
To watch them fumble with the lock, at once destroying the heaviness of the moment and resurrecting memories of the first times when that deadbolt threw them for a loop, to watch the door close, to watch them not turn around. To imagine them walking down the sidewalk, to their car, driving away: not to go to work in the morning, not to take you somewhere, but to leave. Forever. To imagine what they did in the car, what radio station they listened to, or what CD—they were so unpredictable that way—or if perhaps they would call someone like you did, and maybe cry like you did, and maybe mourn like you did, but probably not.
It's an odd thing, saying goodbye.
It's an odd thing, smashing a wine glass.
Not any wine glass, of course. Not destruction for destruction's sake. A particular wine glass, for a particular purpose: that purpose being that you saw it in the cabinet, and thought, "I can't keep this."
To relish in the sound of shattering glass. To watch the shards bounce into the sink, across the countertop, scatter on the floor. To stare at the naked stem in your hand, breathless with exhilaration. To realize that if they had known you, and I mean really known you, you never would have had that wine glass in the first place. You never would have been taken on a wine walk, because you don't like wine. You never would have been taken on a trip as a tagalong, because being the odd one out makes you crawl into yourself in fear and insecurity. To pick up the pieces, drunk on symbolism. The brokenness, the personal effort to fix the situation, the independence to do it alone.
It's an odd thing, smashing a wine glass.
But then the mess is gone, and you throw away the remnants of what you've done, and you carry on with your day. You work from home. You do your laundry. You scrape the salty residue of your dried tears from the face of your phone. You drown in the love of those who did not find your fundamental character to be a problem, who did not fault you for your occasional tendency towards introversion, or your preference to appreciate the moment rather than dream about the future.
It's a beautiful thing, realizing, for the first time, that you are surrounded by people who took the time to get to know you, who have seen you at your very best and are in this moment standing by you at your very worst, not because you earned it, not because you won them over, but because they saw you and learned about you and accepted you and loved you, exactly as you are.