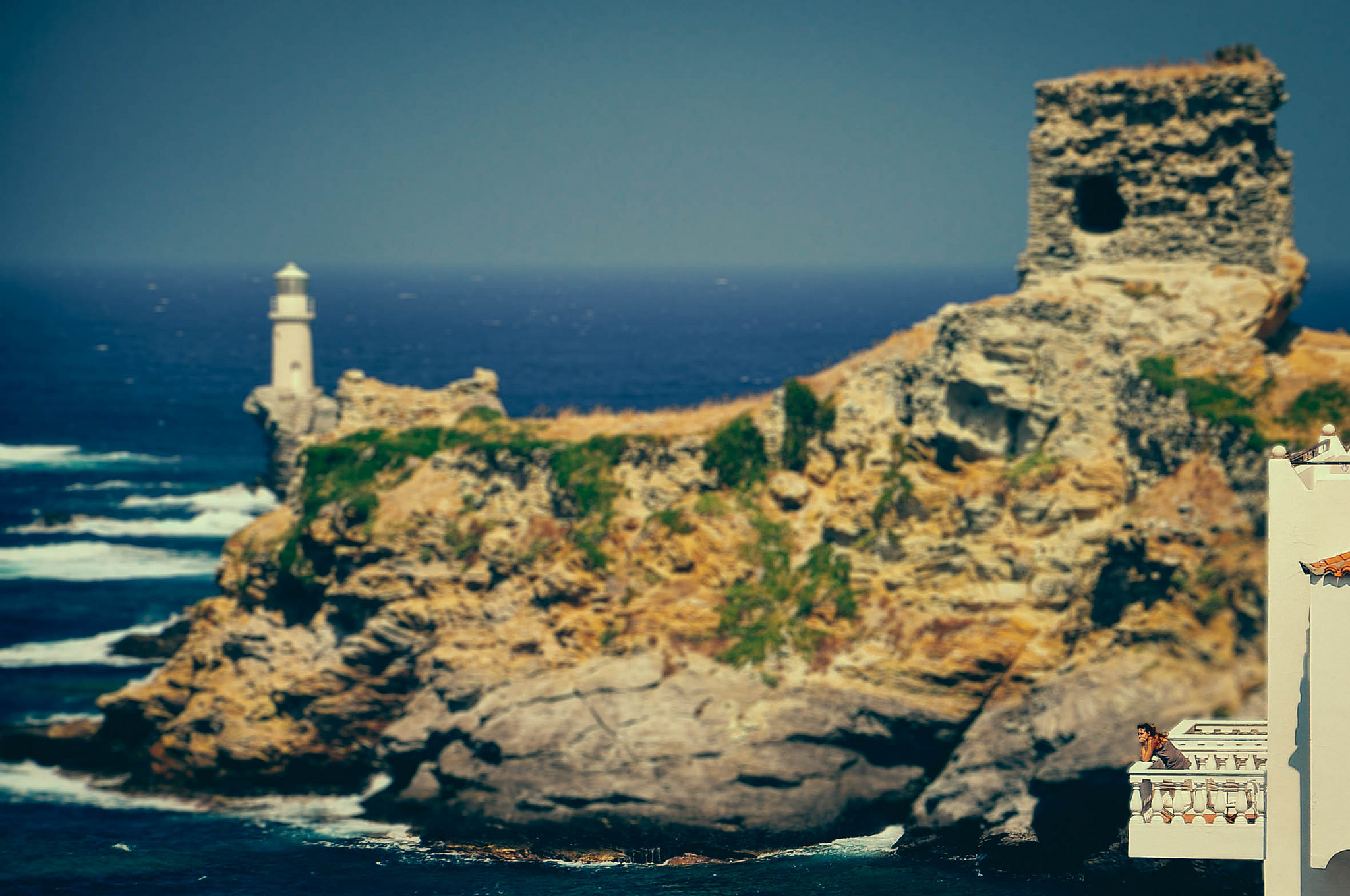 I've tried to stick to my plan of only visiting new places in my roamings – yet in Summer '16 I found myself back in Greece. The first time I visited Greece I was twenty-two, straight out of Uni, and traveling with my brother and one of my best friends – we had a fantastic time visiting Athens, the Cyclades (Santorini, Ios), and parts of Crete.
This time I was a solo backpacker on my own looking for a bit of a different experience. Both these visits were special, and on both visits I realized how much more there is to see in this beautiful country.
NO MATTER WHEN YOU VISIT, GREECE HAS WHAT YOU WANT – This is why I will always go back to Greece.
There are always more islands
The Cyclades Islands (Santorini, Mykonos, Ios, Paros, Naxos, etc.) are famous for a reason – they are beautiful in every imaginable way from white to black to red sand beaches, to white and blue towns straight out of Sisterhood of the Traveling Pants (yea, yea whatever).
But there are so many more amazing islands and island groups to visit. To name a few, Crete is a fantastic island – in the eastern Malia you'll find the UK version of spring break, where the western half of the island is serene and a perfect place for reflection.
But these are just in the 'main' areas – I've heard Rhodes in the East and Kefalonia/Ithaki in the West are completely unique. And that's not even touching on Corfu, which is an entity unto itself..
History buffs need go no further
Greece has such a rich history that even the passive cultural explorer  would have to avoid the Minotaur's Palace or Crete or Corinth while traveling West towards Peloponnes.
But in addition to that you've got Delphi, Athens, Olympia and so much more.
A foodies' paradise
It is simply astoundingly fresh, and I would return time and time again simply to eat the lamb kleftiko. Order the dips, eat the lamb, eat the lamb, eat the lamb.
This past year and a half has taken me to 25+ countries in 18 months and I'd be hard pressed to say which had the 'best' food, but Greece is definitely in the top three (probably with Vietnam and Thailand, but can't be sure).
More and more outdoor activities
Literally whatever you want to do – Hiking (link to my TripAdvisor Review of solo hike up Mt. Zeus on Naxos), kite surfing, cave exploration, scooters, jet skiing.
I have no connection to Greece other than the fact that I love the natural beauty and food. Get out of the main touristy areas and eat everything – feel free to drop me a line and I'd be happy to share some thoughts on traveling to Greece (or connect you with some local Greeks!). What's next.