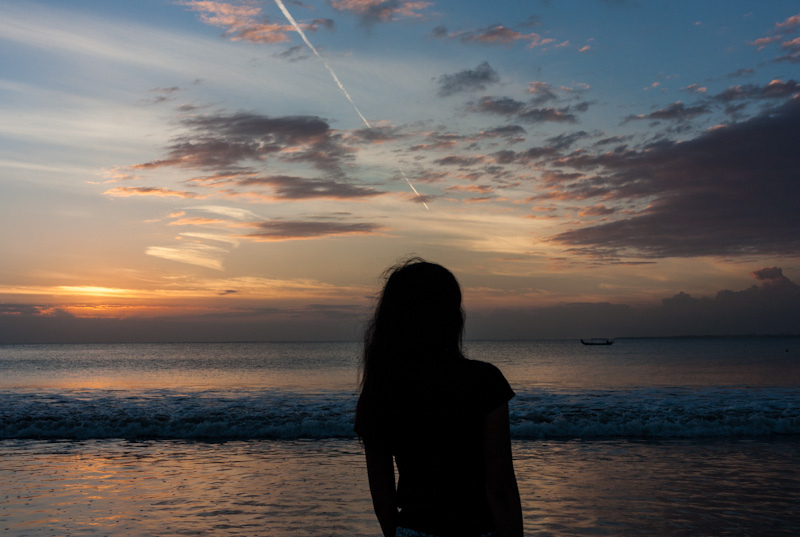 It's true that time and distance, when mixed together, can create fireworks of different emotions –love, anger, frustrations, doubts, fears. And all of these come down to only one realization, missing the person, that is.
It's been only weeks since the last day I saw him, and those were the roughest days I've ever spent. When they say just let the days pass, I thought it was that simple. But no, not a single minute did he not cross my mind. Two weeks down and here I am, trying to divert my attention so as not to make him feel the suffocation my sadness might cause.
From this day, I'm going learn how to turn sadness into something that will lure me to keep moving forward. That every time I hear the song he used to sing to me, or see something that reminds me of him, instead of breaking down and letting depression eat me, I will be happy.
I will be happy that we got to experience so many things together, that for a short period of time, I was able to unravel the mystery running down my veins, I was able to lay down all the emotions hiding behind my cheerful self, because with him, I'm no longer afraid to show my soft spot, because with him, I feel secure.
Since the day he left, I was grieving, not in silence, but through words coming out of my brain nonstop. I never considered that he might be feeling the emptiness too, yet he's choosing not to vent it out because he wanted to be strong when I was feeling weak.
I regret the time when all I did was to voice out how crestfallen I was the moment I realized he'll be gone for some time. I regret doubting his feelings for me when optimism was all he wanted to believe in.
I regret crying myself to sleep because of his absence.
I miss him every day, yes. And now, I'm trying to master the art of diversion. It's highly likely for him to misunderstand this, but it's my only way to escape from the darkest part of melancholy.
I will not try to look for someone to fill in the gap, but rather, I'll unveil the uncanny parallels of myself that might be relevant in expounding the complexity of our relationship. That when we see each other again, I can give him a version of me without the doubts and fears.
That's how much I love him, I'm willing to take all the risks, because I know in the end it'll be all worthy.