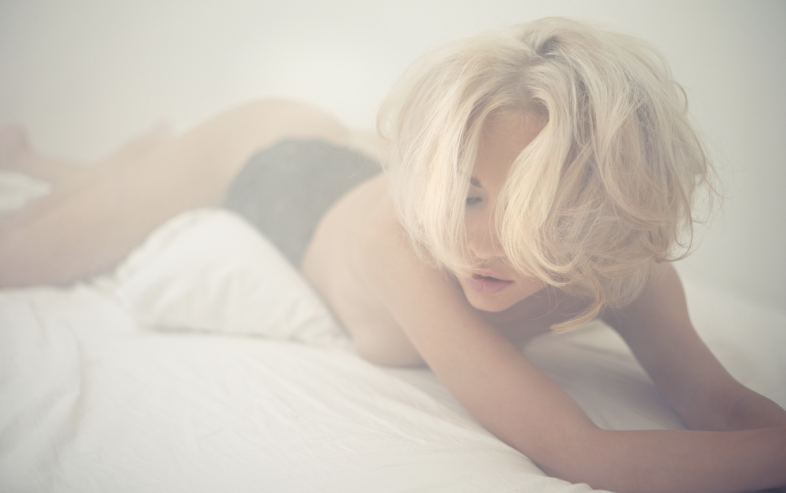 "ALL PORN IS THE SAME."
I hear this again and again and again. Generally speaking, the people spouting this nonsense are the ones looking at tube sites and complaining how they cannot find what they are looking for.
Listen, one big, mean, evil company owns ALL of those tubes sites and pretty much most of the porn sites that are having their content "leaked" onto these tube sites. There's a reason it all looks the same, they WANT you to think this is the only kind of porn that exists.
I want to tell you all about some amazing pornography. Contrary to popular belief all porn does NOT look the same! There is a variety of porn being made right now that features a wider range of content than anything you will find for free on tube sites. Stop searching tube sites! I hear this complaint a lot from women, who say they can not find porn they like no matter how hard they look.
Great, new, different, exciting, ethical, feminist and queer porn is (hopefully) not going to be found on tube sites (well, maybe one but well get to that later). People like to ask me, a porn star what kind of porn I am watching, so I made a little list for you of some of my favorites:
I have been involved in the adult industry for 14 years. I've watched A LOT of porn, I've shot A LOT of porn, I've even reviewed porn! So something has to be really special to catch my eye. I am also a big fan of ethically created porn. That is pornography that was created with the performers safety and interests at heart, with fully informed consent and safe, sane and consensual play. In other words, porn you can feel good about watching. I have a wide variety of tastes and interests, not one single genre of porn appeals to me and basically, I know it when I see it.
When I DO see porn I like I dive in and research and get to know who the producers, directors and performers are, see if I like them as people too. In this day and age that's increasingly easy with most adult stars and companies taking to social media to connect with fans. It's really pretty easy to write to your favorite stars and companies and give them feedback and ask questions. We really like when you do that I promise! I like these next few sites so much I even asked for memberships to them on my wishlist!
I first found Gen through her writing and fell in lust with her brain, and after following her on Twitter I learned so much more about her. She is a veteran of the adult industry, sharp, witty and a foodie. She now runs her own sites produces and directs her own content and runs her very sexy solo site. That is, if you like sexy, fit Italian women with fiery red hair and a personality to match. She's dreamy. This is a great site if you want to fall in love with a performer, really get to know one special woman, and seeing them interact in different scenarios, rather than an ever changing cast who appears in scenes one time.
Another solo performer site I love is Bailey Jay is a smokin' hot trans woman who also modeled for my website and I have been fascinated with every since. She is insanely beautiful, her husband Matt is someone I've shot with a bunch and his pictures are gorgeous so she always has perfectly stunning photoshoots looking like a fucking goddess. She looks different all the time with the aid of makeup and costume and wigs, so you just never get tired of seeing what she will do next. There is an ever changing cast of hot amateur and well known porn performers on the site doing scenes with Bailey so you can pretty much just fall in love all over again every day.
This is a site run by Trixie who is a self proclaimed "full time web whore." Trixie is married to a very sexy trans woman named Delia. Delia has her own site. This powerhouse of a porn couple have been creating steamy content for…I don't know how long. I first met them together on the set of Adam and Eve film "the Bi Apple" when they filmed their first ever hardcore scene for a company other than their own. Their content is incredibly loving, they shoot each other, have spy cams set up in their house, put care and attention into their blog and are an all around cool couple.
If you like kink and BDSM I recommend joining Princess Kali's educational site. Princess Kali was a Boston based professional Dominatrix but has moved on to the left coast and now spends a lot of her time and energy sharing her knowledge with others. She REALLY knows her stuff too! She enlists the best of the best in kink community leaders and professionals to give tutorials and demos on a variety of ever changing kink topics. Ranging from things like cigar play, rope, age play and much more. (I hope to shoot for this site this year too FYI, be excited!)
It is no secret that I love Julie Simone. She is a feminist porn icon, an AVN hall of famer and fetish royalty. Above all though, she is an artist and this comes through on her website in the most surprising ways. Her rope bondage work is superb, she does not have a rigger coming in to make it look like she knows her shit, she just really knows it. Latex fetish, lesbian domination, real life male submissives, some really twisted stuff! It's also one of the very few places where you can find pictures and videos of me being tied up on the internet so that's a bonus. If I trust her enough to tie me up you should trust her enough to know she makes really quality smut you can feel good about buying.
This is the newest kink site that I have found that I really dig. it is a pet play niche fetish site, featuring different models dressing up as and acting like animals. For some people it might be one of those sites where you say, I'm not really into that, but then you see the pictures and you find them hot. It's confusing and erotic in the best way possible. Really something new and exciting and I love what they are doing.
This is another site featuring multiple models that I think is really cool. (I'm also shooting for them soon too so be excited about that too). This site is a cosplay fetish site. It features many different types of models (all cis women from what I can tell) in various forms of costume fantasy play. Dressed up as superheros, movie and comic book characters, video game characters and a whole lot more. They have member cam shows and it seems to get better each week.
If you like more mainstream vanilla looking porn and just like to see a variety of women get fucked by a really big cock I urge you to visit this site. James is probably in half of those scenes you watched for free on xtube or whatever anyway. James has shot A LOT of porn, and he has won A LOT of awards. There's a reason for this, it's because James is a magical person.
There's just something special about him. I know because I've had sex with him a whole bunch, on camera and off. It's really good sex. He has a variety of different female performers, shot beautifully in HD, crystal clear high quality video. Shiny, glossy porn star sex just like you want it. He's also really funny and works his quirky personality into shoots, there's a reason everyone wants to be a #deenager, yah he has his own hashtag. I mean people just fall in love with him because he's special, you'll see it when you watch his scenes. And although Jame's company is not branded as "feminist porn" he is actually a really thoughtful scene partner who values communication and consent and making sure his partners experience genuine pleasure.
He also pays fair rates and lets performers have a huge say in the acts they perform and ways they are marketed. He even has a thing where you can apply to shoot a scene with him, even if you are a complete amateur. You'll want to after watching. If that wasn't enough reasons to love this guy he was also instrumental in forming the Adult Performer Advocacy Comittee (APAC) which is an advocacy group for adult performers it's been a wonderful tool to empower and educate and connect porn performers in the LA area.
Maybe you are sick of seeing penis and vagina porn and want to see what else is out there. I cannot highly recommend this enough. Queerporn at it's finest for sure. There's really a bit of everything in here. Kink, rough sex, fisting, real life partners, loving sex, I mean it's awesome on all levels. Different types of races, body sizes and genders represented under one roof, it's a pretty beautiful thing. I actually got the chance to review this site and couldn't think of enough nice things to say.
If you still aren't convinced any of this is worth paying for maybe you should try a different sort of tube site on for size. Queer Porn pioneer Courtney Trouble started a 100% FREE site of trailers and user submitted content. Courtney does NOT support piracy and all of the people appearing on the site have consented to be there, they are even excited to be there! There's a variety of different types of content, photos and groups to join. It's a pretty cool community driven site and I'll have stuff up there soon too. You might come across a performer you love there and then want to purchase something from them in the future. If you are old school and still dead set on the idea of DVDs worry not because Courtney releases some really stellar work and you'll find links and trailers for them here.
This is m favorite thing in the adult industry right now, and something I wish I was turned on to way long ago. This is also user submitted video clips but, for sale, as the name would suggest. Prices are fair and the content is so varied that there's stuff I had never even heard of on there. Niche fetishists rejoice because if you are into it someone is into making it. Porn stars and amateurs and couples alike have their own various clips stores.
You can find real couples, extreme bondage and BDSM, foot fetish galore, clowns, head shaving, balloon popping, gas pedal pumping, damsels in distress, behind the scenes of photoshoots and so much more I couldn't even begin to list it here. Some studios are specialized and only create one type of content, some (like Mine) are varied and have a smathering of all sorts of goodies. Performers get a good percentage of the fee you pay so you can feel good about supporting us that way too. I update my clips store every single day and put a ton of work into it.
If your fantasy is so involved you truly cannot find it anywhere, I suggest checking this out. Porn stars and amateurs alike have profiles where you can write to them about your specific fantasy and then they shoot it specially for you and everyone is happy. They place their own fee on top of whatever the performer is charging so you get 100% of your asking price. You can see my customs profile here.
---
Stop complaining about porn. The answer to bad porn is not no porn, it's to make better porn.
Help treat porn performers and sex workers as real people. Show them you value their entertainment enough to pay for their work. Pay for your porn!
If you buy awesome indie porn we can afford to keep making it and change the industry for the better! YOU, the porn consumer, are the key to this change, put your money where your shit talking mouth is, and next time you complain about the lack of diversity in adult entertainment, go and actually support accompany that is fostering radical change and sexual empowerment thru the artistic medium of something we all know and love…PORN! #payforyourporn