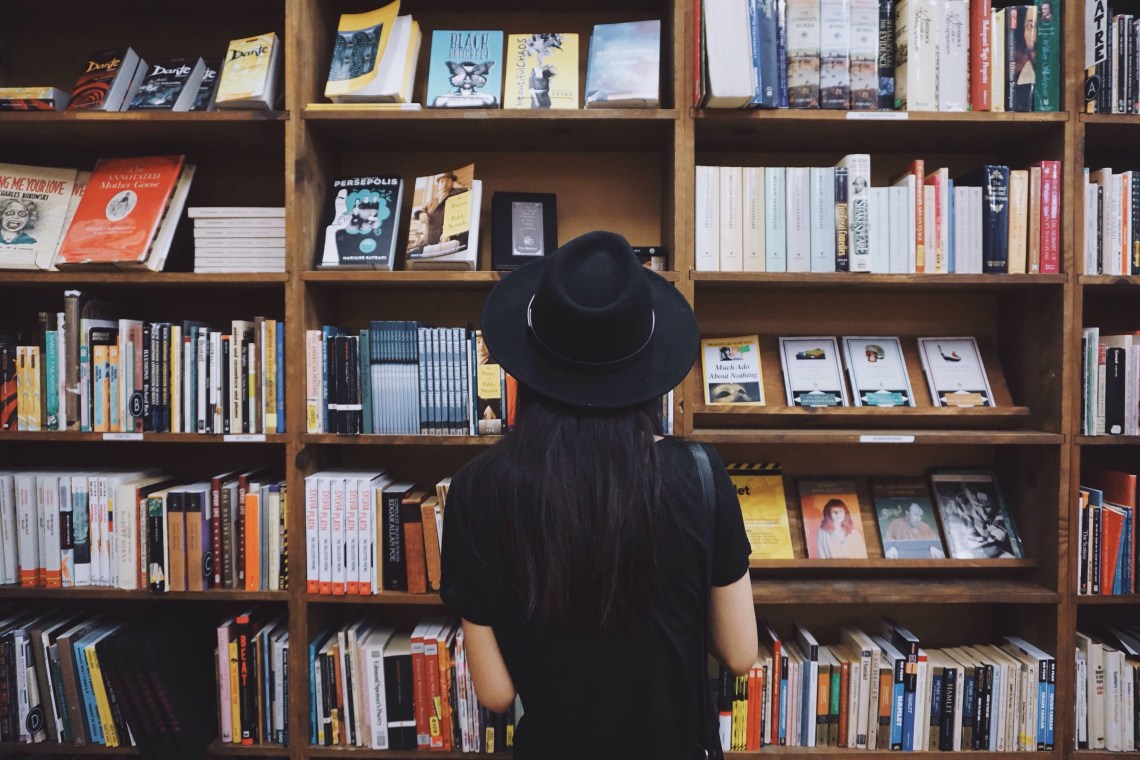 I spent most of my time as a student feeling pretty lost and confused. I studied Philosophy – I should have known this came with the territory, but none of the moral philosophers I read in the library all day ever seemed to say anything which resonated with me. It was fiction that healed my broken heart and helped me grow to understand how I felt about the world – and the things that were important to me. So if you're a little bit lost, or don't know if you're coming or going, which is, let's face it, just about everyone these days, may I prescribe you one of these books?
This gorgeous book tells the story of lost philosophy student Susannah, studying in Sussex, England, in the 1970s, caught between her sophisticated older boyfriend and the sensitive, handsome boy she's paired with in lectures. You can almost feel the cold sea breeze and visualise the southern English coast as you read. Susannah messes up, falls apart, makes bad decisions, and does all the things that we do when we're students. Reading her story makes you feel less alone, and more hopeful that maybe it's okay if you don't do everything right from start to finish in life.
2. "Generation X" by Douglas Coupland
If this book feels familiar when you're reading it, that's because Douglas Coupland is a genius at examining and taking apart social stereotypes and behaviour. He coined the term Generation X which is now used by marketers all over the world. But this book is the opposite of a marketer's dream. It's about three wandering souls who have wound up in California, rejecting the life they thought they wanted, the life their parents wanted for them. They've come "into the desert, to tell each other stories". It's lyrical, unforgettable and digs under your skin. I read it about once a year and somehow always find something new.
3. "PopCo" by Scarlett Thomas
The idea of a meaningless marketing job which slowly sucks your soul away is every student's nightmare. PopCo turns this vision of horror about our inevitable (it's not inevitable!) future into something darker – a global toy brand intent on "cornering" the teenage girl market. Creatives from across its brands are dragged into a Thought Camp at a Corporate Retreat to try and work on this. One of them is Alice Butler, a shy, nerdy twenty-something who isn't even sure she wants to work at PopCo in the first place. She dreams of solving the mysteries her code-breaking grandparents left behind instead. But once she's at the retreat she uncovers something even more intriguing. A call to arms against the vapid culture of the world we sometimes end up in, this book will make you feel radical, happy, and like you have the power to change the world. It even involves buried treasure!
It's so easy in life to get caught up in the mindset that if you're not doing something now, you're missing out on it forever. Traveling is one of the biggest things I always get caught up in, like not taking a gap year means that I'll never get to see the world. This gently unfolding travelogue about a middle-aged woman traveling around America on the greyhound bus is not only a great piece of writing that holds your attention easily, with a truly authentic and witty voice, it's also a reminder that you don't have to do everything you want to do in life before you graduate. There are so many chances to explore and opportunities for adventure.
This novel is an absolute classic, but somehow so few people seem to have read it. Cassandra is 17, growing up in a mouldering castle in southern England in the 1930s. Her father can't seem to write any more, her stepmother is communing with nature, they're completely out of cash, and her older sister is desperate to escape. When two handsome men move into the house over the hill, it seems like a Jane Austen novel come to life. But both girls learn the hard way that life isn't a romantic novel. This is a story of first love, first heartbreak and is so beautifully true to life as a teenage girl that even almost a hundred years later, it rings wonderfully true. Read it every time you have a broken heart and by the end, you will know you will get through it.