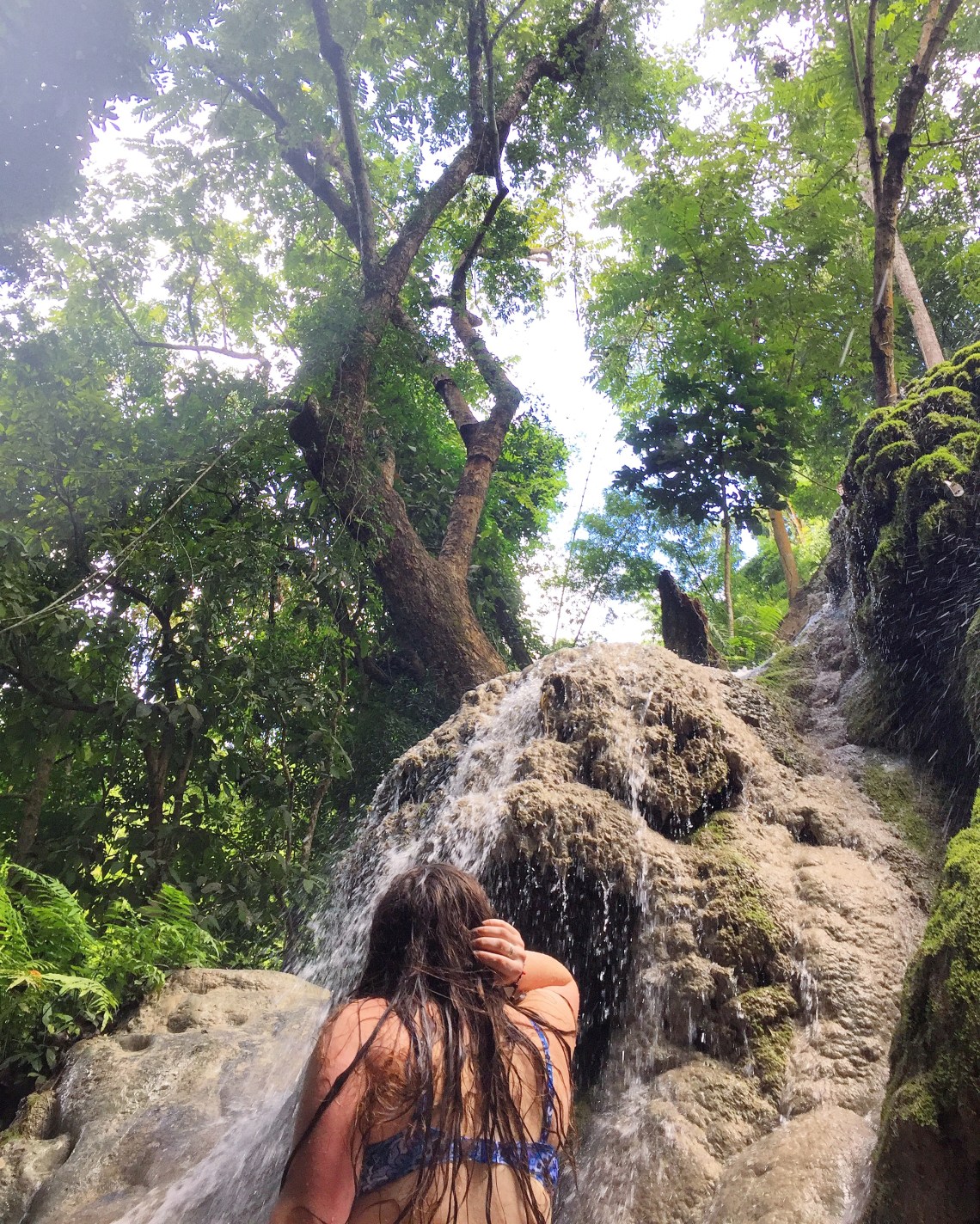 I've been in the depths of the ocean and hiked to the top of mountains. I've slept in cars and in fancy resorts. I've drank beers I couldn't pronounce and sang our song at the top of my lungs without a soul knowing how important that melody is to me. I've fallen in love with people and places and meals, and everything felt right except for the fact that I still wish you were with me. You should be with me, you should be right here by my side boarding the next flight, but you're not.
You should be here with your arm wrapped around me as I nestled up against your chest. You should be here with your beer raised up next to mine making a toast to this life we're living. You should be here telling me we don't need to retake every photo because it came out just fine. You should be here enjoying the simple joys of life, laughing and meeting all my new friends I've made along the way.
I can't help but think how much you would love this, but you're not here to experience it with me.
I'm sitting alone in the airport again – you're not running down the terminal chasing me and you're certainly not going to be there greeting me with a bouquet of flowers when I walk off the plane. I know that, but I still can't hope that maybe one day you will be.
Until then I won't stop doing what makes me happy.
I'll keep living out our dreams one day at a time because after all, these dreams we shared are still my own.
If I had one wish it would be that you could be here, but I understand that life took us our separate ways. I understand that things don't always go as planned and that some things are inevitable.
I just can't help but know you'd love this life I'm living. I'm living out the routes we drew up, I'm living out the destinations we dreamed of, I'm living out the reality of all the nights we got too carried away with our wanderlust.
And I won't stop just because you're not here.
I'll smile at the camera, I'll write heart-felt captions and I'll wrap my arms around the strangers who have turned into friends, but I'll always feel a little empty inside. I'll always long for you to be here with me because you going your separate ways broke me inside and as much as I try to cover it up with foreign destinations it never completely wipes the pain away knowing that you should have been here by my side. Knowing that these weren't just my dreams.
I miss you when I see couples taking cute pictures, I miss you when I'm in the hostel walking in alone, I miss you when I'm lost because I can't read the map right and I miss you when I watch strangers kiss good morning.
But I'll still board the next plane and sit next to a stranger who I'll probably never see again, knowing the whole time that it could be you by my side.
I can't deny missing you, but I won't let it slow me down because I've got more souls to meet and more destinations to reach with or without you by my side.