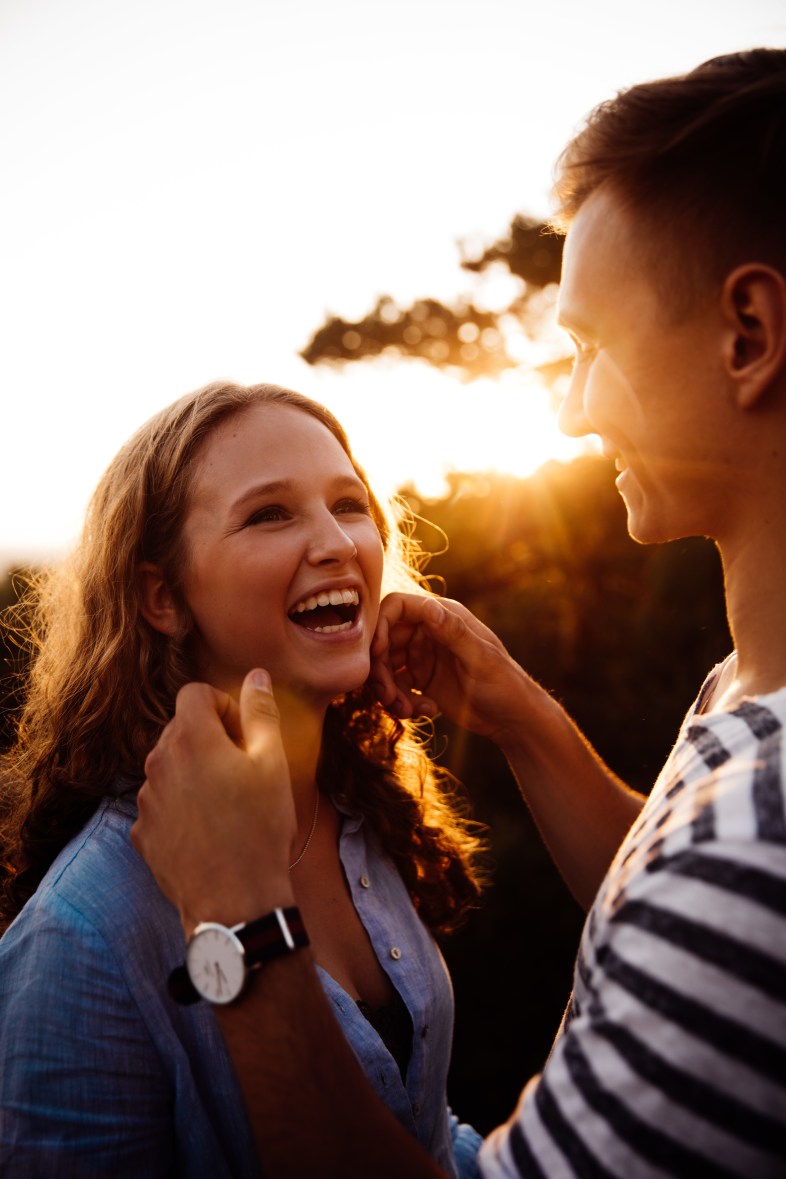 1. Go apple picking. Apple picking is cute and fun, plus when you fill your bushel with crisp apples you can go home and bake a delicious creation like apple crisp (my personal favorite).
2. Make caramel apples. everyone loves caramel apples and they're always fun to make. Throw some nuts or melted chocolate on there to give your basic caramel apple a twist and have a competition to see who's come out better.
3. Schedule a photo shoot. Taking pictures in fall is adorable, especially with the leaves changing colors, scroll through Pinterest, find a hay bale and start snapping away.
4. Go to a second hand shop and find the cutest flannels. Flannels and fall go together hand in hand, but instead of paying full price for a new flannel, grab your S/O and head over to a thrift shop and find the best flannels for cheap prices!
5. Go to a pumpkin patch. The only thing that's more fun than carving pumpkins is picking pumpkins. It's always fun roaming around the pumpkin patch trying to find the perfect carving pumpkin.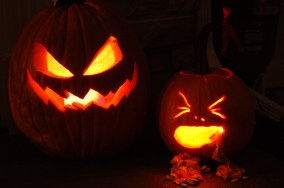 6. Carve pumpkins together. Make a date out of it, even if your not the best carver it doesn't matter because it's only supposed to be fun. But if you are crafty, have a competition and see who can carve the most creative and unique pumpkin.
7. Roast pumpkin seeds. After you carve your pumpkins don't just dump the seeds in the yard with all the "guts", grab the seeds and sprinkle some seasoning on them. Throw them in the oven and wham, you have the perfect snack for the next few days to fully enjoy the taste of fall.
8. Decorate pumpkins. If carving isn't your thing then decorate pumpkins together, or at least tie a bow on them and place them around your home to start feeling festive.
9. Make a scarecrow. Scarecrows just fit with fall, grab a pair of old jeans and a flannel and make a scarecrow. Find some hay and stuff it in those jeans. It doesn't have to turn out to be pretty, but it's a fun activity nonetheless.
10. Go to a corn maze. Going to a corn maze is tradition, but it's so fun. There's almost no one else you'd rather get lost with than your S/O so hold hands and try to find your way out.
11. If you're into scary, find a haunted maze. Haunted mazes are becoming entirely more popular, so if you get bored in a regular corn maze, search for a haunted corn maze and be prepared to get scared in the dark while gripping your S/O's hand for dear life.
12. Go on a hayride. Ignore the notion that hayrides are for kids because they're for everyone. Enjoy the romantic stroll in the crisp, fresh fall air.
13. Make fall sugar cookies. Everyone loves cookies and everyone especially loves the prepackaged sugar cookies with different holiday themes on them. Whether you actually bake the cookies or just eat the cookie dough is entirely up to you, but either way it's a great time to spend baking in the kitchen together.
14. Make homemade cookies with cookie cutters. If the prepackaged cookie dough isn't you thing then pull out moms old cookie cutter shapes and recipes and bake some fall cookies from scratch! Grab some icing and decorate cute pumpkin, ghost, or leaf cookies and compare who's turned out better.
15. Go to a fall farmers market. There are plenty of places in the fall that have fresh fall products, like apple cider. Go grab some and come home and make delicious hot apple cider or apple cider floats.

16. Play in the leaves. You probably have pictures of you from when you were a kid when your dad raked all the leaves into a big pile and threw you in them, well you're never too old to do it again (you can also get some super cute photos out of it).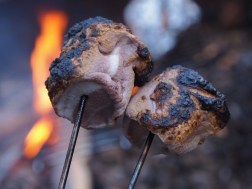 17. Make s'mores. Everyone loves sitting around a fire and the fall is the absolute best time to do it. Grab some chocolate, graham crackers and marshmallows and sit around the fire talking and enjoying each other's company.
18. Watch a scary movie. Fall and Halloween go hand-in-hand so don't be afraid to grab a blanket and cuddle up on the couch to a classic horror movie. Just remember if you get scared you can always bury your face in your S/O's arm.
19. Volunteer in a soup kitchen. Along with Halloween fall is also Thanksgiving time, so don't forget to give thanks and give back. Volunteering might be something new you both end up enjoying doing together and it might bring you closer while giving back. No one has ever felt worse after helping others.
20. Host a Halloween party. You're never too old to dress up and have a party. Invite your friends around, set out some candy and apple cider, and have fun!
21. Find or create the perfect matching costumes. Halloween is perfect for couples who love getting dressed up because the possibilities are endless of what you could be together, look for inspiration from your favorite movie characters or go with being pirates, but rock the look together.
22. Go to the movies. Fall is prime time for new scary movies to come out, if you're brave enough to leave the comfort of your home and sit in front of the big screen you'll certainly be in for a scare.
23. Go horseback riding. There's something fitting about riding horses in the fall that just fits so well. Find a horse barn that offers public horseback riding and saddle up. It will be a good experience and it'll teach you to trust.
24. Google local fall festivals around you. People love fall and festivals, so they go perfect together. Make a day out of checking out all the little knick-knack shops set up and indulge in some caramel popcorn while your walking around checking out the festivities.
25. Have a pumpkin bake off. Grab some of your friends and see which couple can do the most creative thing with pumpkin flavoring. It'll be a great way to bond and you'll (hopefully) have some tasty treats to enjoy after.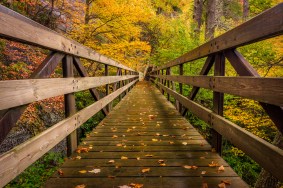 26. Go for a walk in the woods. There is something romantic about fall walks in the woods. Grab your S/O and head out into a trail to enjoy the leaves crunching under your feet and the cool breeze blowing past you.
27. Go to a football game. Now a lot of things go hand-in-hand with fall, but football is definitely one of the top things on the list. Whether it's supporting your local college or high school team, or making a road trip to a NFL game, definitely spend time watching your favorite team this season.

28. Cozy up by the fireplace. Fireplaces are amazing, so when the nights start getting cold and a blanket just isn't doing the trick cozy up with your S/O in front of the fireplace.
29. Go to a drive in movie. Drive-ins are more rare these days, but they are still around. Grab some snacks and pack the car with all the essentials before heading out for the movie you can watch from the comfort of your own car.
30. Visit a haunted house. Haunted houses can be ever scarier than movies, so grab on to your S/O and hope for the best. It's bound to get the blood pumping and bring you closer together.
31. Make a haunted gingerbread house. Gingerbread houses are notorious for winter, but why not switch it up and make a haunted one for the fall? It's give it a new twist.
32. Make a fall wreath. Wreaths are cute and crafty, go to a local craft store and grab your flowers and ribbons before going home and crafting together to have a homemade wreath to put on your door this season.
33. Watch all the classic Halloween movies. Watch all the movies you used to watch when you were a kid like Hocus Pocus and Goosebumps and let the nostalgia come flooding in.
34. Tell ghost stories. Turn off all the lights and grab a flashlight and tell the scariest ghost story you can remember. Or come up with a completely new one to scare the hell out of each other right before bed.
35. Go to a local brewery. Craft beers are becoming huge and it's a rapidly growing industry (thank God, yum). Fall brews are also huge so spend the afternoon taking a tour, learning about different beers and buy a 6 pack to take home to enjoy by the fire.
36. Go to the county fair. Fall is fair season, so head out to your local fair, go to the free concert and ride the Ferris wheel together.
37. Go to a bookstore. Grab some books and sit in your own chairs while getting lost in your own worlds, then switch books to see what is going through the other person's head. It's a great way to get insights from them.
38. Bake a pie together. Forget the store bought pies this year and try to make a homemade one together. It could get messy, but you could end up with an amazing and delicious pie, and if not, there's always the store.
39. Make lots of dips and snacks for the big game. If you can't make it to watch your favorite team play, invite your friends over and have a tailgate party in your own home.
40. Stargaze. Grab a blanket and a bottle of wine to lie out with. Watch the stars from your roof, bed of your truck or just in the grass, but enjoy each other's company along with the simple things in life.
41. Have a Halloween themed game night. I remember when I was younger we always used to have Halloween game nights. Put some powdered doughnuts on a string and see who can eat them the fastest. Go apple bobbing in a tub of water. See how many marshmallows you can fit in your mouth. There are plenty of games to be played.
42. Enter a costume contest. Don't just spend hours planning your costumes, but make it worth it! Find a local bar or venue that hosts public Halloween parties with contests.
43. Have a breakfast feast from home. No one likes leaving home in the cold, so on the weekend don't leave. Plan ahead and buy all your groceries when you're coming home from work during the week so you can plan a giant breakfast fest with tons of fall flavored foods, and of course, apple cider.
44. Sleep in a tent in your backyard. I used to love doing this when I was younger, but now that you're older it can be just as fun, if not more fun. Grab your sleeping bags and pillows, grab a scary book and a lantern, and read to each other in the tent. It's a great way to have some haunted fun in the comforts of your own back yard (incase you get too scared and want to go back inside).
45. Go on a ghost hunt or ghost tour. There are a lot of guided ghost tours in fall time. If you're brave enough look up tours in your area and head out to be spooked.
46. Run in a local 5k. There are plenty of fall themed 5ks almost anywhere. Start doing some training and head out to compete in a 5k and if running isn't your thing, then grab some fall flavored hot tea and enjoy the walk.
47. Watch all '13 Nights of Halloween' on Freeform. Which of course was formerly known as '13 Days of Halloween' on ABC family, but everything has to change. Regardless, plan to watch all 13 nights together cuddled up on the couch.
48. Document all your fall dates and create a cute photo album. I know photo albums are so cliché and out of date because now everyone just uses Instagram, but the whole world doesn't need to see all your favorite fall moments. Print some out and tuck it away in a photo album that you'll always have to look back on.
49. Take a road trip together. If you're in the city, or even just looking for a weekend get away to somewhere new, pack the car and find a perfect little country Bed & Breakfast. Spend your weekend hiking and exploring a new area with great views.
50. Go on a hot air balloon ride. While hot air balloons can be on the pricier side, it's still something you should do in the fall if you have the chance. It's completely romantic and it can give you views you'd only want to experience with your S/O by your side.