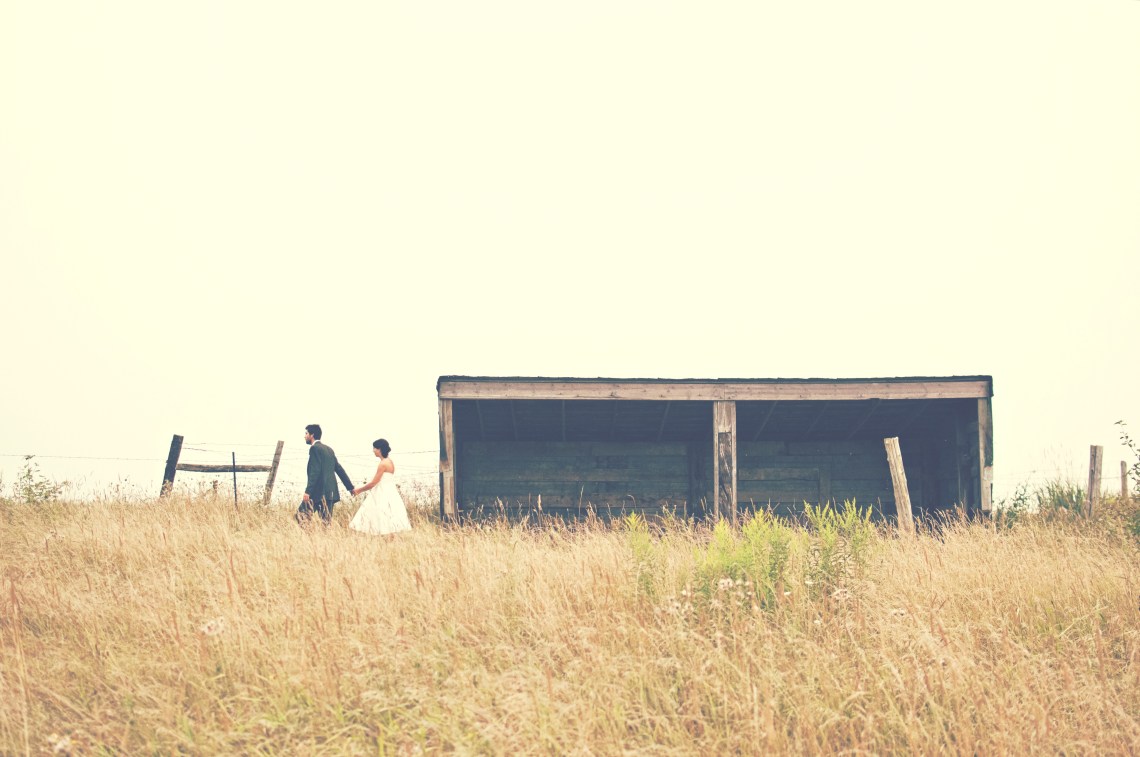 I want a love like an old-fashioned country song. I want to wake up to the sun peaking through the shades in a rustic log cabin home in the middle of nowhere town. I want to drink our morning coffee from the porch swing and look out at the yard and be thankful for everything in our life we've created and are able to call ours.
I want kids that are out tearing up the yard with the dogs, playing in the dirt and raising their own hell. I want to watch them grow and learn to love in front of our eyes. I want to watch them learn to fish and fall in love with sitting in a tree stand. I want to watch them learn how to play football and watch them run around in their cowboy boots.
But before a family, I want my own little country romance.
I want weekends spent surrounded by friends around a bonfire and pick up trucks. I want country music blaring through the speakers and a little hell-raising happening. I want to sneak off out into the woods or head by the barn, just like where we learned to love and practice a little more.
I want to go skinny dipping in the creek and lay out under the big night sky looking at the stars. I want to continue to explore all those old dirt roads we know a little too well from when we were just kids. I still want to go sneak off there during the day with you when we want to get away.  I want to go mudding through the fields after a good rainstorm and get ourselves covered in a little mud.
I want to go for a drive with you, out in the middle of nowhere because I'd go anywhere with you. I want to get lost with my hand in yours, laughing with the wind blowing through my hair.
I want to go fishing in the dark, at the start of summer and make bets on who can catch the biggest fish. I want to sit next to you while the crickets chirp and the warm summer night wind blows. I want to be thankful for the silence in the night with you by my side taking in nature and casting our reels.
I want to go to the county fair and walk around looking at everything. I want to go to the country concert at night and get drunk and tailgate with you before in the parking lot.
I want to dance and love you all night just like we're 18 again, just like we did when we didn't have a single care in the world.
I'll tell you how much you turn me on when your in blue jeans and a baseball cap covered in dirt from working hard. You don't need to impress me because that's doing enough. I'll love you for making an honest blue collar living and working hard for the money in your hand.
I want to spend my cool fall mornings sitting in a tree stand, with or without you. I want to practice sighting in our rifles and packing our lunches for a day well spent out in the woods. I want to see who can shoot a bigger buck and let that person have bragging rights for the season.
I want to ride around on four-wheelers and get covered in mud. I want to ride horses through the trails in the woods and go outside our country home to the chicken coop to get fresh eggs for breakfast in the morning.
I want to grab a six-pack and sit on top of a field and look over all God created with you by my side. I want to think about how lucky we are and reminisce on all the memories we've shared together.
I want to laugh over all the stupid things we've done and all the times we cut it way too close to getting caught by the law when we were young.
But of everything I want, all I really want is an old fashioned love with a good man who works hard and treats people right. I don't need a big diamond ring or designer purses, cowboy boots and country roots will do just fine for me.