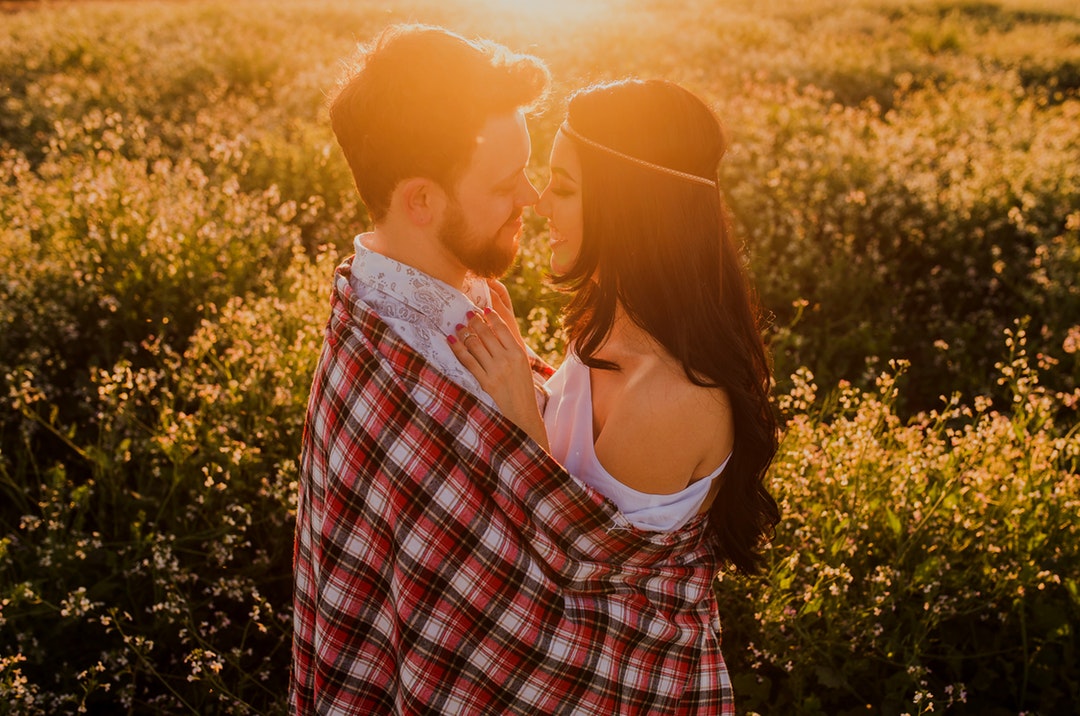 I am writing this as a WOMAN and as a human being who wants to feel how compassionate and kind men are. These are what women need from you.
Here are the three A's to a healthy and successful relationship:
1. ATTENTION: Always find ways to reach out to your partner. Always find ways to express and remind her of your love. When you pay attention with a deep listening, it means you are there with your partner to see her perspective in life and that's the most important thing because your partner will feel important. Giving your full presence to her is a gift that benefits both of you. Snuggle up in a sofa while having a sip of champagne. Watching your favorite movie. Talk and listen. It's like both of you are telling, "I'm proud of you" or better yet, "You matter to me." Have precious moments to cherish always. Spend the rest of your day together and experience a vicarious romance through movie, soap opera or a pulp fiction. Have a Fridays and afternoons nap or a cup of coffee together.
2. AFFECTION: The best affection to some of us is not about having that intimate moment, you know what I mean. Just to have your partner be cuddled is more than enough to her, it can go a long way toward helping your partner feel loved and cared for. A five-second lovely hug will equal to a strange happiness to your partner's heart. Holding her hands. Stroking her hair then embracing her. Giving her a quick kiss on her neck while passing by behind her. Give her that lovely stare and sweetest smile. I know, she always desire these kinds of affections deep in her heart. Whisper "I Love You" in her ear is what she prefers. Or, lean in towards her ear and whisper, "Honey, you smell so good!" It's always a deep care and love that help the relationship a successful and healthy one. Love shouldn't be difficult or hard.
3. APPRECIATION: All women experience a very wonderful feeling when they are being recognized and appreciated by the little things they do. Isn't it so beautiful, so special and so wonderful when your partner enjoys that warm feeling that goes out when she feels loved, appreciated, and cared for? These are some of the ways to appreciate your partner. Tell her that she matters to you. She needs your words. Say thank you for always being there for you. Practice saying "thank you" because gratitude is the most beautiful thing to the one who gives and receives. It goes a long, long way.
You see…
It's heaven seeing her with that sweetest smile while burying her face in a bouquet of roses that you give during Valentine's Day or any special moment and even in ordinary days. Always give the chance to show how much she loves you and how kind and compassionate she is to you.
Please don't lie to her because it makes her crazy all the time. It will never bring out the best in her. Tell her the truth even if it may hurt and that's perfectly okay. She'd rather prefer to know the truth from you then finding out that you lied. Women do not love the way you lie. Being slapped with the truth is much better than comforting her with lies.
Be open and always communicate. Let her feel appreciated and loved.
Note: A recent survey says that one of the reasons why women call it quits is that, they don't really feel appreciated and loved at all.