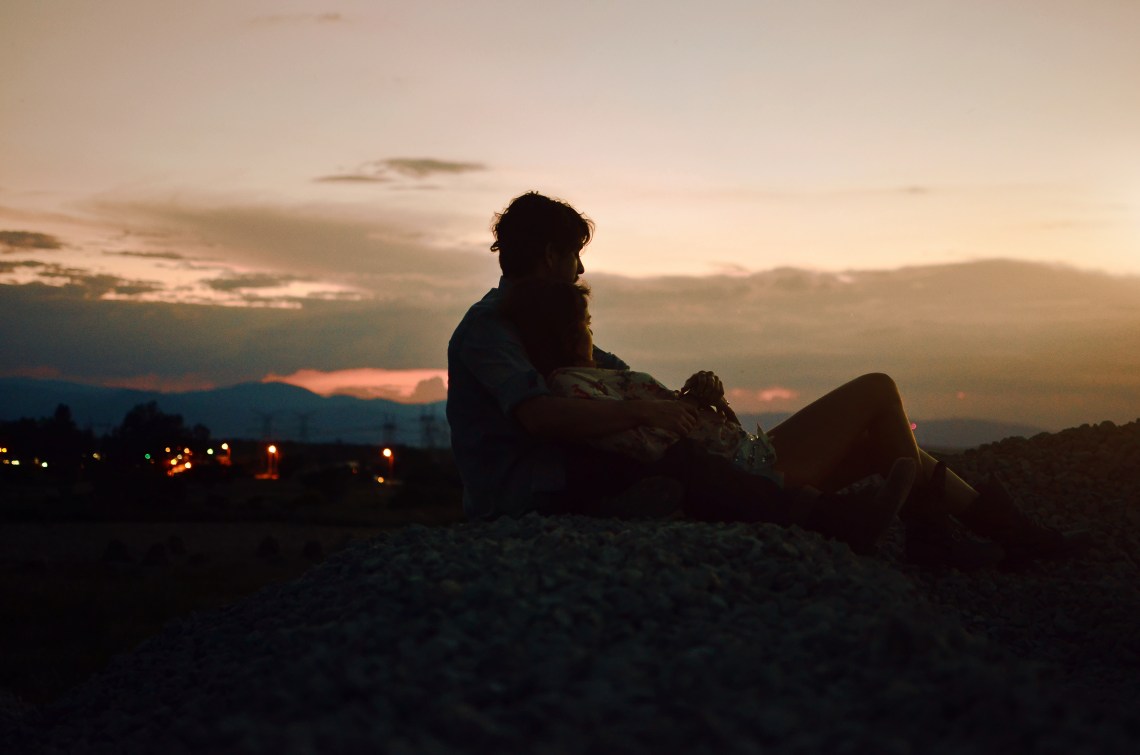 I hope it's all in you. Worlds and constellations and every pretty thing that could destroy you if you look too closely. After you kiss me, I want to have to pull out your poetry from between my teeth. Untangle it from the knots in my hair. Find it clogging up the shower drains.
I hope that I find it after flossing. Standing at the bathroom sink, running my tongue over the words "survive" and "together." I'm all messed up bedroom hair and dog-tired eyes and your language is painted over me like neon signage.
Let's wake up to burning. It can be the toast or it can be all the bridges we weren't going to cross together.
I think we began here. I think it all started in your holy hands and dirty, ugly tongue.
Say things that change me. Write them on my body, I want to wake up to a different world inside of me. Take every awful thing and make it wonderful. Say "I love you" like a curse. Say it like a blessing. Don't say it at all. Fuck, I don't really care as long as you keep looking at me like that, like maybe you see the beautiful thing inside of me that I already know exists. That maybe you appreciate it too and that appreciation can hold hands and walk into a fire together and it will be violent and devastating and we will love every moment of it.
I gotta warn you now though, there are ugly things inside of me. Dark things that look like whatever you were scared of when you were nine. Sometimes I'm unrecognizable because of them. I need you to love me through those times, even if you're terrified. Even if your teeth are chattering from the cold because you've got them too. And I promise I'll hold you through the awful.
I promise I'll never make you feel like I'm going to leave you behind. All your drunk and your bitter and your hateful. All the twisted things that keep you up at night. We'll survive every damn winter together. I'll hold your hand when the beasts are clawing at you. Let's do this one thing for each other, here it goes:
I have seen the good in you
and the bad in you
and I will try my hardest
to always love them both.
When there are days that
I cannot love you
like I should,
I will stay.
I will stay.
I will straighten my shoulders,
take your battle
and I will stay.