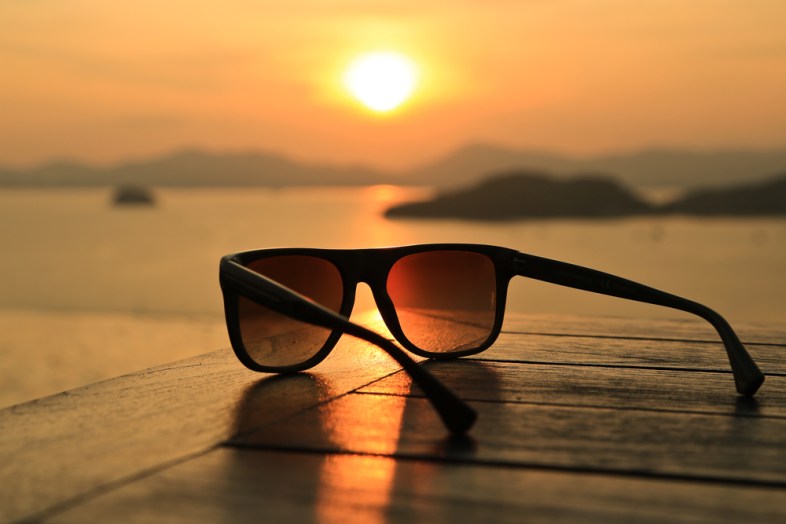 Last year I provided you with a recipe for the premier Summer '14 playlist. It was flawless. Absolute perfection. It created your best playlist ever during the best summer ever. I loved that recipe.
But — and let me clear about this — if you enter Summer '15 with last year's playlist, just go ahead and skip right to fall. Hang up the flip-flips, you're done. See you for pumpkin spiced lattes.
So before you continue reading this, head over to your preferred playlist generator and delete everything you had from a year ago. Get rid of it. No song from your Summer '14 playlist should be on this year's version — except, of course, for 'Wagon Wheel,' which should be included on every playlist until the human race evolves to a point that renders music obsolete.
So here goes: a 23-step fool-proof, no-nonsense recipe to design your Summer '15 super playlist (note: I tried my best to avoid putting 'Trap Queen' on repeat for the whole thing).
——————————————————————————————————————————
1. Fetty Wap's 'Trap Queen.' Put it on repeat a few times, then play some remixes, and then put the original on repeat some more. Milk 'Trap Queen' for all its beautiful, harmonious worth.
2. The 'Wagon Wheel' Tournament: every country artist — living and dead — comes out of the woodwork to do a cover of 'Wagon Wheel.' They form a bracket and we vote to determine the champion. To be honest, I don't know why this hasn't happened yet. Let's raise some money and … you know what, I'm a man of action: here's the official 'Wagon Wheel' Tournament campaign page. Donate generously. 50 bucks should cover it, right?
3. Add anywhere from three to five songs from the Country Billboard charts top 10 list.
4. If Carrie Underwood's not on the top 10, throw some Carrie on there.
5. Florida Georgia Line will most definitely be on the top 10. Doesn't matter — add even more FGL. At least three songs.
6. Be sure to include two Sam Hunt tracks — probably 'Take Your Time' and 'Leave The Night On,' which is totally fine. But if you somehow swap one of those out for a separate Sam Hunt song — which no one, including me, has ever heard of — then all the more power to you.
7. Lil Wayne's verse from 'Truffle Butter.' Just cut Drake's and Nicki's right out.
8. One or two Ed Sheeran songs. Deep tracks only. No hits.
9. Limit yourself to one Sam Smith song. I'm not hating on Sam Smith. Sam Smith is great. Just don't go overboard.
10. This one's tough: a single pre-2015 Drake track plus one song from If You're Reading This It's Too Late — but like, stay away from 'Energy.'
11. As much as I want to punish Chance The Rapper for STILL NOT DROPPING SURF, I can't. He's too good. I love Chance; I'm mad at Chance, but I love Chance. Throw in 'Sunday Candy' and either 'Cocoa Butter Kisses' or 'Favorite Song.'
12. Last year I advised staying away from Frank Ocean because he's not really a summer artist. That's insane. I'm an idiot. Frank Ocean is for every season, every month, every week, and every hour of the day. Put two Frank Ocean songs on your 'list — one for this year and one to apologize for last summer's oversight.
13. Throw on 'Cheerleader' by OMI.
14. And 'Hate Bein' Sober' by Chief Keef.
15. And 'All My Days' by Alexi Murdoch. Also 'Orange Sky' if you're feeling it.
16. You know, Beck won Album of the Year at the Grammy's. Maybe like one song to pay your respects? I don't know. Try to squeeze it in there. 'Morning' and 'Blue Moon' are his two most popular songs on Spotify besides 'Loser' — go with one of those.
17. Oh! Also add Beck's 'Loser.' I love that song!
18. It's been a huge Common year. He's riding that Oscar win like crazy, hosting furniture shows and narrating NBA Playoff commercials. Listen — I don't want to tell you what to do here. I don't think 'Glory' belongs on a summer playlist, but I can't discern any other Common song that should be on there either. All I know is that Common needs to be featured in some way. So just do your best. Do what Common would do.
19. Add five total songs from Dave Matthews Band, Red Hot Chili Peppers, Blues Traveler, Matchbox Twenty, Third Eye Blind, Everclear, Train, Counting Crows, and Five For Fighting. Just in case you have a fire on the beach.
20. Throw in like three vintage Lil Wayne tracks in preparation for the Tha Carter V.
21. As always, add some Lil B. It's not gonna be enjoyable to listen to, but you're not gonna not put Lil B on your summer playlist.
22. Put as many T-Pain songs on there as possible. No limits. Throw in all of Epiphany if you want. See if I care.
23. Hire DJ Mustard to mix your playlist and try to get him to host a concert series entitled, Mustard on the Beach, Ho!