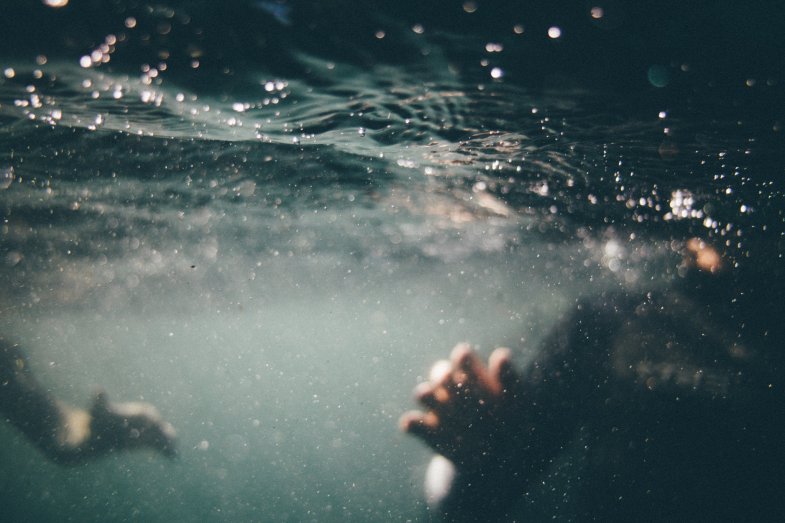 I am jealous of the girls
whose carved fingernails curl into fists.
They are God's girls and have flesh
on their bones, something in their hearts
like church chimes on a bright Sunday –
He was a Christian, a good old
gasoline boy. He jostled over to me,
swaggering and telling of
what layer of hell I could end up in.
Meanwhile my hands thread away at a wood loom:
I weave a girl I wish to be –
I tell him to drown himself in the lake over the hill,
let his bluntness fossilize to be found.
So I wonder why I am gnawing away at toothless gums,
why I am kissing castor oil lips
of a girl that I have only read about
in library sanctioned pages. Where she wouldn't do this,
the police dig up a body from the water
a few days later. I am not sure if my skin after a shower
looks the same, or when I am bloated
with the pregnancy of a small apple in my stomach.
There's a graveyard. There's a hymnal, there's
a pale girl. She doesn't know which she should
be asking more of. This is fine,
I tell myself under the shadow of
a bell tower and a steeple.