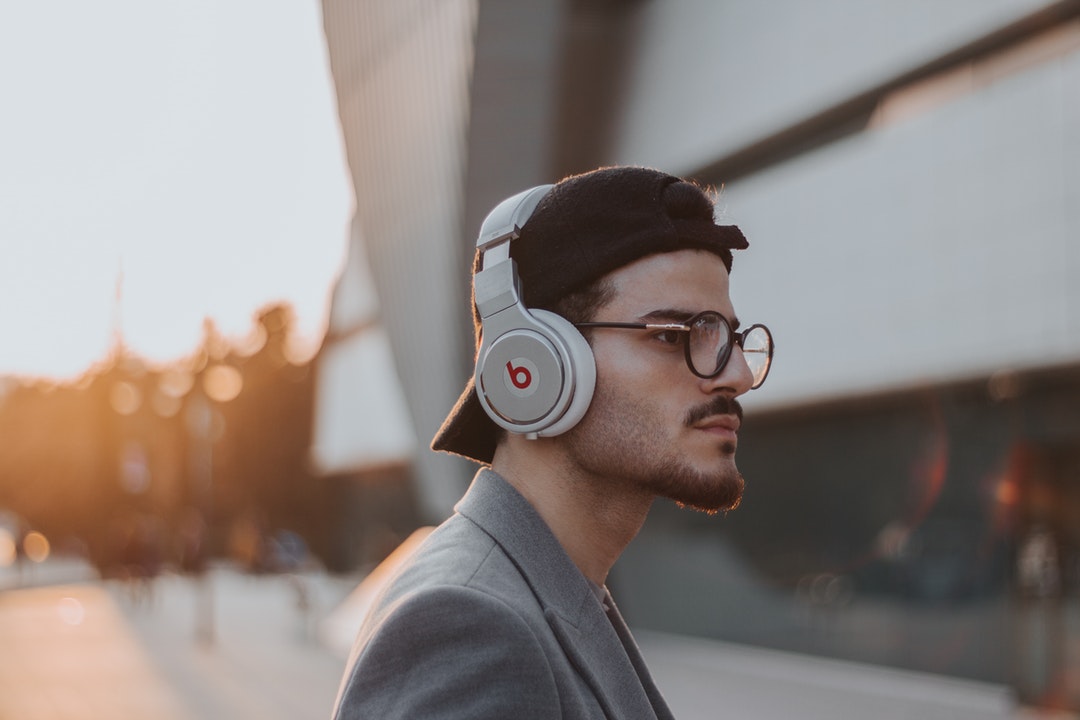 Whether you are an online entrepreneur, own a small brick and mortar shop, or run a company of hundreds or thousands of employees, time is always our most precious resource.
If you are stuck getting clients, figuring out how to grow and scale or any of the myriad of issues faced by having a business, these podcasts are sure not only to inspire, but give you tactical actions and strategies to keep you moving forward.
World class photographer and co-founder of CreativeLive, Chase Jarvis interviews a variety of people from Daymond John to Brene Brown to share their stories and learn what it takes to thrive in life and business through their stories and what they have discovered along the way. With themes such as "we are all in this together" and we are all creatives running through each interview, Chase pulls from his own story of grit and determination and leaving the path that was laid out for him to connect with the universal truths in all of us.
Why listen: Inspiration & Creativity
What you'll learn: You will hear interviews from the best of the best on how to overcome failure, mitigate the downsides, find your passion and how create a life and career around the things that you are passionate about.
Best-selling author, Donald Miller, teaches what he's learned about storytelling and the key role story plays in business. "If you confuse, you lose," is the core of the message. As businesses we have seconds to grab attention and communicate that we offer the solution to our clients' problems. Through his interviews with professionals in a variety of industries, he gleans insights from them on what they found was the way to success in their businesses and illustrates the framework he's discovered in storytelling to show our clients must be the hero of our business's story. You will leave each episode with great insights and tips from his guest, but also able to see how critical communicating clearly is to win in business.
Why listen: Positioning & Marketing
What you'll learn: As the saying goes, "It's not what you say, but how you say it."
As business owners we lose our ability to relate to our customers for a variety of reasons, this podcast will help you reposition your message, so you stop wasting money on marketing that's communicating the wrong message.
Creator of Wine Library and CEO of VaynerMedia and Chairman of VaynerX, Gary Vaynerchuk's podcast is a collection of interviews, speeches, rants, and Q and A's that educate a variety of businesses around what is working on social media, branding and how to play the game of "attention arbitrage." Vaynerchuk believes that you must add more value to your audience than you ask from them in return, that content is king, and use as much as you can in ways that make sense for the social media platforms that you are on (again, if it's giving value to your audience). His example of living from a place of gratitude, finding a way to hustle and make things happen, and to "stop being so fancy" and just focus on the basics (like taking care of your customers and listening to their needs) will get you far. The takeaway from this podcast is do the work, focus, and if you apply a fraction of the effort and energy that he does, you will see results- there is no excuse not to make it happen with all the tools and technology that we have available to us today.
Why listen: Motivation & Taking Action
What you'll learn: From how to go out and make money when you are starting to keeping a pulse on the new ways to stay in front of your audience, you will hear what steps to take and what is possible if you do the work.