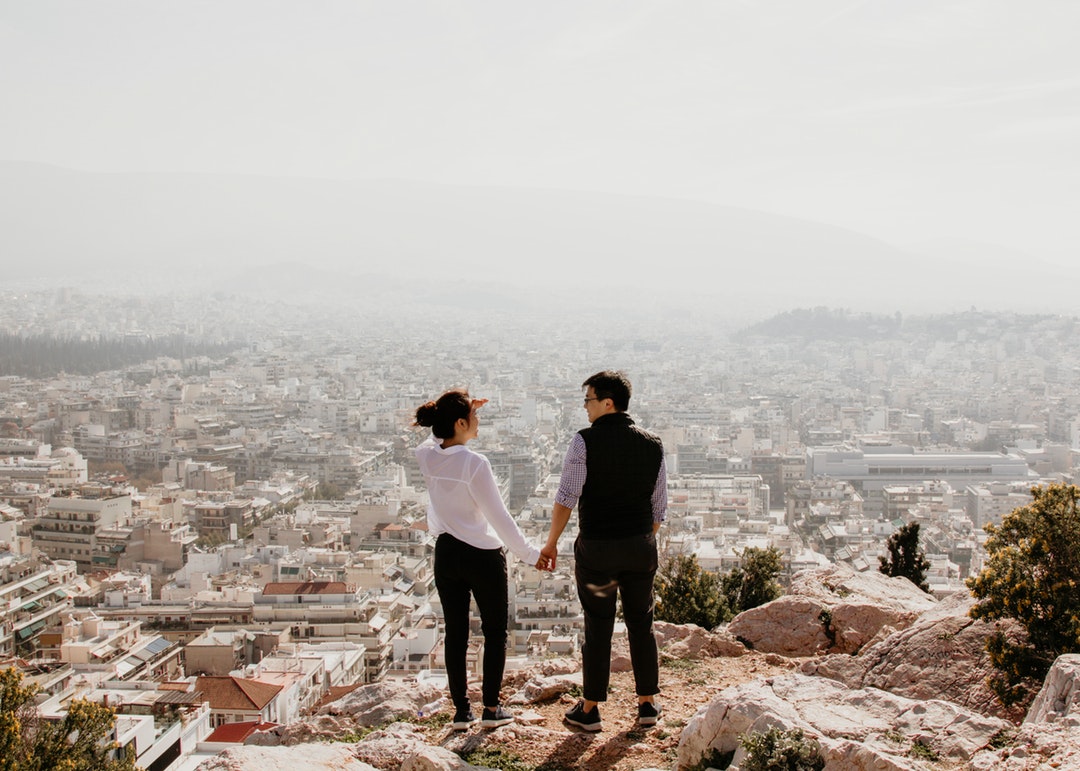 Be With the Girl Who Does Whatever the Hell She Wants, and Here's Why:
When we are born, certain decisions are already made for us based on our gender. Because I was born a female, certain things were expected of me growing up and still are. For instance, as females, we're expected to have particular manners, get married, work, but not make as much money as our husbands, have children, care more about our families than our careers, etc. What about the females, like me, who do not fit that norm? What if for instance, I didn't live just for those sole purposes? What if I wanted to focus on my career and think about getting married and having children later?
Guess, what? I live for me.
It does leave you feeling like you're doing something wrong by dancing to the beat of your own drum. There's not a day that goes by that I scroll through my newsfeed on Instagram or Facebook and it's not flooded with a bunch of babies, wedding photos, or engagements. Those are times where I'm left wondering if what I'm doing and the choices I'm making are right. The answer is yes.
Sure, the whole graduating college, getting a good job, getting married, having kids, and living happily ever sounds great, but it's not for everyone. Some women prefer meeting a man and building a life together. Other women prefer building careers separately and then merging those lives together to create the ultimate duo. I am the other.
I am the other because I would prefer to set career goals for myself and only holding myself to blame when I don't meet my expectations. I am the other because I prefer to enjoy every damn minute of my twenties that I can. I am the other because I prefer being an Aunt at twenty-six rather than a Mom. I am the other because I don't always know what I want and therefore I don't take that decision lightly. I am the other because I prefer to do whatever the hell I want whenever the hell I want. I am the other because I prefer to answer and hold only myself responsible for my actions.
Guys, I know there are some of you out there that have known you were going to marry the same girl since you were twelve. There's also guys that are twenty-eight who've been with the same person for ten years and still haven't entirely settled down. Then there's the guys who spent all their time with their friends and before you knew it, you were thirty, single, and every girl you ever thought about settling down with is suddenly wifed up. Don't fret. You are the other. Regardless of what kind of guy you are, don't settle. Don't look at the career driven type who takes a shot at 6:00pm on a Wednesday as the damaged type. Don't look at her like she's not dating material. She's exactly the type of girl you want to date.
WHY???
That's easy. She knows exactly what she wants. It's not that she hasn't had offers or random guys come around trying to make her settle down, change, or fit the norm, because she has. She's just chosen not to. She's chosen to continue to dance her in underwear, drink whiskey straight out of the bottle, flirt with whoever she wants, and write blogs that expose her and her feelings at her core. She makes no apologies for who she is, who she's been, or who she's trying to be. She does whatever the hell she wants and that's the kind of girl worth waiting for.