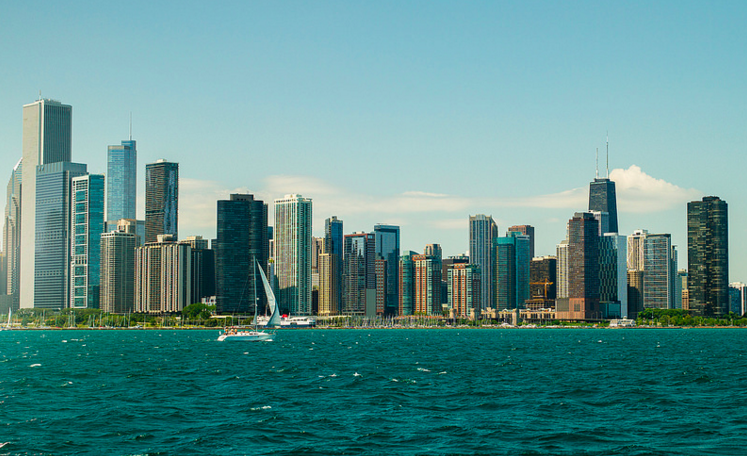 No matter how much you love you parents, a ten-day visit is a long stretch of time to knead away at your sore spots. If you're burnt out on talking career, marriage, and finances, shove a beer in their mouth and hit up these venues for a night of piece and quiet.
1. The Art Institute of Chicago
What better way to redirect a conversation than by gazing at the soft, organic shapes in Klee's Sunset? Stare in awe as your good old pop snorts and guffaws at the "stupid squiggle lines any four year old could do." When he's had enough of the hippie nonsense, trot him over to the calming haystacks of Monet for "some good clean art you could actually hang up in the living room." And remember, if things get a little tense, just pat him on the arm and whisper, "library voices, Dad."
2. The Gene Siskel Film Center
"Hey Dad, why don't we just catch a movie tonight?" The premise seems innocent enough, he'll gladly join in. At least then he'll get a break from all this walking and train-taking nonsense. Pick the indie film of your choice and relax as your old man stews at the flash speed subtitles. He'll have a lot to talk about when it's over, but at least it won't be about you.
3. Second City or iO Theater
There's a chance your dad might actually be on board for this one. If he can get past "the silly make-believe" he might just enjoy the topical improv and sketch sets you can catch any night of the week. Bonus points: if you're aiming to treat your dad to a night out, both of these venues offer free or deeply discounted rates for their student showcases.
4. Green Mill
Yes, this one is a bar but it's also one of Chicago's most famous Jazz venues. Open since 1907, this place has seen a host of world-renowned musicians such as Von Freeman, Franz Jackson, and Wilbur Campbell. During the 1920s it was a hot spot for mobsters and to this day it maintains an intimate, art deco vibe. The Green Mill is also known as a place for serious listeners only, loud table chat or phone use isn't taken lightly. Take that, Mr. "Aren't you ready to settle down?"
5. Superdawg
One of Chicago's oldest drive-ins, this hot dog haven will be sure to stir up some fond memories of the good old times…or maybe the 1970s gas shortage… who knows with this guy. Superdawg is easily recognizable by the twelve-foot tall, anthropomorphized hotdog statues on top of its core building. Put on the oldies or classic rock and chill in the car while servers bring out trays full of fatty Chicago decadence. It's hard to complain when you've got a mouth full of cheesy fries.