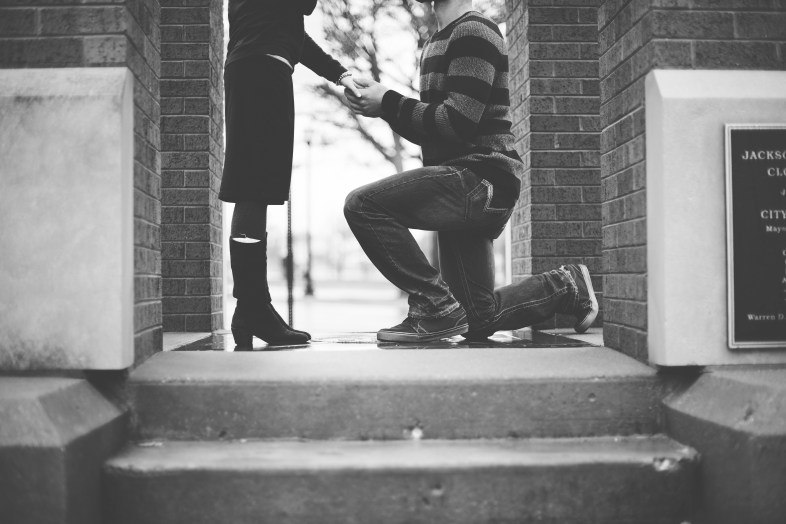 Dear Future Husband,
I waited so, so, SO, long to meet you. Oh the nights I spent hugging my pillows, wishing you were lying next to me. All those nights I felt lonely and wanted you to hold me tight and tell me everything will be ok. They're all in the past. Because, now, even when you are away and are not next to me, my soul is at peace. My soul feels yours, because now I know you. I know what love is. I finally understand love songs.
I want you to know that I will have days, maybe even weeks, where I will be unbearable. Where I will argue with you even when you try your hardest to make me feel happy. And that is why I love you. You have always seen past my flaws, my imperfections.
There might be days when I ask you to leave me alone; please don't. Don't let my insecurities, my shortcomings, my fear of love, my fear of letting you get close to me, my weakness, push you away. There will be moments where I want to scream my own head off and pull all my hair out; it won't be because you ate the last slice of pizza. It's most probably because I bottled everything up and then lost it all. I'm sorry for correcting you; I'm sorry for coming across as arrogant when I do. Thank you for understanding that when I'm overly quiet, I need a minute. Thank you for seeing me for who I am.
You make me so happy, even when I'm mad at you and tell you I hate you. You always try to bring out the best in me, even when I'm a raging, angry, gremlin. You know I will always hit the snooze button. You know that I will always need an extra 15 minutes to lay in bed before I get up. You're used to my impulsive decisions, but, you know when to tell me to stop – you're my missing rational and logical mind. You're not scared of telling me when I'm wrong, and you know it truly irritates me but that I am actually thankful for it.
From the moment our souls were reunited, I knew life was going to be different. I knew I wanted to take less risks; I now think twice before jumping out of a plane. Because, there is a world out there I want to see with you, I have seen most of it, but none of it will be the same when I see it with you.