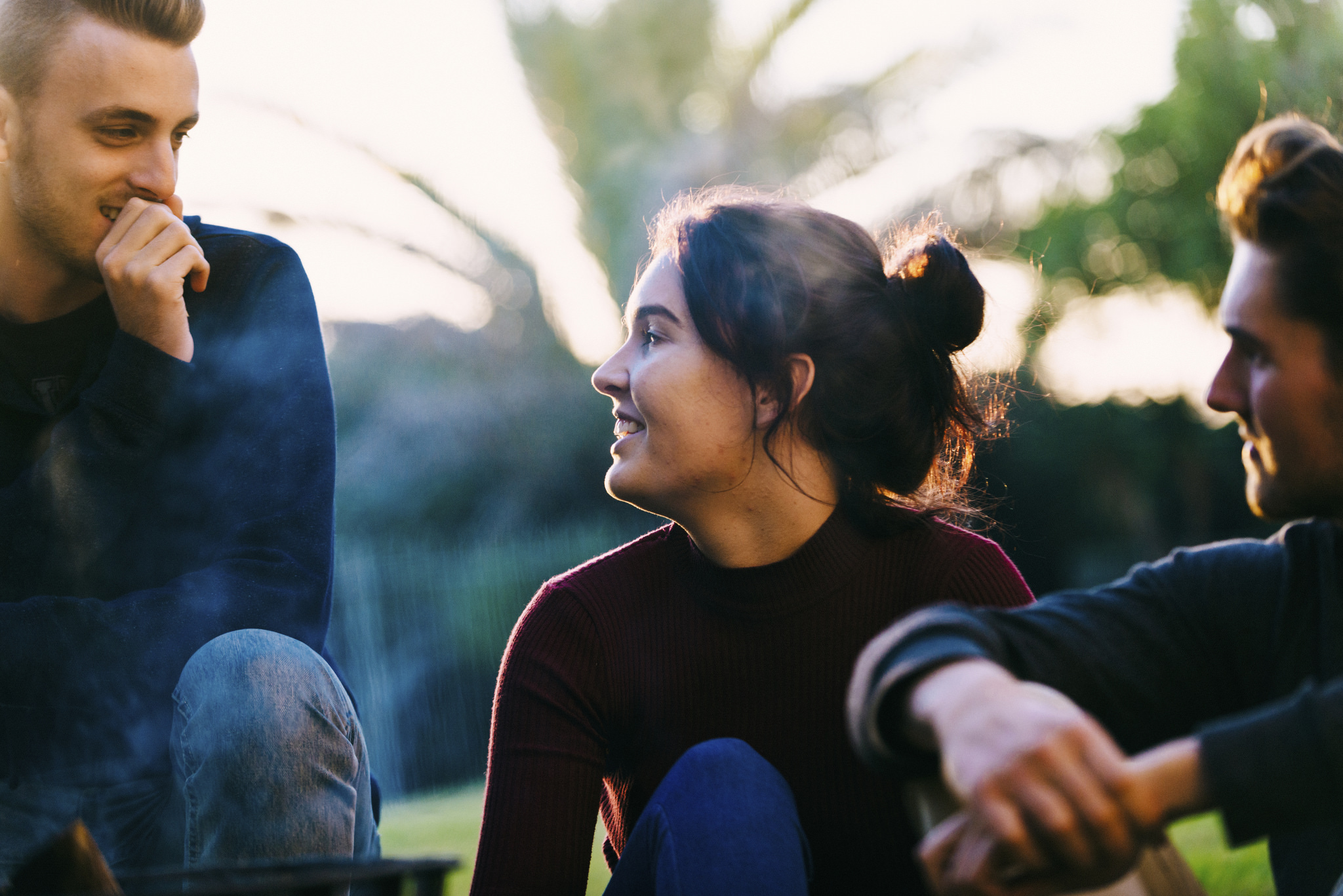 Hey there, Friend! Are you a Nice Guy? Are you always around to lend a shoulder, hand, or ear but never seem to get any farther? Are you sweet, considerate, and great at giving advice? Then FriendZone is the place for you!
It has the ultimate Nice Guy Obstacle Course: Intersections with old ladies who need help crossing the street, lost wallets just WAITING to be found and turned in, grocery store check out lines with not enough baggers, and 4 way stop signs that are in dire need of YOUR nice-ness to wave others through first!
Will there be women? There sure WILL be! Meet the TONS of available, unattached, emotionally vulnerable women who just need a shoulder to cry on, a sounding board, a confidante to spill their utmost secrets and insecurities to. And that can be YOU for just $179.99!! Help them through their bad break ups, bad bosses, bad friends, bad relatives, and overall bad decisions. Listen to them chatter incessantly about the great sale at Macy's where they just purchased 4 sweaters in different colors with shoes to match! Be her therapist without the hassle of getting a masters in psychology and the exorbitant hourly rates!
For an additional $52.28 you can get the Deluxe Package which includes being the ideal wedding date, family dinner date, and/or office holiday party date! Watch her drink, flirt, and score with the best man/cousin's unemployed buddy/married co-worker while you make polite small talk, refill drinks, tell that one great anecdote about scuba diving in the Caribbean, and of course- stay sober because you're her ride home!
For a monthly fee of $329.99, VIP members also have access to the Movers' Paradise where you can help a lady of your choosing pack her belongings, rent a U-Haul that she certainly cannot operate, and move in to her new living space! You can choose the extraneous circumstances, too: First time in a new city, moving out after a break up, first time living alone, moving from a no-longer-affordable-studio to roommates, moving back in with her parents- It's Up To You! Remember, she'll always reward you with cheap beer and shitty pizza, and will lament about being frightened of sleeping alone in a new space; but have no fear- she will under no circumstances invite you to also spend the night because remember- You're in the FriendZone! And Friends do NOT stay the night.
Our gift shop includes: fine bottles of wine (perfect for housewarming parties, girls' night-ins, and family events) and cheap knick knacks & trinkets from exotic countries that you can give as holiday presents because while you were enjoying your adventures abroad, you were thinking of how much she'd just LOVE the quirky, colorful, charming locals!
We also have a new line of "stay at home nights" products such as our TV Cheat Sheets for all of her favorite TV shows: Don't have time to sit down and watch all the seasons of Gilmore Girls, Sex and the City, Gossip Girl, Six Feet Under, Grey's Anatomy, or Parenthood? Have no fear- we have developed guides with all the major characters, season arcs, important plot points, memorable quotes, tear-jerking moments, and even character-development-fashion-charts! Now, you can be the ultimate binge-buddy ready to gossip and gasp at new episodes or favorite re-runs!
And check out our newest literature: Aunt Flow's Cookbook, chalk full of recipes for her favorite gluten-free quinoa cookies, tornado chocolate peanut butter bombs, red velvet muffin pops, Real Italian Bruschetta, German chocolate crying cake, and more! (Every recipe has a "fallternative" pumpkin spice version).
The FriendZone: It's just like being friends with benefits- but without the benefits!