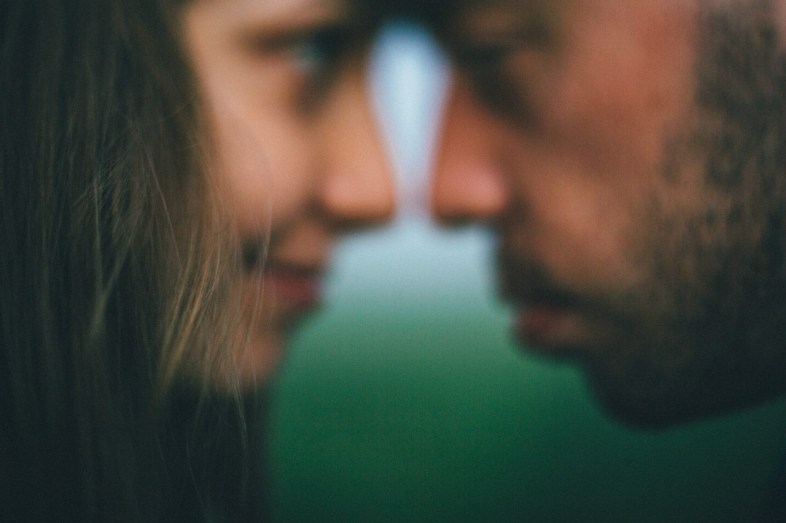 1. It spices shit up.
No matter how sexually stimulating your relationship is, when you're with one person for a while, you'll have a moment or two when you feel like you've sort of…done it all. Making a sex tape together (for your four eyes only) will give your sex life the extra adrenaline rush it craves.
2. It's the best porn you've ever watched.
A sex tape with someone you love is undoubtedly the best porn there is. Going on a business trip and can't see your boo for a week? I guarantee you that the sight of you fucking each other's brains out will *inspire* you on even the loneliest of nights.
3. It's fucking intimate.
Pro tip: Watch the video immediately after recording. The raunchy, wild, dirty bits together with the slower, super lovely stuff will have you reeling and eager for round two (and three) in little to no time.
4. It means you trust each other.
Chances are, you're not thrilled by the idea of your sibling coming across your naked ass on PornHub one day. Or your boss. Or your old middle school teacher. Or your grandma. Recording you and your significant other having sex, then, requires a shitload of mutual trust. Realizing you love and trust that person enough to suspend all doubts will leave you more confident in your relationship than you were before.
5. You feel incredibly sexy.
There are at least a handful of good reasons why you and your significant other might not want to make a sex tape. Putting aside the obvious for a moment, one of those reasons might be that you're terrified to watch your naked body in action from every angle you've never seen it. If you can manage to shed your inhibitions, though, you'll feel hot as hell the moment the camera starts rolling (or your money back). Better yet, your ego will soar when you realize how fucking fine (and acrobatic!) you look on tape.
Bonus: You learn about a new app!
Before you run home and take my advice, be sure to install Vault on your iPhone/Android, and have your significant other do the same. The app keeps everything you don't want anybody to see under any circumstances—photos, videos, texts messages, contacts—on LOCK.