'Twas the night of black out drinking and all through the house,
not a creature was stirring, you're all still blacked out.
You slept with jeans on, you didn't brush your teeth.
You're pretty sure you sexted that one guy from Tinder, Keith.
You see he sent a Snapchat, you rush to read,
but instead of a smiley face, this is what you receive:
https://giphy.com/gifs/senate-hearing-comey-3og0IDhVFca8v7fhQc
What it was? Keith, you wonder, do you mean?
You can't tell the difference between my boobs
and my knees?
Lordy, indeed, this day is so bleak.
Your friend tells you there's video of you
dancing topless in the street.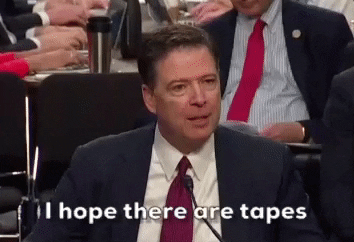 You joke, secretly filled with dread.
"Imagine those surfacing!" you say,
"At least my dad is dead."
Your thirst is heavy, your mouth dry.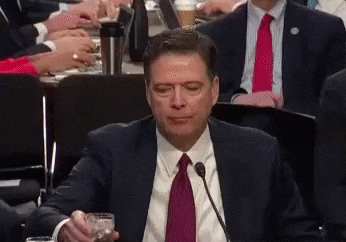 Ah, that's better.
So why do you still want to cry?
Is this the fault of your hangover, this self-hate and despair?
Or are you tapping into part of you
that's actually always there?
Suddenly, a moment – a shining bright light.
You remember that guy who shit his pants last night.
"No more alcohol ever again!"
You declare to your liver and all of your friends.
Your phone beeps – Oh! It's your crush, Michael!
But he has some disturbing news:
https://giphy.com/gifs/senate-hearing-comey-3o7bu8UxRzTzceOdbi