Yes, Cutest Couple Ever Ashton Kutcher and Mila Kunis stopped by. Yes, there was that DeMario Drama with his supposed ex girlfriend (or hook up buddy, whatever). But guys?! NONE OF THAT MATTERS.
DID YOU SEE ALL THE DOGS?!
For Rachel's first one-on-one, she picked Peter, who I've been in love with since I discovered his Instagram the weekend before the first episode aired. Seriously, if you follow me on Instagram, you were privy to videos of my friend Alyssa and I literally moaning while looking at him.
I mean.
MOTHER, MAY I?!
He is the sexiest guy I have ever seen in Bachelor history. And I have met Wells Adams. This Peter fella still takes the cake.
But because he's currently unavailable, I sincerely hope he and Rachel get married and have beautiful babies with beautiful front teeth gaps. Their chemistry is easy and enjoyable to watch. It doesn't feel forced or melodramatic. Just genuine and lovely.
But enough gushing about Pechel (Reter?), let's get to the real star of this episode.
Rachel's rescue dog, Copper.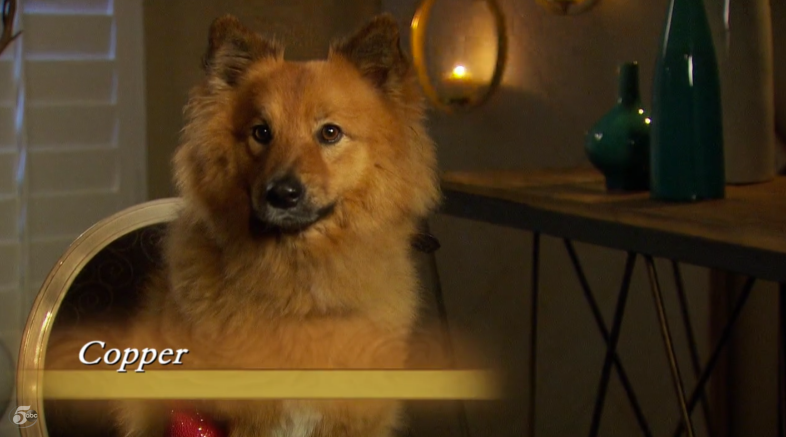 All dogs are good dogs, but holy hell that is a STUNNING dog. That dog is prettier than most of my friends. That dog is prettier than me.
Copper was instantly dazzling with that face (that face!) and sparkly cast on one of his legs. We don't learn exactly what happened but Rachel says he was "in an accident" and asks Peter if he can tag along on their date. Perfect Peter of course says yes and Copper seems to like him right away.
Here they are shaking hands.
They do what all normal couples just getting to know each other do and hop a private plane to fly to Palm Springs.
What's waiting for them in Palm Springs, you ask?
AN ACTUAL party full of dogs!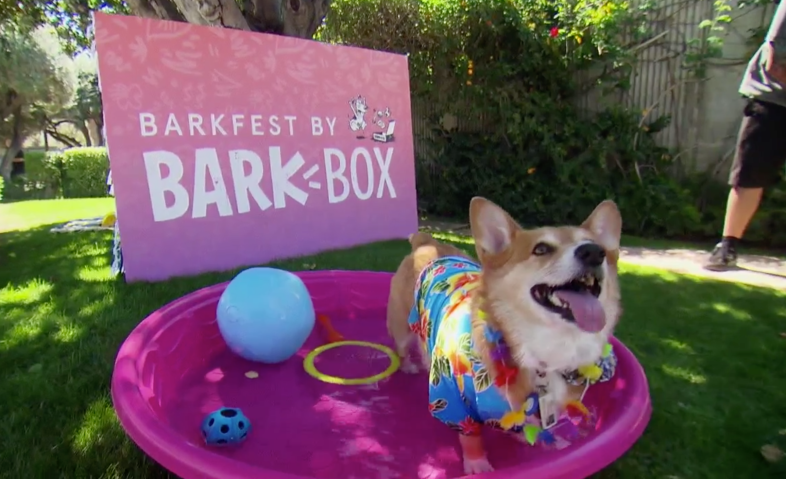 Considering all the awkward Bachelor Nation dates where the couple has to slow dance at a private concert from a D-list country singer, this was a slam dunk. Yes, even more of a slam dunk than when Kareem Abdul-Jabbar showed up on the second group date.
Look at this pupper!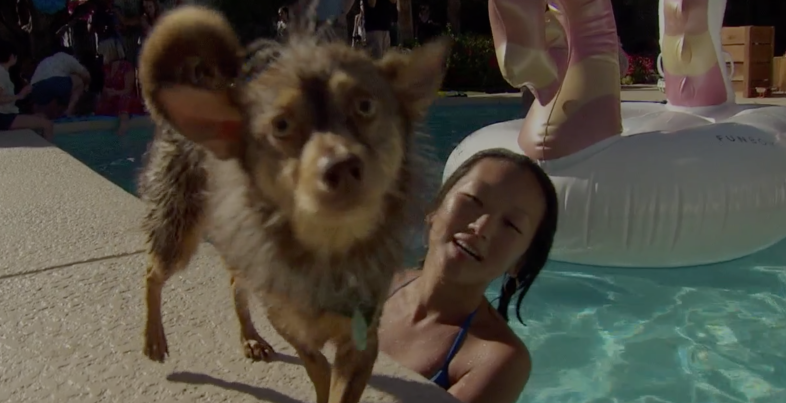 And this one!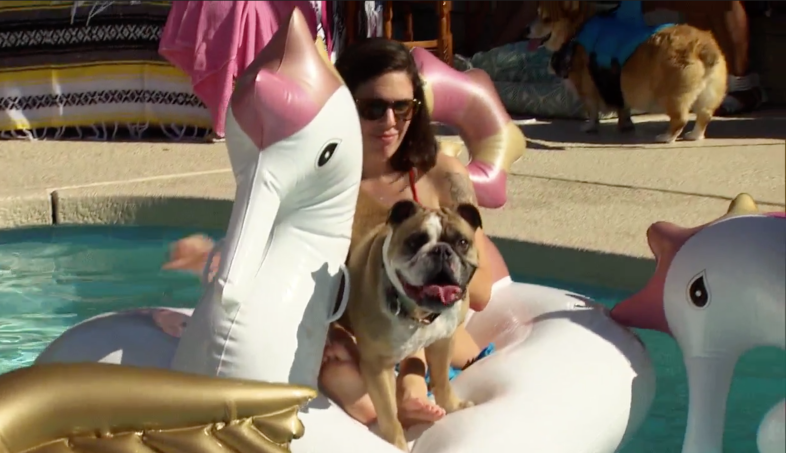 I want to know how I can join this party next year.
If you've got the inside scoop, hook a girl up, would ya?
And can we look at Peter and Copper one more time? ARE YOU KIDDING ME WITH THIS PRECIOUS CONTENT? I don't even care about this show anymore, I just want to skip ahead to the spin-off featuring Rachel, Peter, and their furry son, Copper.
Be still, my beating heart.