1. DISBELIEF
Noooooo???! What??? No, nope, this is not happening. Nope. It's not real. You are Dorothy and never left Kansas. IT'S A MISTAKE. DON'T TRUST ANYTHING!!!!!!!!!
2. HONORED AF
*fans self*  "I just, I can't believe it. You like me? You really, really like me?!"
3. ECSTATIC
https://giphy.com/gifs/funny-personal-excited-gif-lPvmmuVw9Ix0c
THIS IS THE SINGLE BEST DAY THAT HAS EVER EXISTED IN THE HISTORY OF THE WORLD. You are 2 seconds away from streaking down the street just because you feel so liberated and full of joy.
4. SUDDEN NERVOUSNESS
Wait, hold on, what now? Was it just a pity like? Orrrrr, have they been secretly in love with you for months and this is their subtle way of letting you know? Are you supposed to reciprocate? Should you slide into those DMs? Oh dear god, WHAT'S IT ALL MEAN??!?!?!
5. PANIC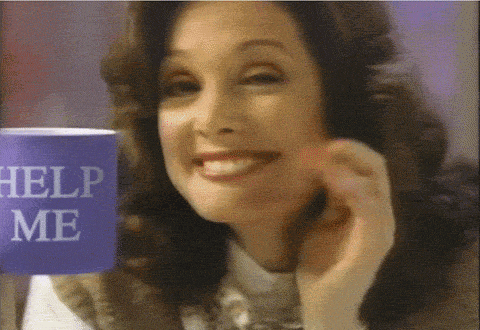 Literally what do they want from you? Is this all a game? Are you winning or losing? AND WHY IS YOUR HEART BEATING LIKE YOU JUST RAN A HALF MARATHON?!?????
6. EXCITEMENT AGAIN
Okay, they are definitely in love with you. This is your golden moment. Go dance in a field full of flowers because this is a god damn dream!!!
7. EXISTENTIAL DREAD
What's the point? We all bleed. We all get hurt. We all die.
8. Paranoia 
Something isn't right here. Something doesn't add up.
9. OPTIMISM 
https://giphy.com/gifs/from-shopping-total-ED8WVha2pnHnG
Honestly, maybe this is ACTUALLY real? Is it so wrong that you're hoping for a happy ending? Is it so bad that you actually think this 'like' means something amazing might happen? That's a rhetorical question. Please, stop answering.
10. Confidence
https://giphy.com/gifs/dbiXNh5YU2YTe
Yes, bitch! You are worthy of love. You are worthy of happiness and silliness and good sex for the rest of your life. GET IT. YOU DESERVE IT.