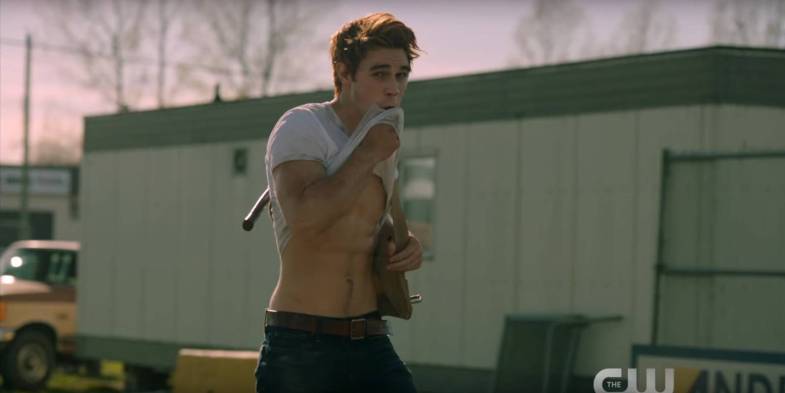 Hello. My name is Ari Eastman. You probably know that already because my name is like, right under the headline. Seriously, just scroll up a tiny bit. See? That's me. Ari.
Anyway, can we talk for a bit? And by talk, I mean can I write almost 700 words that you skim and comment THIS WAS A WASTE OF MY TIME at the bottom of this article? Great. Well, now that's settled and I can dive into it.
I'm in love.
Seriously. This time it's REAL. And yes, yes, I've written many poems about being lovesick. My heartbreak is a public spectacle! You can buy books all about my tormented love life. It's fun, right? Humans are obsessed with others misfortune, or fortune. We're voyeurs. We like peering in whatever window we can find.
So, my dearest internet, I've got to tell you something. Something serious. Something that has kept me up at night. Okay, only one night. But that's also because I drank green tea way too late.
I, Ari Eastman, am attracted to a nineteen-year-old. Is that, okay? I mean, yes, legally I know I'm okay. But I just turned 25. I mean, this man (boy??) can't even LEGALLY drink in the United States. What does this mean??!?! I've always loved older men. And now? A man (boy? man? boy????) in his last year of teenage…ness is someone I dream about doing VERY R rated things to?
WHAT HAPPENED TO ME?
Or, more appropriately, WHY DID YOU FUCK ME OVER LIKE THIS, CW?
For those unaware, Riverdale, a reimagining of the very famous comics, is currently airing as a teen soap opera. I came prepared to hate it. My best friend told me we were going to watch it and I groaned. Like, SERIOUSLY groaned. I grew up on the comic books and have very fond memories voicing the characters with my dad during something we called Reader's Theater. I loved Veronica. I thought Betty was lame and Archie was a dumbass for not being able to pick between them. CLEARLY, just look at what a smoke show Veronica is. (Hey, I was unaware of the internalized misogyny I had at the time. I was nine).
But alas my friend was persuasive, so I gave it a shot, along with several rounds of shots, and quickly became transfixed.
Riverdale is totally aware of what it is. It takes (tiny) elements of the original Archie comics and makes it undeniably CW. It's fresh and ridiculous and often over the top. But somehow it works! It's hilarious and suspenseful, self-aware and full of delicious teen angst. The one-liners! The casting! It's diverse and sexy and I honestly want to make out with everyone.
THE SHOW EVEN BRINGS UP SOME OF THE MORE SEXIST BULLSHIT THE COMICS GOT AWAY WITH. They have a whole episode on slut-shaming!
In terms of the cast, Cole Sprouse is probably the most known of the young actors. Betty's mom was in Gilmore Girls (and I'm sure other stuff too). And of FUCKING course, Archie's dad is Luke Perry. Aka Dylan McKay. Dylan WOULD be the sperm that gives life to the new love of MY life.
Enter Archie. Archie Andrews. Archiekins.
In the comics, he was cute, sure. But like, a cartoon character, you know? He was innocent and adorable. Not sexy. Absolutely wasn't making your nether regions tingle or anything.
And then, KJ Apa had to come along as the new face of Archie and ruin my life, making my once dormant libido jump back into action.
Oh, what's the problem, you ask?
Boy is 19. NINETEEN.
How am I supposed to process this information? I'm old enough to be his mother! You know, if I had him when I was six…
BUT STILL.
Anyone else out there coming to terms with their newfound cougar status? Or am I puma? A junior puma? Whatever.
Hey KJ, let me know if you want to get your Miss Grundy on again with an older gal. I'll be here. Aging.