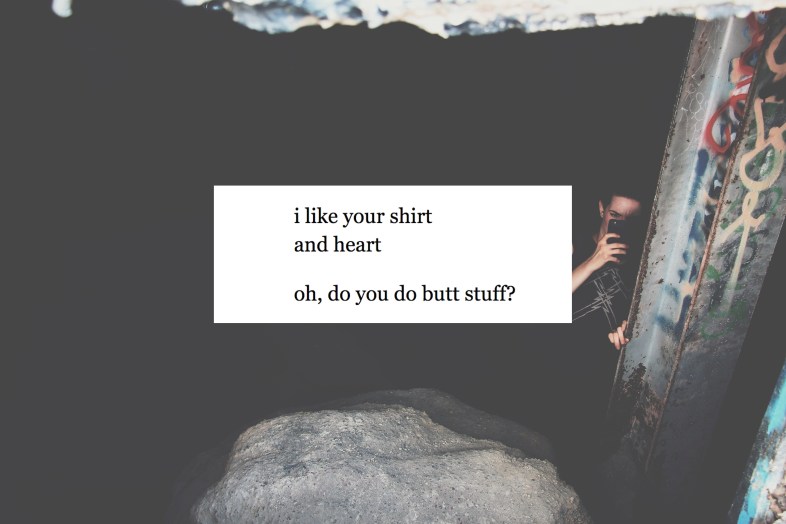 Hey you :)
did anyone ever tell you
you're everything
and I'm just gonna be honest,
my hunger is demanding
i like whiskey and imagining you
meeting my mom
tell me something
no one else knows
maybe a drink on me?
what are you stressed about
nothing is so bad,
baby
maybe this isn't
real life,
have you seen Westworld?
i like your shirt
and heart
oh, do you do butt stuff?
let me
call you, Darling
i'm not creepy,
i promise
you look like my future wife
want to fuck?
it was so nice
to meet you :)