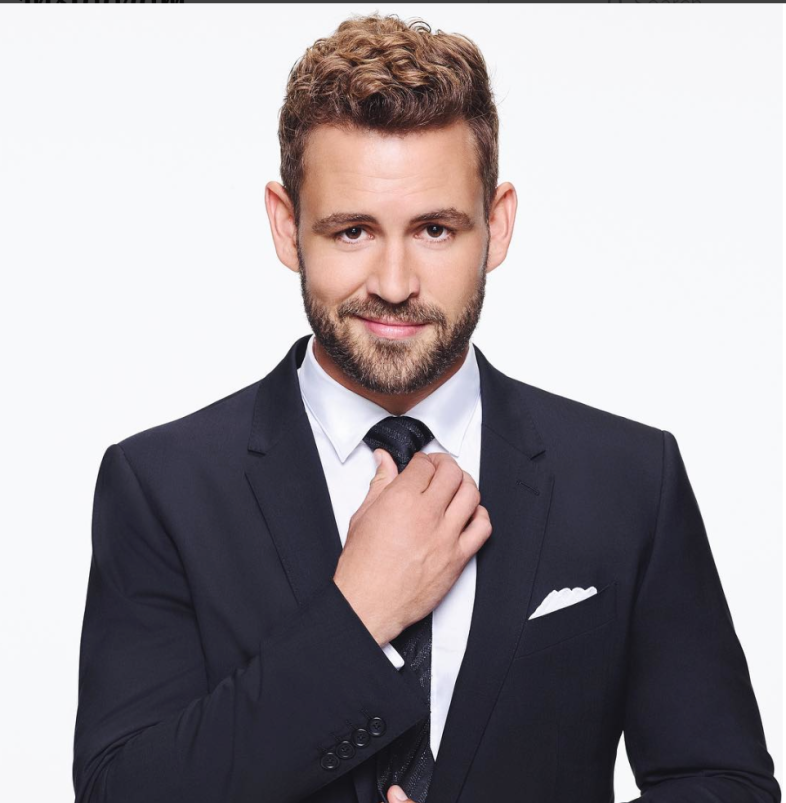 Before we dive in, YES, it's true. I auditioned for the upcoming season of The Bachelor. It now marks my second time auditioning (SHUT UP). But like, the first time wasn't really serious.
As soon as I heard it was Nick though?! I was suddenly magically in the gym a lot more than usual and practicing my "I'm genuinely looking for love" answers for my audition tape. With the exception of Wells, I've never found a Bachelor nation dude that attractive. I mean, sure, maybe objectively. But nah, not an I'D-WANNA-BONE-HIM-TILL-DEATH-DO-US-PART kinda way.
So, I put together a haphazard video and hoped my career as a journalist tattle-tale wouldn't be a deal-breaker.
Spoiler: I wasn't picked. And honestly, I can't for the life of me figure out why.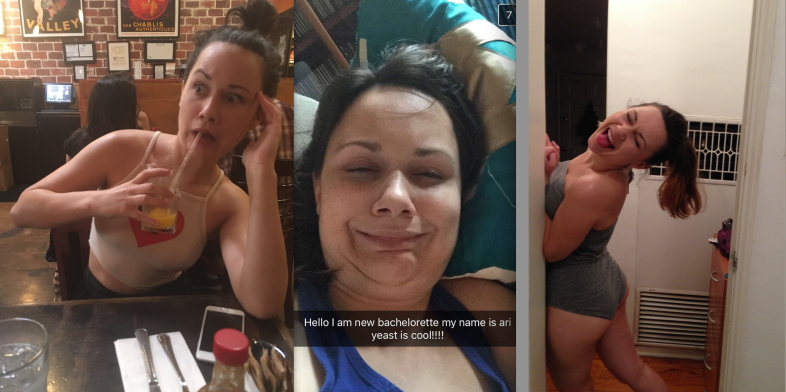 Alas, I must lick my wounds clean and prepare for a season of other women (WHO PROBABLY WON'T LOVE HIM LIKE I WOULD) vying for his affection.
[Deep breaths, Eastman. You can do this.]
Bachelor nation tends to give a pretty predictable cast. The villain. The underdog. The obvious winner. I assume this season will be no different. Here are just a few I'm guessing we'll see.
---
1. The single mother.
Always a single mother. The Bachelor usually pretends he's interested because that shows his ~*~sensitive~*~* side. He loves kids! Seriously, he looooves them. Will still cut her before the final three though.
2. The borderline alcoholic.
She gets WAAAYYY too drunk right away. And if she manages to stay past the first night, continues getting plastered. The good news is if she sticks around long enough, her Instagram advertisements will probably be able to pay for rehab.
3. The one who somehow got approved by casting.
Honestly? I was hoping to be this one. She's ALWAYS weird. Like, really weird. And not cute, girl-next-door weird. Just…weird. Sure, could be editing. But more fun to think it's all real, right? Reality shows are always real, right?
4. The sweetheart.
We all love her. She's beautiful, kind, has a Disney princess smile. It would be aggravating if she wasn't so damn lovable. But she's great. And we're rooting for her.
5. The villain.
We hate her. She's probably a nice girl. However, the editors make her America's worst nightmare. Sorry, girl!
6. The cool girl.
BOOOOOOOOOO!!!! WE GET IT. You're cool. Effortlessly so. All of your best friends are dudes. You have a six pack despite drinking beer every night. Good for you.
7. The brunette.
Nick seems to be into brunettes so I'm thinking they MIGHT show up a little more heavily than usual. But guaranteed, you'll find a brunette amongst a blonde sea. Swim baby, swim.
8. The vixen.
She's insanely sexy and will probably have sex with Nick before the fantasy suite. Which, I can't blame her. I'd jump his bones night one. Get it, girl.
9. The good girl.
It actually sincerely bothers me that this is still an archetype The Bachelor casts. But whatever, gotta keep middle America happy, I guess.
---
I'm sure there will be amazing girls this season. Girls I will inevitably follow on Instagram (congrats on future Sugar Bear Hair Vitamins ads!). Some will cry. Some will laugh. Some will cry and laugh. Some will have such amazing abs that make me wanna kill myself. Hahaha, I'm fine.
Just remember, there's only one Ari Eastman. And she wasn't cast this year. But bitch, she's here. SHE'S HERE.
Sincerely hope you found everlasting love, Nick. If not, I'm probably still single. Call me.