I'm sure you've heard the phrase, "What do you get the person who has everything?" and while I don't know the answer to that, (though it sounds like they're doing just fine so maybe don't worry about it???) I do know how to provide help with the REAL issues – like what to get the girl who HATES everything.
These April Ludgate-approved presents are probably the only things that won't result in an eye roll. But who knows, maybe they'll hate this stuff too.
---
1. "My Tits Are Too Nice For My Life To Be Like This" Tank Top from Rad
Because boobs are cool and everything else sucks.
---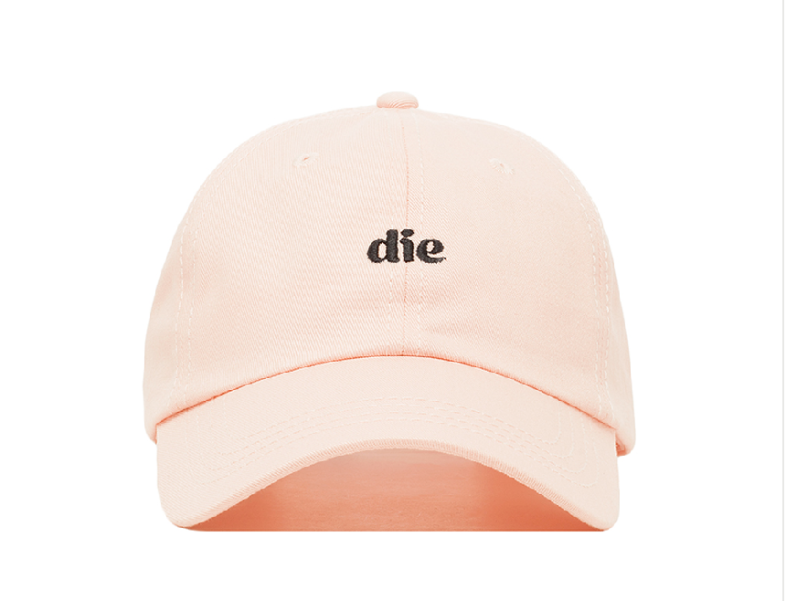 Shop Jeen is a treasure trove when it comes to "fuck you" apparel. Let people know how you're really feeling with this to-the-point cap.
---
3. "I Am Dead Inside" Stud Earrings from Etsy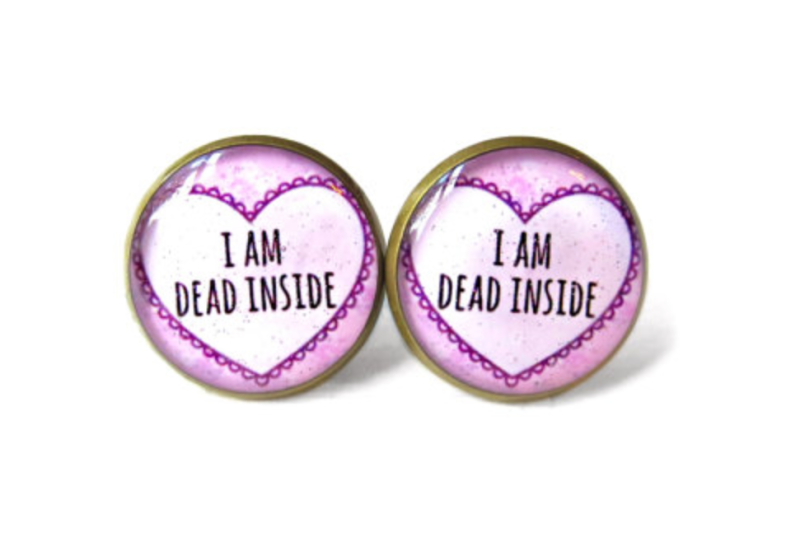 When you're just an empty shell but you still want pretty earrings.
---
4. Drake Inspired Phone Case From Etsy
"I know when that hotline bling…I'm not going to answer because you should just text me instead."
---
5. "No Time For Fuckboyz" Halter Top From O-Mighty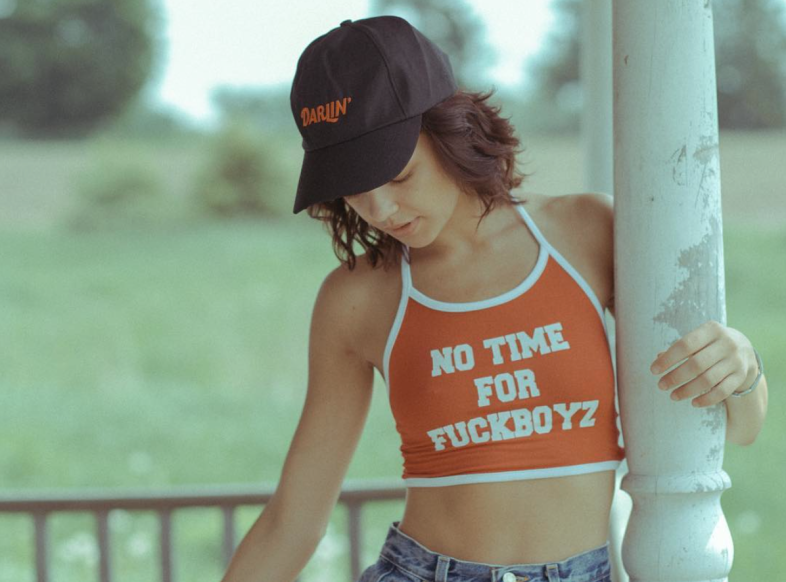 For your Tinder picture. Let 'em know.
---
6. "Happy Alone" Lapel Pin from Stay Home Club
After you deactivate Tinder because everyone is gross.
---
7. "Goodbye" Denim Jacket From Valfre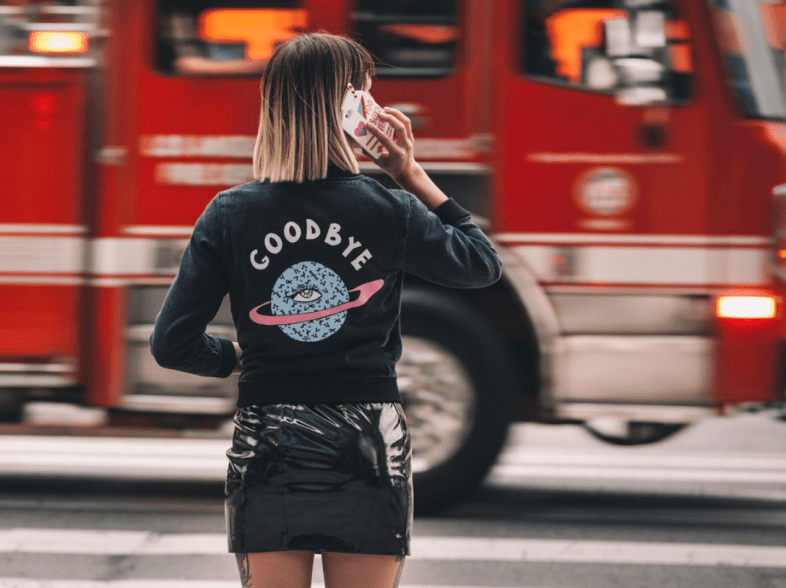 You can say it all by simply walking away.
---
8. "Fuck Feelings" Cap From Rad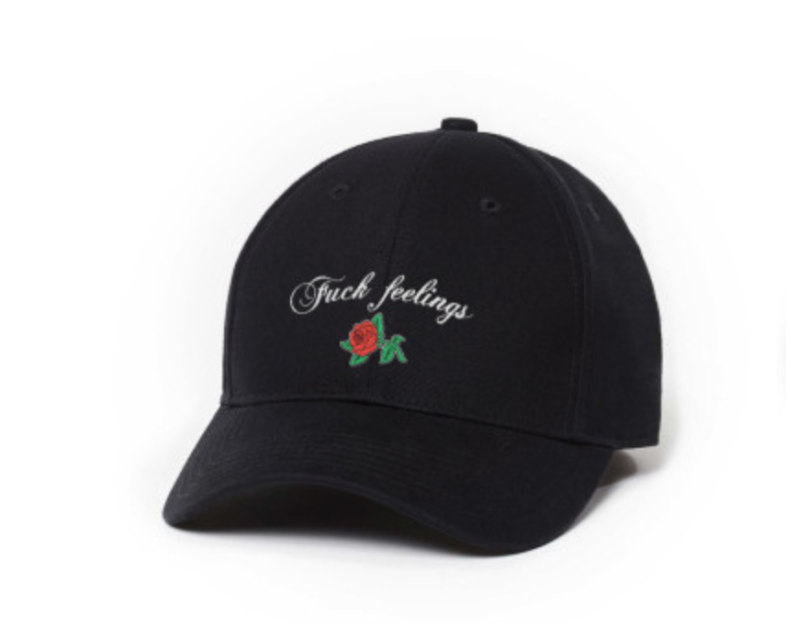 Perfect for the emotionally repressed!
---
9. Reflective Shades From Nasty Gal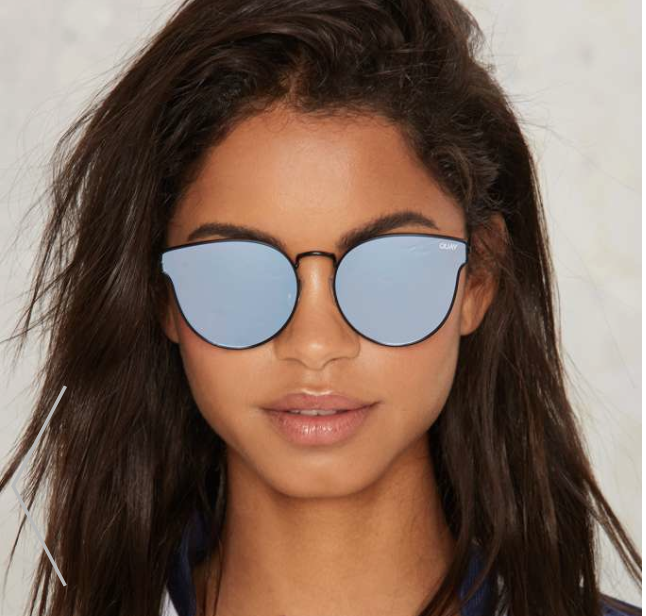 Avoid direct eye contact with these stunners.
---
10. I Was Told There'd Be Cake By Sloane Crosley From Amazon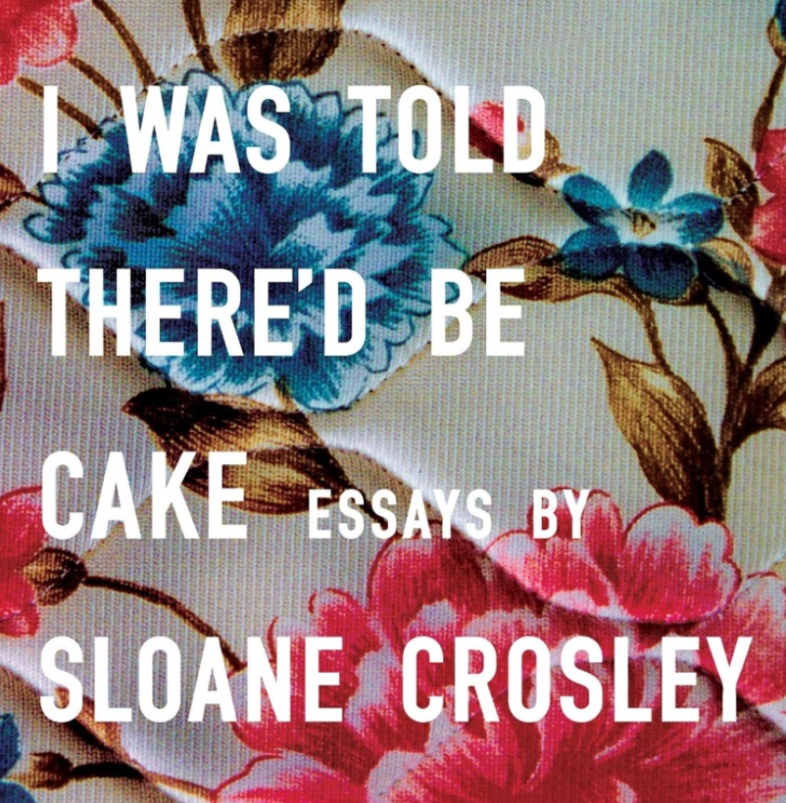 This collection of essays is a must-have in your home library. Witty, honest, and painfully relatable, Sloane Crosley is the exception to the rule (meaning even if you hate everyone, you won't hate her).
---
11. Anti-Social Mermaid Wine Glass From Etsy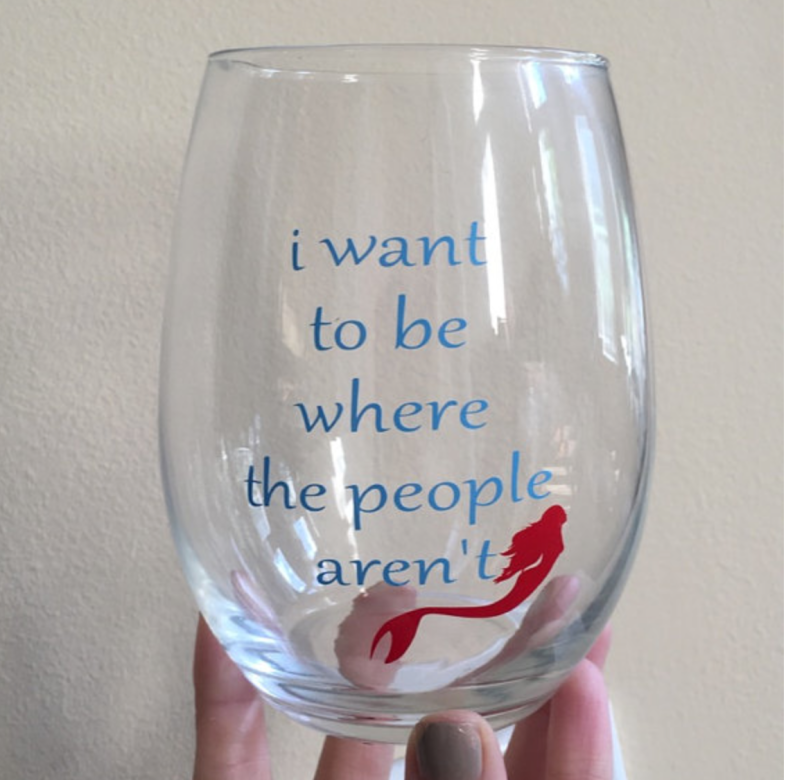 Ariel had the wrong idea about the human world. It's terrible. She should have stayed under the sea.
---
12. "Why Are You Still Talking" Bodysuit From O-Mighty
Shhh. Just…shhhhh.