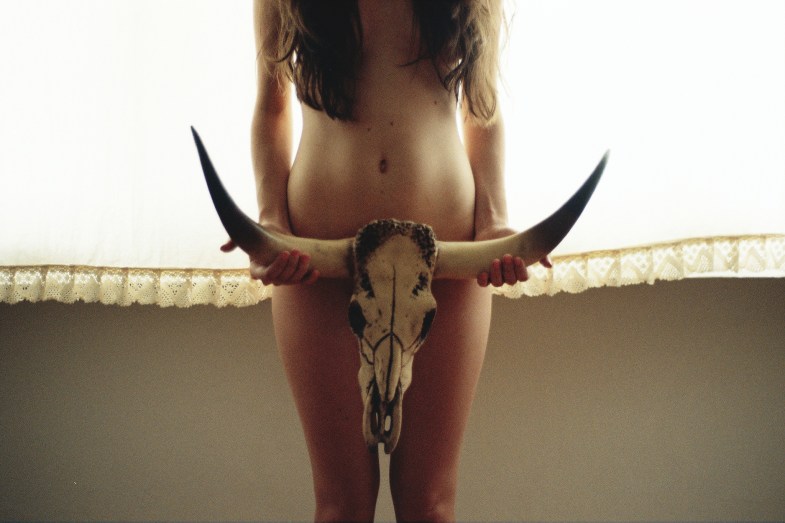 If you're someone still buying into the archaic mentality that there's a specific "type of woman you bring home to Mom," you need to schedule a chiropractor appointment ASAP. Because hon? You've got it twisted.
The slut you imagine isn't just some giggly blonde doing tequila shots in Cancun (because she may very well be one of my friends – UC Berkeley graduate and currently in Law school).
The slut isn't Tinder meet ups at 2 am and walk of shaming it the next day. Slut is still thrown around when sex isn't even in question. At this point, slut is used to describe almost anyone on the internet with a vagina. If you've never read a comment section, you probably have a higher opinion on humanity and I urge you to keep it. (Aka never scroll down too far)
If we could erase hurtful language, if we could put a ban on pure vitriol, people would probably be generally happier. But we can't. And even when we try to redefine slurs, the origins still lurk. So, if you want to continue throwing it around, I guess I won't fight you. I know a losing battle when I see one. But I'll urge you to understand what exactly you're referring to these days. Slut isn't risky or stupid behavior. Slut is a mindset.
Fuck it, slut is a philosophy.
You should date a slut because she doesn't limit her sexuality to what you think it should be. She does not subscribe to any certain belief that she should shy away from her natural thirst. When she wants something, she goes after it, sexually and beyond. She's likely setting goals and planning the necessary steps to make them realities.
You should date a slut because she's got a hunger for life, for mind-blowing sex, for satisfaction (and not just the kind orgasms bring). Her vibrancy would be celebrated in men, and yet…But your preconceived notions about who she is will never stop her from doing the damn thing. She has too much fun to worry what boring plebeians might think.
You should date a slut because she's confident in who she is. She's had people try to tear her down. She's had people try to convince her she's somehow less than. She's had to do all that and still, she knows it's better to be unapologetically herself than some societal shell.
You should date a slut because she doesn't waste your time with uncertainty. She knows what she likes. And she wants to know what you like, too. This applies to in and outside the bedroom. There is no timidness, no walking on egg shells. She knows life is too short and unpredictable to not practice honesty.
You should date a slut because she's authentic and effervescent. There is no one she's trying to fool. There is no one she's hoping to impress. She is allowing herself to just be.
You should date a slut because, above all else, she's a human being. She has her scars and flaws. She has her heart, bloody and pumping. She's a body full of past stories and moments. She's a mind full of ideas and questions. Maybe she's like my friend, who doesn't seek out commitment to feel whole. Or maybe she's like me, who likes sex coupled with monogamy. Or maybe she's somewhere in between.
So, for all those times Mom warned you against dating that type, for every second the word slut was pushed into your mouth and you used it to categorize people, what if, once upon a time, your mom was a slut too?