1. Stephen and Ayesha Curry
Aka basketball's royal couple. They've been married since 2011 and have been dating since they were practically babies themselves (Steph was 20, Ayesha 19). Yeah, we don't ever know the exact inner workings of a relationship, BUT these two are so goofy, respectful, and seem to genuinely like and appreciate one another. I'm not one for #relationshipgoals, but like…#relationshipgoals.
Plus they gave the world our collective new obsession, their daughter Riley.
2. Felicity Huffman and William H. Macy
What happens when two insanely talented actors get married? I mean, well, shit. Probably a ton. But when it's Felicity Huffman and William H. Macy? A love that ACTUALLY seems like it is going to last. They've been married for 19 years and counting and you can hear Felicity sweetly discuss her marriage on this clip from The Ellen Degeneres Show.
https://www.youtube.com/watch?v=yCd86O5GXDw
3. Kyra Sedgwick and Kevin Bacon
So maybe he was Footloose once upon a time, but Kevin and Kyra have been married for 28 years, and that's like 50 in Hollywood time.
4. Sarah Michelle Gellar and Freddie Prinze Jr.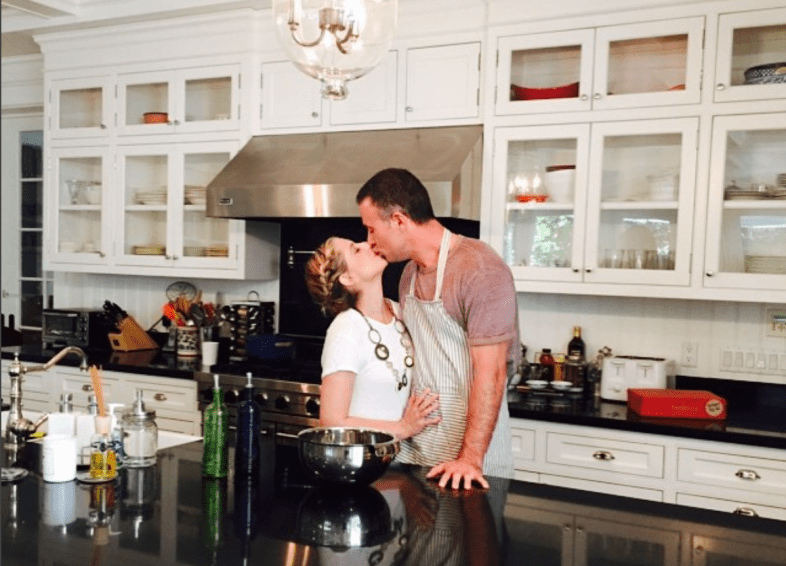 I'm a die hard Buffy The Vampire Slayer fan, so I want the very best for Buf-er, I mean, Sarah Michelle Gellar. And considering she's married to adorable 90s hunk, Freddie Prinze Jr., things seem to be going okay. The two met on the set of 1997's I Know What You Did Last Summer, and apparently things then took a romantic turn when they were going to dinner with a mutual friend and the person canceled. "We decided to have dinner anyway and never looked back," Gellar, who has called Prinze her first love.
5. John Legend And Chrissy Teigen
The unfairly good-looking couple started dating back in 2007 and walked down the aisle in 2013. After Teigen shared publicly that the two had been having trouble conceiving, she is now pregnant with their first child. And I, for one, cannot wait to see what their genes will create. (Watch out, North)
6. Channing Tatum and Jenna Dewan
These two have been married since 2009. They met on the set of Step Up in 2006 and quickly danced their way into each other's hearts (lol, I'm sorry).
There was also this beautiful piece of art.
7. Ellen DeGeneres and Portia de Rossi
The couple I'd most like to have dinner parties with, 100%. DeGeneres and de Rossi have been together since 2004, and tied the knot in 2008. Rossi told ET, "We're just really good friends and we talk about everything, and we never ever, ever lie to each other, like, not even the tiniest lies. And she's the only person I want to hang out with. Like, she is my best friend and I just want to be with her all the time."
8. Chris Pratt and Anna Farris
These two married in 2009 and have one son, Jack. "He is sexy, but more importantly he's a great person. When I was falling in love with him, I loved how kind he was to people. I loved how smart he is, but he's not pretentious at all. He doesn't wear that as a badge—he kind of lets people slowly discover it," Farris said to E Online.
Oh, not to mention Pratt can braid hair, AND DOES A WAY BETTER JOB THAN I EVER DO.
9. Matt Damon and Luciana Barroso
This superstar has been married to his gorgeous wife since 2005. Their story is almost too perfect to believe — Matt Damon (already famous and rich) went to a bar and immediately saw the bartender (his eventual wife-to-be) and couldn't keep his eyes off her. You can hear him tell the story on this clip from The Ellen Degeneres Show (skip to 3:45).
10. Neil Patrick Harris and David Burtka
These two have been married since 2014 and have the CUTEST twins. I mean, have you seen photos of their elaborate family Halloween costumes?
Hold on, hear me out, okay?! Listen, I'm kind of weirdly into this pairing, and when word of their reconciliation got around, I immediately texted my best friend like, "IT'S HAPPENING, MY HEART IS FINALLY HAPPY AGAIN!" So I get that I'm a bit biased about this couple. But there's something I find really sweet about the idea that, despite the split nearly three years ago, and Miley really embracing her freak flag, they never stopped loving one another. Maybe they were just too young the first time.
12. Kristen Bell and Dax Shepard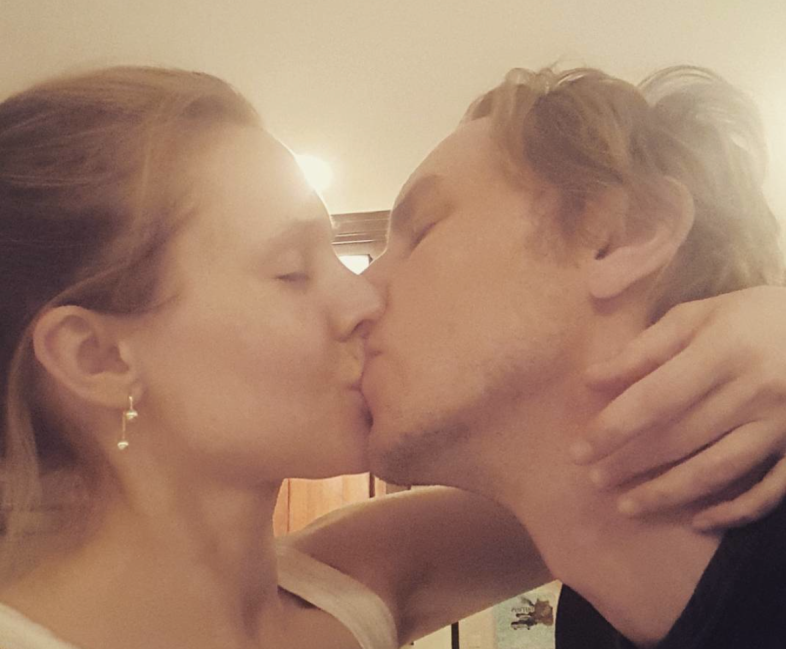 This hilarious duo got hitched in 2013 and have two little ones. Not to mention Dax is responsible for this video existing in the world. Bless you, Dax.