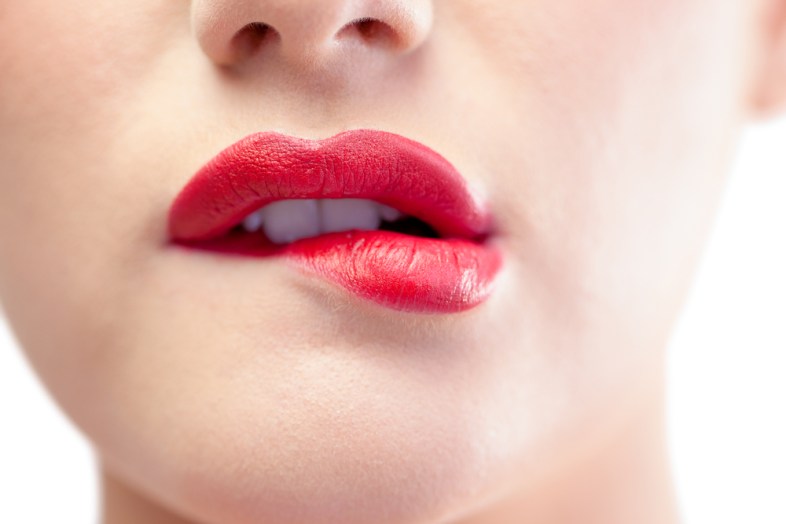 1.
"'Let's Get It On.' Has that been said a million times already? Whatever. It's auditory lube for me. Those first few notes hit and my pants are already slipping off."
— Alyssa, 26
---
2.
"Ugh, I'm embarrassed to admit it's a song that has Lil Wayne on it. That is such a cringe-y sentence, my god. But "All The Time" by Jeremih gets me so turned on. I'm blaming that scene in Magic Mike XXL. Forever changed me…"
— Jenna, 24
---
3.
"I lose my mind whenever 'First Day Of My Life' by Bright Eyes starts playing. For me, it's an emotional kind of arousal. That looking into each other's eyes kind of sex. It makes me think of my teenage love and the intensity that came with it."
— Kaila, 26
---
4.
"Anything by Miguel. Plus, have you seen the dude? GOOD LORD."
— Stephanie, 23

---
5.
"'Lay It Down.' If that song starts playing, I'm liable to start hooking up with the next person I see. Minus Donald Trump."
— Layla, 29
---
6.
"Do you remember that 90s song 'Sex and Candy'? Don't ask me why, but I've always thought it was so hot. It's kind of grunge. I don't know. It reminds me of like, really aching for someone."
— Nicole, 31

---
7.
"I hate that Fifty Shades Of Grey/the radio ruined it a little bit for me, but 'Earned It' by The Weeknd."
— Trish, 21
---
8.
"JT's 'Strawberry Bubblegum' gets me way more horned up than I like admitting."
— Joanna, 28
https://www.youtube.com/watch?v=yeEV0VAdSCk
---
9.
"Hozier's 'Work Song.'"
— Dylan, 20
---
10.
"'Neighbors Know My Name' by Trey Songz."
— Becca, 24
---
11.
"'(Untitled) How Does It Feel' was responsible for my sexual awakening. Thank you, D'Angelo."
— Divya, 34
---
12.
"Probably would have to say 'Pendulum' by FKA twigs because she's a f*cking weirdo just like me."
— Kiera, 22
---
13.
"Okay, so as a kid my favorite movie was Grease (which, in retrospect, is kind of a terrible film?). And I always drive my boyfriend nuts by singing 'You're the One That I Want' to him over and over. One date night, he said he had a surprise for me. We went for this long drive to check out some pretty city lights and he starts playing this song that, for some reason, sounds vaguely familiar. Then I realize, it's the sexiest cover of 'You're The One That I Want' that I've ever heard. Safe to say, we pulled over and I really did show him he's the one that I want."
— Dakota, 23
---
14.
"Easy: 'Make Up Sex' by SoMo."
— Maria, 19

---
15.
"'Rocket' because Beyoncé is definition Queen and inspires me to own my sexuality. I just want to get down on my man whenever this song starts playing. Show him what I can do."
— Briana, 20
---
16.
"The 1975 is my favorite band and I've always thought 'Fallingforyou' is way hot."
— Viv, 20
---
17.
"Seinabo Sey's 'You.' It's perfect. Seriously."
Dani, 25