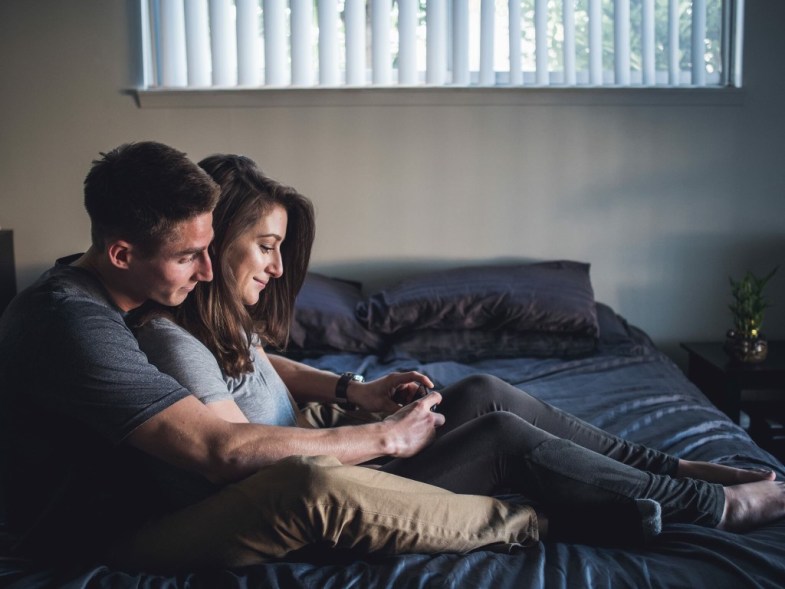 The night I first knew I loved you was the kind of fairytale bullshit that most people, including me, would make fun of.
We were the stuff of Hollywood romances with cliche dialogues and a stopped car on the side of the road, Frank Sinatra playing from the stereo. Right there in the middle of nowhere, you asked me to dance.
And see the thing is, I had always been the hopeless romantic. As a kid, I would position myself outside in the backyard beneath cobalt skies and stand atop overturned garbage cans, singing songs about my heart, my blues, my desire to love. And love, and love, and love, until my mother would finally come out and tell me it was time to come back inside.
I was always too busy shouting at the man in the moon. I wanted the Nora Ephron. I wanted the It Takes Two. The can't-eat, can't-sleep, reach-for-the-stars, over- the-fence, World Series kind of stuff.
But I never knew what I really wanted was you.
My adolescent heart crusted over for a minute. I was starting to get sick of feeling like I wanted love to kiss me in the face, but it never turning out quite like I thought. The mouths I met came equipped with a funny after taste. It wasn't anything like I'd hoped. Until you.
And sure, you might not have been my first time. But Baby, you were my first time. Alone, on that empty street was the first time I let someone see me completely. The first time I ever loved so fully. I came home in tears because it was the scariest thing I had ever felt. I told my mother, "I'm in love with him," and cried in her arms. Because love is terrifying. Love had me up all night thinking about the way you looked at me as I walked into my house, and how I wanted to auction off all memories before knowing you just to have us play on repeat.
I said take my fuck-ups because I know you won't judge me for them. Take my irrationality, my crying at Google commercials or dead squirrels on the side of the road, because I know you love me for it all.
You gave me a spot inside your ribcage so I could always know how it felt to finally be that close to another human being.
Maybe I'm still waiting there.
Maybe that's why it still hurts when you breathe out my name.
Tonight, I listened to I'd Rather Go Blind and finally understood what Etta James meant.
Tonight, I gathered up all the pieces of our love that I still have plastered about my room, put them back in our box, but left it out. I couldn't bear to have it out of sight.
Tonight, I saw Robert Downey Jr. on the TV and cried.
You are my Iron Man. You are my glass of wine that I'm sipping from because they say we would only get better with time, with age. So I'm ducking into the cellar to give it a try.
Tonight, I wore your checkered boxers that I sleep in most nights and couldn't remember the night you gave them to me.
Tonight, I said,"I'll be okay."
And I almost believed it.
Darling, I almost believed it.