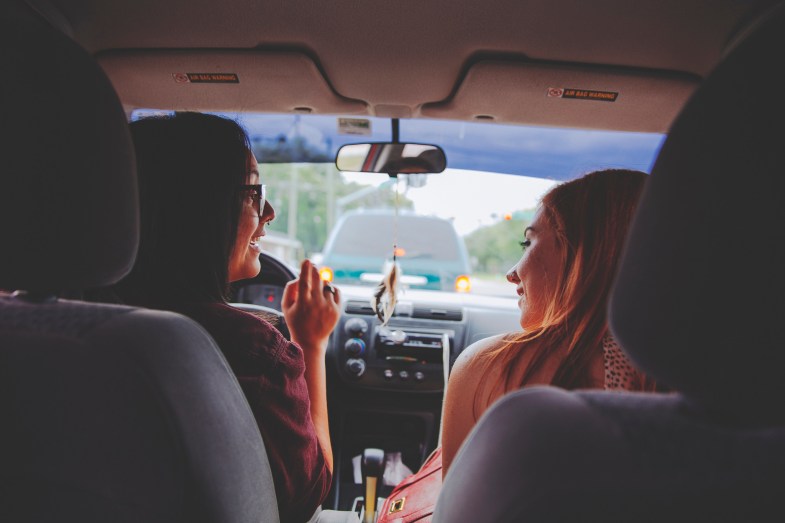 1. Thank you for always listening to me complain, cry, gush about the same love interest (even when I promised I was going to stop).
2. Thank you for indulging me in crazy, half-baked plans. Like driving an hour to potentially see a crush at a party. Or creating an Etsy business because I read about Nasty Gal founder, Sophia Amoruso, and figured I could TOTALLY do that.
3. Thank you for letting me crawl into your bed on the nights I can't handle being alone.
4. Thank you for knowing when to let me soak up some solitude.
5. Thank you for reading between the lines, understanding moments when I say "I'm fine" but I'm not fine.
6. Thank you for mornings when I wake up with sore abdominal muscles from laughing so hard the night before with you.
7. Thank you for knowing my coffee order by heart.
8. Thank you for helping me pick out outfits for dates; even if I don't actually take your advice.
9. Thank you for being my partner-in-crime and going along with occasional white lies.
10. Thank you for buying me those delicious tacos that time I got really, really drunk.
11. Thank you for being a stand-in mom that time I was sick and incapacitated on the couch for 72 hours.
12. Thank you for never blackmailing me with those horrible Snapchats you've saved of me over the years.
13. Thank you for always saying "yes" when I ask, "can I tell you something gross?"
14. Thank you for always driving me to the airport at 5am even though you hate driving to the airport.
15. Thank you for simply being you. I don't tell you enough.