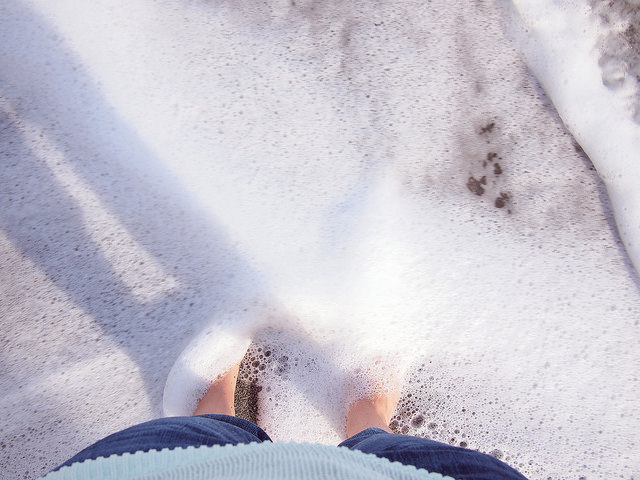 You will convince yourself it tastes like honey,
that it does not burn,
that it does not come crawling back up,
tearing apart your throat,
clawing at better judgement.
You close your eyes and pretend it's okay,
She asks you to stop,
She asks that you remember your own worth,
She calls over id
and superego,
Your ego,
begging for you.
But you swallow her anyways,
take her like a shot.
I do it every time I send a text with the chance of no response,
I do it every time I put my heart,
bloody and pumping,
into shaky hands that I probably should never trust.
I do it every time I forget my own name,
spit up what I think people want instead.
Rearrange lies in a pretty pattern.
My ego sits somewhere in my esophagus,
and I refuse to let her back up,
swallow her in memories
again
and again.
And I just don't know
how long I can stomach her.

For more from Ari, be sure to follow her on Facebook:
---