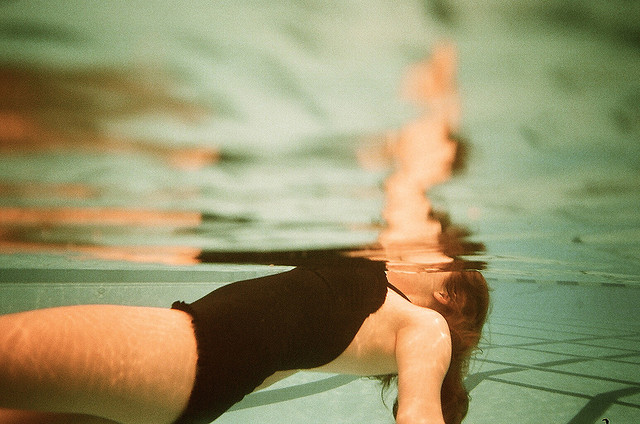 I wonder if my lonely looks pretty from a distance.
You know,
I hate the term making love
but I've been getting cozy with my own sadness lately.
She creeps up at night and touches me without my permission.
She's got me texting people
who don't text back.
She's got me wondering if it's okay
to have all this sadness,
but still laugh so loudly.
I laugh so loudly.
She's got me wanting to be lovely instead of hurting.
She's got me wanting to play dress up with my emotions.
Tie up tears with blue ribbon,
Make a dress out of unfulfilled promises.
She's got me wanting to cough up his name
and swallow it again.
She's calling
and I'm letting it go to voicemail.
Because I don't know how to paint lonely
into something beautiful.
I try to.
Confessions to the internet.
Poems,
or maybe just words.
My loneliness has me looking in the mirror,
saying,
"Don't call yourself a poet."
"You don't deserve it."
She's the ugly.
She's the picking.
She's the peeling.

She's the bleeding knee,
fell down a flight of stairs because I couldn't find the escape.
She's the extra glass of wine
so I can fall asleep.
She's the part of me I hate.
She's the part I'm afraid other people see.
She knows I hate too much company,
so why is she sticking around lately?
I felt her the most the night he fucked me.
I think he was just drunk,
so he didn't see the extra person.
He didn't realize
it was a ménage à trois,
three of us:
Him.
Me.
My lonely.
What a sight,
this threesome of skin and empty.
I've got so much empty.
I keep falling,
And I'm afraid I don't know how to stand back up.

---
For more from Ari, follow her on Facebook:
---