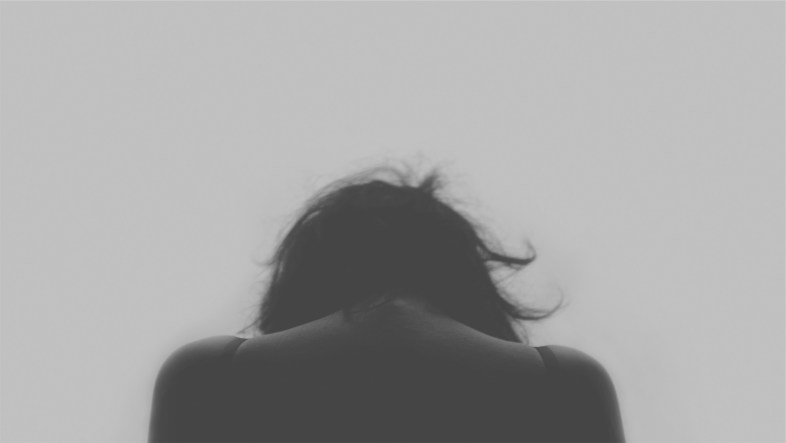 Hi,
I'm sorry that I often pretend you don't exist.
I'm that shitty friend who doesn't acknowledge you in the hallways.
I dodge our conversations,
often act like you're a stranger,
like you aren't part of me.
Like you haven't always been there.
And I can't imagine how that must make you feel.
That here you've been, just loving me,
loving my every cell.
Choosing your favorite pockets of skin to crown,
And I go ahead and treat you like my least favorite ex boyfriend,
one that I would really prefer to not hang around.
I grind you down into a science that disgusts me,
I study your genetic makeup,
Try to determine the reason for your existence,
So that I can make you disappear.
When you've never even done anything wrong,
I'm the one with the problem.
And I know you probably hear this all the time, but I swear,
It's not you,
it's me.
This heavy I feel is not your fault.
You are light, my little free-spirit, spreading yourself wherever you please.
I am the one weighed down by society.
Swallowing magazine covers,
Photos of myself in high school.
One of my roommates says I looked so high fashion,
Elegantly thin,
a coat hanger of 90 lbs.
In lowest moments,
I think maybe I can get there again.
But you remind me of the distance that entails,
So I curse you.
Spit your name with venom on my tongue.
And you have no clue.
You,
you are so blissfully happy.
I'm so sorry.
I'm the one who judges you.
I'm the one who hates.
You give and give,
and I take.
You accept.
I formulate a plan to say goodbye forever.
You caress,
You etch our names in ink so that we are permanently together.
I am trying to learn to love you.
But it has become the hardest at night.
Maybe we can do it.
Together,
You and me.
Nights when I hated my small chest,
But you still curved yourself around my thighs.
I was told I should have a gap there,
but ashamed of the one in between my teeth.
It will not change in one day
I cannot love all of you,
all of me,
instantly.
But we will get there.
We will.
Dear cellulite,
You have been with me,
so it's time for me to stand with you.