Is it weird to admit we've all fantasized about animated characters at some point? No. No. I refuse to believe any part of that is strange. So instead, let's embrace it and talk about the cartoons we really wish were real so we could bang them.
10. Trent – Daria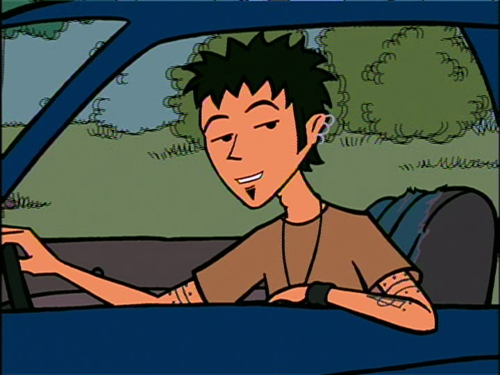 Trent is that misunderstood musician every girl finds herself mad crushing on at some point. He'd have posters of really obscure alternative bands up in his dorm room, and when you ask who they are, he'd say, "You probably don't know them. Not super mainstream." A relationship with Trent is going to have an expiration date, but in the meantime, soak up that angsty sex appeal.
9. Simba- The Lion King
Okay, is this weird? It's not just me, right? SOMEONE VALIDATE ME! Obviously, I'm not encouraging human-on-lion action, but c'mon! Simba would be such a babe if he pulled a Beast and turned into a real person. When Simba and Nala have that intimate moment with Sir Elton John softly playing in the back, my young self got very, very confused. Like, should this be sexy? Is this sexy?!
8. Dean McCoppin – The Iron Giant
First off, Harry Connick Jr. voiced this jazzy babe, so that's already working on me. Dean is the black-wearing beatnik artist who owns a junkyard. This is next level Trent. He's that creative type you're almost intimidated by because he can look at something and see art, meanwhile you're like, "That's a pile of trash, but okay." But I feel like he'd be a very innovative lover, definitely down to try new things, while making sure you're satisfied the whole time.
7. Dimitri – Anastasia
Dimitri is voiced by John Cusack, who is already weirdly babely in his own right, and with that mix of softness and huskiness, every time he says something, underwear goes flying. That hair too. You secretly (not secretly) just wanted to mess it up, and then watch him get kind of mad at you and call you out for being annoying. He's the guy who frustrates you to the point of screaming into a pillow, but at the end of the day, he is there when you need him. *getting emotional over a cartoon*
6. Roger – 101 Dalmatians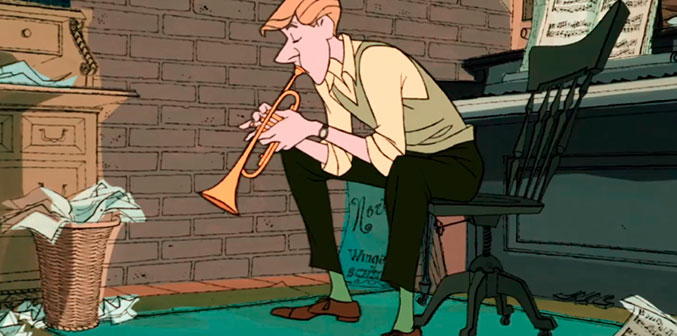 This isn't the first time I've included Roger in a list of crushes (should I be embarrassed about that?). That accent! That sweater vest! Roger, in my humble opinion, would be that guy you pass by without thinking much, but absolutely rocks your goddamn world in bed. He's attentive, loves dogs, plays piano, what more can you ask?!? He's kind of perfect.
5. Flynn Rider – Tangled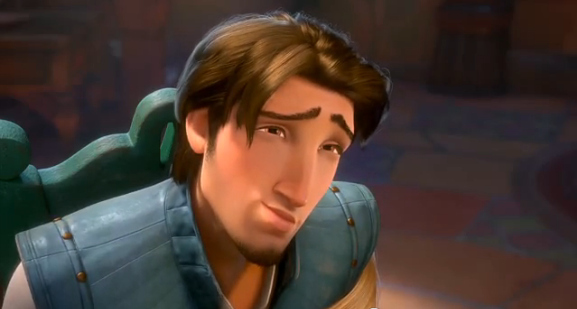 Two words: That. Smolder. Flynn would probably be kind of cocky at first when hooking up, and that might either turn you on or off. But the more time you spent together, the more you'd realize that dick ish attitude of his is just covering up an ooey-gooey romantic at heart. Flynn, you can RIDE me all night. Eh? Eh??
4. Woody – Toy Story
There are two types of people in this world: #TeamWoody or #TeamBuzz. As a hardcore member of #TeamWoody, I would have loved to be his cowgirl (Fuck you, Jesse). He's reliable and got those big ol' dreamy eyes to stare longingly into. So tell me, is that a snake in your boots or are you just happy to see me?
3. Shang – Mulan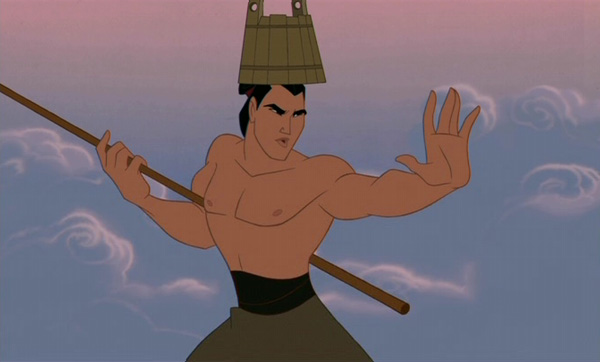 Uhhhhhh, no. I'm sorry Shang…but…I WILL MAKE A MAN OUT OF YOU. DEAR LORD. COME HERE.
2. Prince Eric – The Little Mermaid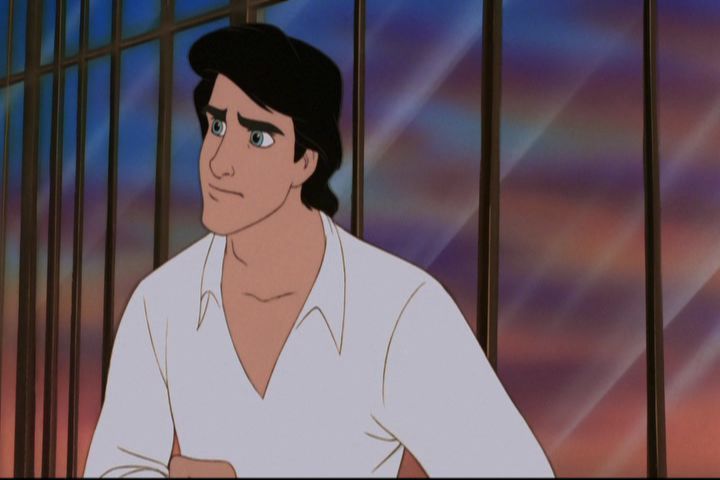 Ohh, Prince Eric. That stud from high school who was gorgeous AND nice, and you kind of thought, "Are you secretly a serial killer because…how?" Everyone has lusted after this dude. And his eyebrow game is so on point, I could only dream of mine looking like that. He's just flawless. And probably did wake up like that.
1. Aladdin – Aladdin
The number one cartoon hunk in my eyes. He's a rebel, charming, rocks a crop top vest thing. He hangs out with a monkey. He is everything and more. The ultimate heartthrob. You did it, Disney. You created a (beautiful) monster that men and women all over wish they were cuddling instead of their actual boyfriend.