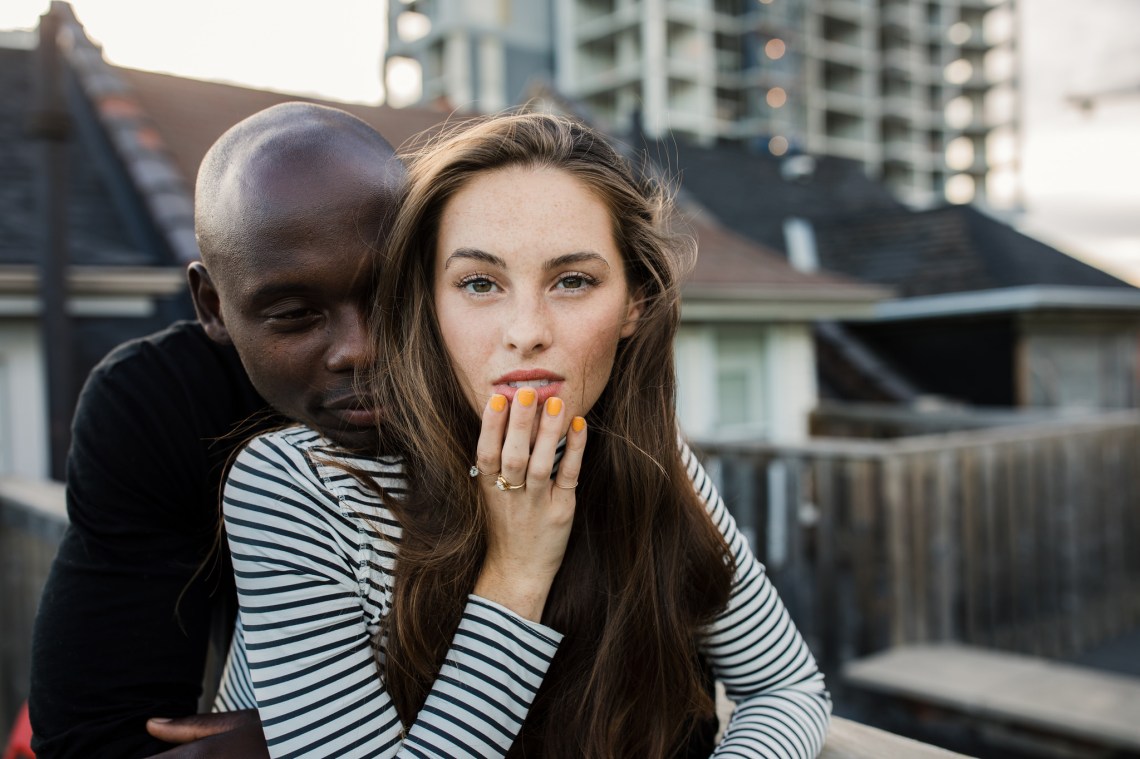 Aries
(March 21st to April 19th)
An Aries guy doesn't want you to want him. If anything, he wants you to play hard to get. Make him really horny by denying him. When he wants it the most, don't jump to give it to him. Tease him with a little bit of foreplay, and it will drive him crazy in all the right ways.
Taurus
(April 20th to May 21st)
Unlike the Aries, a Taurus guy wants you to make all the moves. Be super forward with him. Text him while he's at work telling him all the dirty things you can't wait to do to him when he gets home. When you're with him, initiate. Unbutton his shirt, or maybe just rip it off. The Taurus guy wants you to take the reins, and he doesn't want you to be shy about it.
Gemini
(May 22nd to June 21st)
To make a Gemini guy horny, be adventurous. Come up with new ways to make your sex life interesting. New toys, new positions, new role plays, whatever the Gemini guy doesn't already have in his sex life, will make him super horny. Tie him up and let your inhibitions go, the Gemini guy is turned on when you're turned on and having fun.
Cancer
(June 22nd to July 22nd)
The Cancer guy is tricky. He doesn't like making the first move, but he always doesn't want to feel like you made the first move either. To make a Cancer guy horny is a balancing act; tease him, but don't tease him too much. When you're out to dinner and sitting next to him, rub his upper thigh like you want him, and rub just high enough to be close to his crotch but not close enough to be actually in it. Give it to him, but don't give it all to him.
Leo
(July 23rd to August 22nd)
To make a Leo guy horny basically all you have to do is compliment him. Tell him how great his penis is, or how good he fucked you the other night. He'll probably get a boner right then and there.
Virgo
(August 23rd to September 22nd)
To make a Virgo guy horny you have to impress him. He's sensual so the way to get him turned on is physically, not verbally. Sure you can text him what you're going to do to him later, but he won't be horny until you show him. He wants to be showed, not told.
Libra
(September 23rd to October 22nd)
Libra guys are super visual when it comes to sex. To make a Libra guy horny, buy the hottest lingerie you can find, put it on, send him a photo, and wear it for him the next time you're together. When you have a date, wear something you feel hot in. He'll be thinking about having sex with you the entire time.
Scorpio
(October 23rd to November 22nd)
Making a Scorpio guy horny is super annoying because they love games. They'll be the ones to start them, and they're more than happy to play along when others start them too. Make a Scorpio guy horny by being super confident and basically acting like you're hotter than he is.
Sagittarius
(November 23rd to December 21st)
To make a Sagittarius guy horny give him his space. He loves to wander and explore, so don't be upset when he does. Skype sex is your best friend in this scenario, utilize it. Send him suggestive texts while he's on his adventures that make him excited to finally get to see or talk to you.
Capricorn
(December 22nd to January 20th)
Make a Capricorn guy horny by letting him take control. Ask him what position he likes you in the most and he'll crave you just thinking about it. The Capricorn guy gets off on taking the lead, so if you want to make him horny, let him.
Aquarius
(January 21st to February 18th)
When attempting to make an Aquarius guy horny, avoid emotions at all costs. They run away when things get emotional and *feely*. Aquarius men like to be friends first, so it might take some time getting to know him before you can actually seduce him. The way to make him want you is to take it slow. He's deep, so let him learn who you really are.
Pisces
(February 19th to March 20th)
The Pisces guy is full of feelings. Make him horny by letting him spill all of those emotions, and offer him comfort in return. He can't resist someone who understands and listens to his feelings. Let him cry on your shoulder and he'll give you better things than tears.