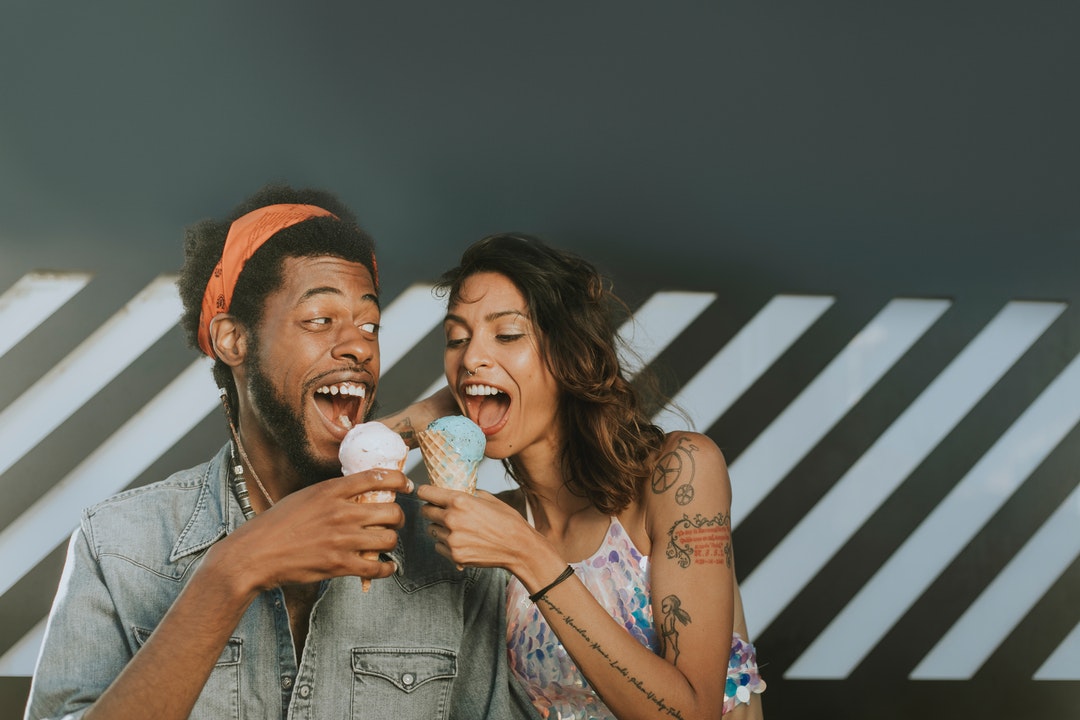 There are certain decisions in life that act as a catalyst for your entire future. Fold your hand or go all in? Study abroad or stay local? Keep your natural hair color or dye it? Sure, some decisions hold more weight than others, but when it comes to relationships, first dates can make or break what happens next. What's even worse is that most people likely remember a bad first date more than they do a good one. So here are 15 fun first date ideas that are unique, fun, and may just lay the foundation for your next great relationship.
1. Drive-In Movie
This is a retro spin on the classic movie date. And no, drive-in movies aren't just about making out in the backseat, but if it leads to that, it might just mean you're having a great first date! But nostalgia isn't the only thing that makes drive-in movies better than their theater counterparts. At a drive-in, you'll have more privacy and the ability to chat about your favorite scenes. You can easily get to know one another since the volume level is much lower and you won't be disturbing fellow movie-goers. Grab a big blanket and capitalize on the opportunity to snuggle.
2. Cooking Class
If you can peacefully work in the kitchen with your partner, you're already on the road to a successful relationship. Cooking classes are a great way to test out the chemistry between you and your date. Not only do you have the chance to work together in close proximity but you'll get to share a (hopefully) delicious treat at the end of your adventure.
3. Wine And Paint
You can't go wrong when a first date includes wine! Add a fun arts and crafts project to the mix and you're sure to have a memorable first date. Wine and paint studios are popping up all across the country, offering groups of people the opportunity to create unique masterpieces while enjoying their favorite bottle of wine, snacks, and lots of laughs. This is the perfect way to let down your guard and show your date your artistic and fun side.
4. Visit A Museum
Whether you're into art or history, visiting a museum is a nice, quiet way to enjoy your date's company while also tapping into their intellectual side. Strolling through a museum offers plenty of opportunity for making small talk and even holding hands if the mood strikes you. If you want to keep things more fun and light, try visiting a wax museum and take lots of silly photos with your favorite faux celebrities.
5. Escape Room
Let's cut right to the chase and stick you and your first date in a room together that you need to escape before time runs out. Sound fun? For some people, it's the perfect first date. Not only do you have to strategize and work together, but you'll have a lot of fun doing it. And if you get scared, cling to your partner for comfort. I'm sure they won't mind.
6. Trivia Night
If smarts are an important character trait in your mate, test their skills by attending a local trivia night. There are countless bars and restaurants that offer trivia nights alongside delicious food and drink. Think of it as a more intense game night fueled by friendly competition and cocktails!
7. Take A Hike
If you enjoy the outdoors and nature, take your first date outside. Try a picturesque hike at a local park or trail. There's something extremely peaceful about walking through the woods, surrounded by the sounds and sights of nature. Not to mention this quiet environment is the perfect way to spend some uninterrupted time getting to know your partner. Just watch out for bears.
8. Go Bowling
What is it about putting on goofy shoes and throwing a 10-pound ball down a wooden alley toward pins that brings out the kid in us all? Bowling is a great first date idea. Mix friendly competition and booze with the opportunity to be silly and you're sure to have a great night. Most bowling alleys also offer late night laser bowling with music and black lights.
9. Attend A Carnival
There's nothing quite as chivalrous as a man winning his gal a stuffed animal at a carnival game. Even if he spends $30 just to throw a ball in a clowns mouth. Carnivals have all the elements of a fun first date — snacks, rides, games, and a mix of crowds and alone time for you and your date to get to know one another.
10. Try Karaoke
There's no better way to break the ice then making a complete fool of yourself. So why not try some karaoke? Whether you and your date partake in a duo (Meatloaf's Paradise by the Dashboard Light is always a winner), you decide to go it alone, or you simply sit back and watch the rest of the crowd butcher your favorite tunes, the night won't be short of laughs and vulnerability, two elements of an awesome first date.
11. Visit A Farm or Zoo
If you're an animal lover, both these options are perfect for a first date. Strolling through a local farm where you can feed the animals and partake in some local produce and other treats makes for a quaint first date. Find a local zoo where you can see larger, more exotic animals and spend hours walking around, chatting, and taking plenty of photos.
12. Take Me Out To The Ballgame
Baseball, football, basketball – the type of ball doesn't matter. Attending any type of sporting event on a first date is a great way to spend an entire day with someone and get a sneak peek into their personality. You'll instantly know if your date is overly competitive, a sore loser, or completely chill. Not to mention, tailgating is half the fun!
13. Hit The Beach
You really can't go wrong with fun in the sun. If you live close enough to hit the beach on your first date, do it. Whether you're trying out surfing or boogie boarding or simply soaking up the sun with your toes in the sand, the beach puts everyone in a good mood. Bring along a cooler of adult beverages and snacks and some music and you have the perfect first date in the making.
14. Picnic
If your a minimalist at heart who's just looking to get to know your date, try planning a peaceful picnic in the park. Bring along a basket full of goodies, a blanket, and your wonderful, charming self. You can choose a secluded location or a more public park depending on your mood and comfort level.
15. Arcade
Some of the best first dates are ones that bring you back to your childhood. And what cries "childhood" more than video games? You can't go wrong when you mix booze, food, and arcade games. And let's be honest, your date will thank you for planning a date where they're allowed to indulge in gaming without getting nagged.