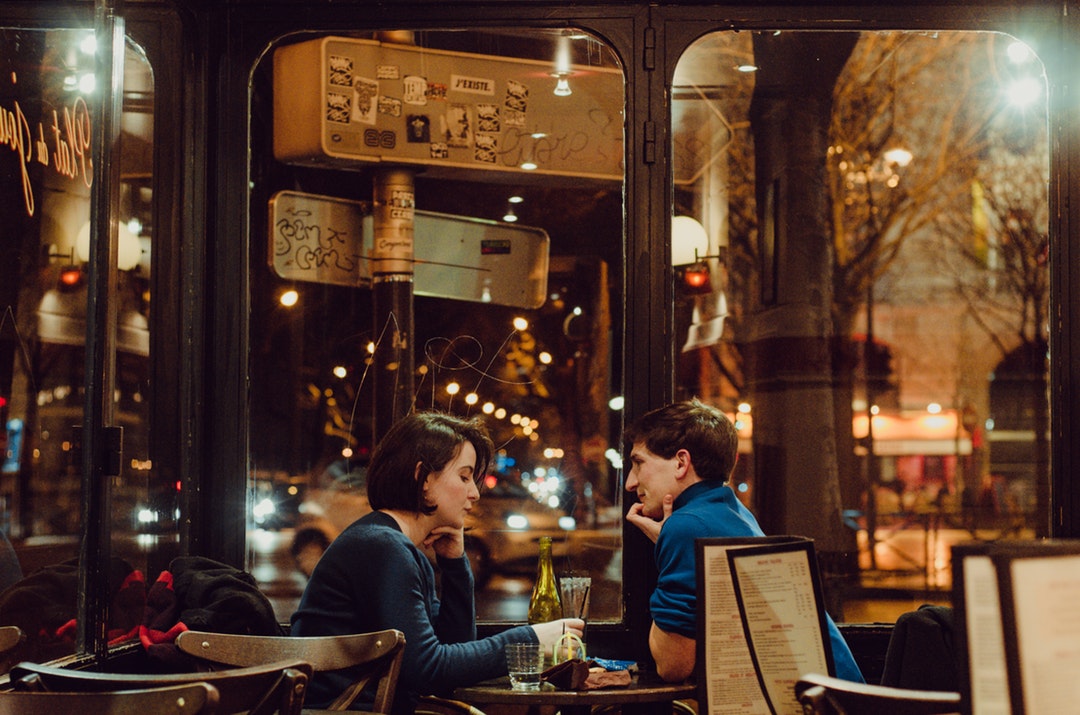 Butterflies. Excitement. Nerves. Sweaty palms. Ah yes, all the feelings that accompany a first date.
Will he kiss you goodnight? Will he pull out your chair and hold the door for you? Will you two have chemistry? So many questions run through your mind before the night begins.
Many of these variables are unpredictable, which only adds to the excitement (and nerves). But other things are well within your control. One of which is the way you look. You want to choose an outfit that stops him in his tracks. Takes his breath away. And makes him stumble over his words. It's that "wow" moment when you first open the door and he's blown away by your beauty. But how do you choose the perfect outfit for that first date? And not spend hours or hundreds of dollars doing it? Check it out.
1. Be Comfortable
No, this doesn't mean rocking your favorite sweats and slippers, yoga pants or work scrubs. Yes, you want to be comfortable but you also want to make a good first impression. Comfort means wearing something that won't take your attention away from the date. You don't want a dress, top, pair of pants or bra that you'll be adjusting all night long because it's too tight or keeps falling down. Opt for a pair of heels that are relatively comfortable and allow you to show off your best runway strut. Skip on that new pair you just bought and haven't quite perfected walking in.
2. Consider the Location
Ask your date a few questions about where you're headed. This will help dictate your outfit. If you know he's taking you to a fancy dinner, then a sexy dress and killer pair of heels is perfect. If it's you're catching a movie, you'll want to opt for something a little more relaxed. You can easily dress up a nice pair of jeans, cute top, and shoes with some accessories. If you two are heading outdoors for a hike or bike ride, choose a flattering pair of shorts and sneakers that show of your legs. Chances are, your date will be pleased that you wore a practical outfit.
3. Don't Spend a Fortune
Let's be honest ladies, men don't notice labels. Nor do they care. This means your date won't know the difference between an outfit you purchased off the clearance rack or a high-end designer label that costs a small fortune. Opt for the cheaper variety and save your money for something else. You can easily find non-name brand varieties of your favorite looks.
4. Dress it Up
If your goal is to portray your feminine side then it's always a safe bet to wear a dress or skirt with a nice pair of heels. Not only will your date view you as a feminine sex symbol but you'll feel sexy and desirable. The sexier you feel, the more confidence you'll portray and confidence in itself is a huge turn on. You can choose a classic "little black dress" and add a little personality with red or patterned heels. When in doubt, red is a very flattering and seductive color that compliments all body types and skin tones. Wear your hair up, off your shoulders and choose a larger earring. Your date will love seeing your neck exposed and your hair different than your everyday look.
5. Think Sexy, Not Slutty
Yes, there is a difference. You can easily show a little skin in subtle ways without laying it all out there on the first date. Sometimes, less is more and no, I don't mean less clothing! Being sexy in a less obvious way is the way to go for a first date.
Choose a dress or outfit that offers a lot of coverage up top, but shows off your legs. If you're wearing pants, choose a top that shows a little cleavage or compliments your neckline and shoulders. One of the easiest ways to show off some skin in a classy way is to choose a peek-a-boo shirt or dress that is full-coverage in the front but low-cut or open in the back. It's like a little surprise that your date will discover when you turn around.
6. Be Yourself
The most important part of choosing a first date outfit is to stay true to who you are. After all, your date asked you out and that's who he expects to see on the other side of the door. Don't choose a look that's too outrageous or out of character. Avoid wearing too much makeup, jewelry, or complicated wardrobe choices. Think classic and sexy. Showcase your personality in a subtle and seductive way. At the end of the day, your date is taking you out, not your outfit. But keeping these tips in mind will guarantee he's pleased with both.