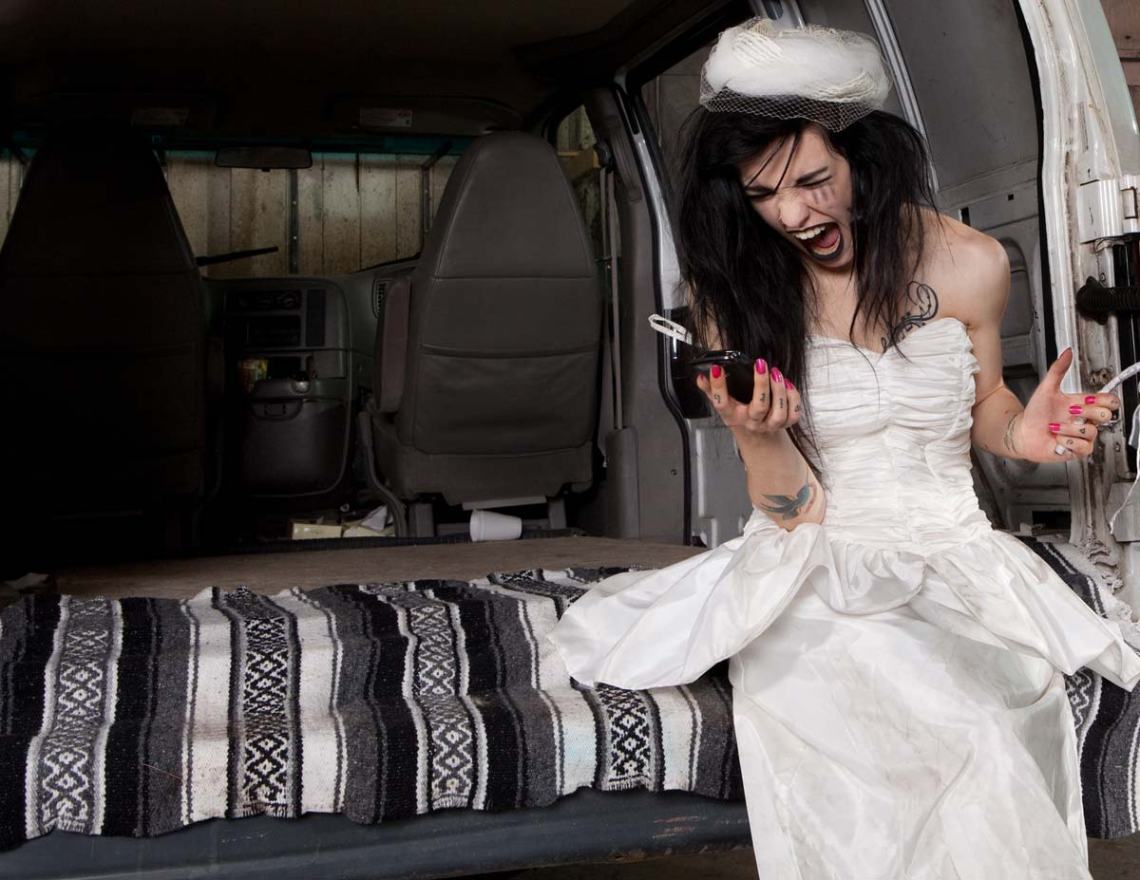 Even the coolest, calmest, and most collected of girls can quickly change into a royal bitch in the lead-up to their wedding. Weddings can be stressful and we can quickly lose sight of their meaning, falling into the commercialized trap that tells us the day is "all about the bride." While this is partly true, the groom makes up the other half of the wedding. Losing your cool and being selfish won't make your day more enjoyable; in fact, it can ruin the whole experience.
Here are the top 5 tips on how to keep the bridezilla tamed and at bay in the lead-up to your big day:
1. Get a good healthy dose of endorphins.
The number-one step to stop yourself from morphing into a vicious stranger is to keep your stress levels down and focus on enhancing your mood. When your future mother-in-law starts to drive you crazy, don't freak out; instead, take a step back and do some exercise. This may sound weird: "Hey sorry guys I just need to take a run I'll be back in a jiffy," but stepping away from potential drama mines to exercise will give your body a healthy does of endorphins and naturally calm any bad moods.
2. Remember the "we" in "wedding."
It may be a cliché, but a marriage is a partnership. This is something you need to recognize from day one. The actual wedding may just be a big party to some, but it's also the cultural and legal marker for the first day of the rest of your lives together. You're ultimately binding your life to someone else, and your actions and decisions will always affect them as well. Just remember they're getting married, too.
3. Bridesmaids and family are there to help.
All your family and friends want to be a part of your special day and they will be there for you every step of the way. Planning a wedding can stress out even the most down-to-earth girls, but you can always ask for help. Yes, there will probably be times when your opinions will clash but you just need to gently remind them that it's your wedding and ask them nicely if they can help. Nine times out of ten they'll oblige.
4. Inhale and exhale.
Make sure you BREATHE! This may sound overly simple, but when we get freaked out and stressed, we start to panic and hyperventilate. Taking calming and soothing breaths will help to relax you and bring you back to reality. No problem is so big you can't solve it; you just need to remain calm and clearheaded to do it.
5. Have fun.
You're getting married! And hopefully you'll only do it once. There's a lot of fun to be had along the way—crafting sessions, bridal showers, hens' nights, girls' weekends—you name it. We throw weddings in the first place so we can get married and have fun with our friends and families. If you don't lose sight of this, you'll find yourself wondering why you were stressed in the first place.