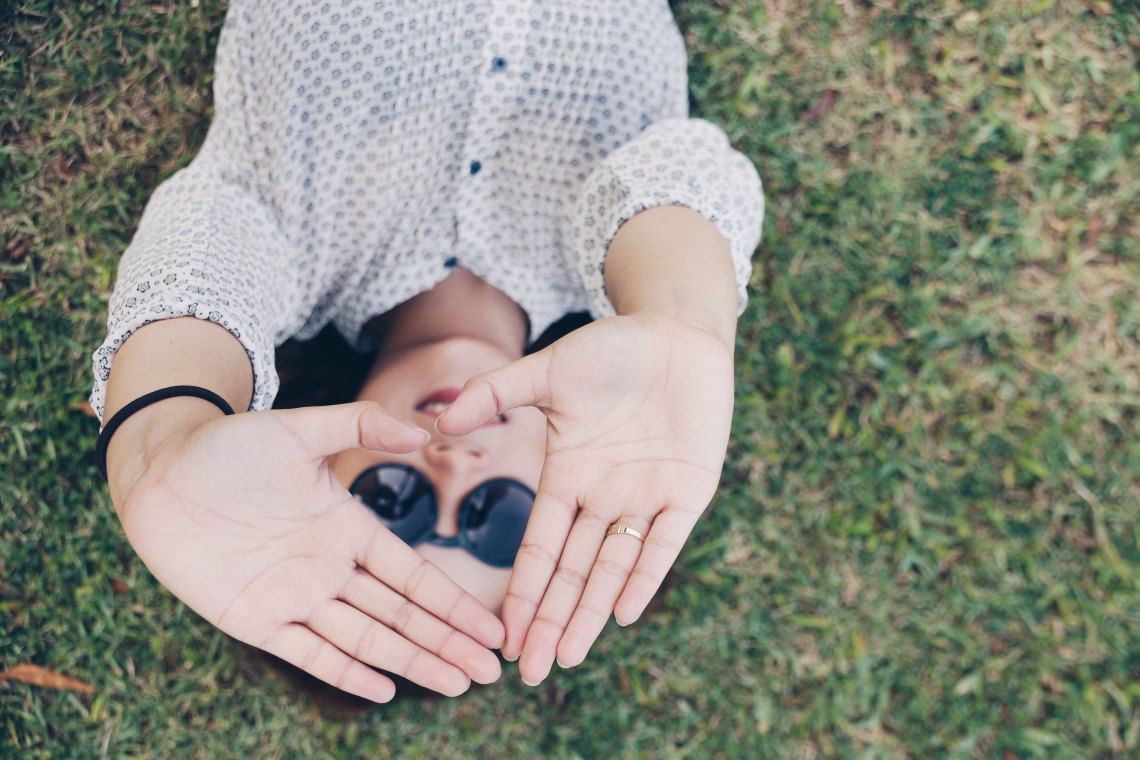 Fall has always been one of my favorite times of the year. The leaves are beginning to change and burst with brilliant hues of orange, yellow, and red. The days are getting shorter and the air is crisp (hello, cozy sweaters!). And there's just something about that Starbucks Pumpkin Spice Latte! I don't even like coffee, but somehow that pumpkin spice makes everything nice.
When thinking about fall and all of its beauty, Thanksgiving tends to be one of the first things that come to mind. How great is it that we take a single day, turn it into a national holiday, and celebrate all that we have been blessed with and all that we are grateful for. For many, the day is marked with a turkey feast, shared with those we love and cherish.
But how great would it be if that sense of gratitude spilled over into our everyday? Don't get me wrong, I'm not suggesting that we're ungrateful the other 364 days of the year, but I do think that often our sense of gratitude is relegated to the subconscious. We tend to voice our thanks or gratitude only when something "big" happens in our day.
What if you deliberately chose to start or end each day by listing three things that you're grateful for? What would happen? It doesn't need to be anything grand or in your face. I mean, let's be honest, some days can feel like you're simply going through the motions of habit or routine. Where's the silver lining in that, right?
But what if we took a step back and chose to be grateful for something as simple as someone holding the door for you when you're struggling with your toddler in one arm and a load of groceries in the other? Or the fact that almost every traffic light you hit on your way into work this morning was green? No matter where you are in life or what struggles you might be facing, I believe you can always find something, even one little thing, to be thankful for.
When you choose to live a life of gratitude, you'd be amazed at how your life will begin to transform. Research has shown that the benefits of gratitude impact our social, emotional, and physical well being and cause us to feel a sense of undeniable happiness.
Now who wouldn't want that?! Happiness? Sign me up! So here's my challenge to you. They say it takes 21 days to form a habit. What if, for the next 21 days, you started each day by listing three things you're thankful for?
Leave a notebook, piece of paper, or even a stick-it note in an obvious place that you'll see each morning and take a minute or two to actually write it down. Don't just think it, write it down! I leave mine on my bathroom counter and as I shower in the morning that's what I take the time to think about. By the time I'm done drying off, I'm able to quickly jot down my three things.
Give it a try and let me know how it goes! I mean, what's the worst that could happen? That you begin to feel an undeniable greater sense of happiness?