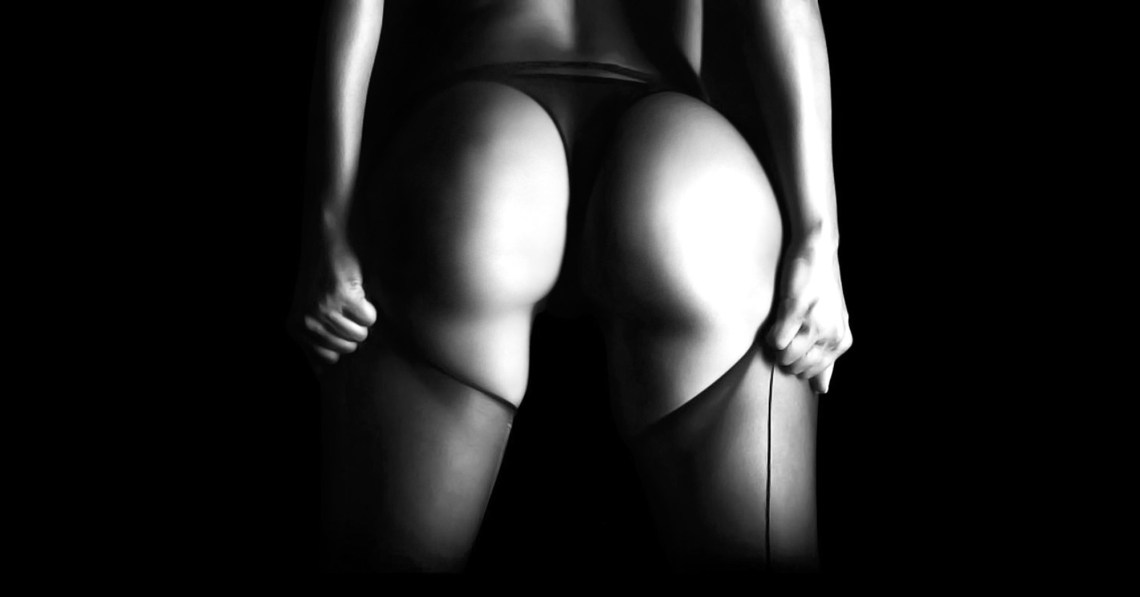 Let me state the obvious: though we rarely talk about it, porn addiction is just that- an addiction. It is on the same exact level as drug and alcohol addiction, and is just as difficult to beat. Because of the lack of acknowledgement of this type of addiction as well as the nature and stigma surrounding it, those who struggle with this face a unique set of struggles; this is, in addition to that of addiction itself.
I'm not going to get into addictive processes and treatment and all that here, because this is about experiences on the other side of the relationship. That is, about my experiences on the other side- and I'm sure that of many other women.
I met a man named Caleb at a bullshit, temporary drug store job I held a few years back. We bonded over our mutual contempt for our boss and the ridiculous mountains of sales signs we had to put up together every so often. I had just gotten out of a long-term abusive relationship and was looking for a distraction, someone to feel close to. I was into him, and I eventually learned it was mutual.
We spent a month or two hanging out and getting to know each other at work, and he finally asked me out. We scheduled our first date for a Friday night, but were both too excited and chose to move it up to a Wednesday that same week. That night, I was all in. We had been sitting on the beach making out for a while when I asked him abruptly if he had a condom, or if he could get one. Of course, he was all about that, and we headed inside.
He just couldn't get it up. I remember wondering what was wrong with me, if it had to do with the way I looked. He swore it didn't. He awkwardly explained how he'd been single for a long time and spent a little too much time watching porn, that he'd been almost desensitized to being with anyone real and in front of him. I thought it was weird, but was completely aware and understanding of how common the habit was. Hell, I did it often enough myself. Sure, it was a little weird that it was manifesting that way and maybe it just makes me naïve, but I took his word for it. Who was I to judge him?
It seemed to get a little better each time, and I assumed the fact that we were getting more comfortable with each other had something to do with it too. Our sex life started getting decent, and our relationship even better. We'd laugh about how in love we were and spend entire afternoons in bed together- the whole nine, you know?
As things went on, I started finding little clues here and there that maybe porn was still a problem- and maybe it was a little bit worse than I thought. He went to pull up Netflix on his computer one day, and one of those websites where you pay internet strippers was still up. I was cool with porn and we'd even talked about some of our fetishes and stuff and watched some things together at this point, but something about paying real live girls to take their clothes off with the abundance of free porn available and a real girlfriend that lives not even five minutes away left me feeling unsettled. I've always been big on communication in relationships, so I told him that. He said he was cool with it and that it wouldn't happen again, but it felt off to me. I started noticing he brought porn up in conversation much more often than other friends and exes I'd known did, and did so in a way that made me uncomfortable in a way that I couldn't quite put my finger on.
Quite honestly, I chalked it up to him being a guy. We moved in with each other after only about eight months. I hate to admit it, but it was due mostly to convenience. I needed to get out of my mom's place, his lease was ending and neither he nor his roommates were looking to renew it, and we found a nice place we could afford right across the street from my mom's. It was like it was destined to happen.
Fast forward a couple months and I got a crash course in what porn addiction really looked like.
I held a full-time and part-time job at once, he stayed home all day and lived off a trust fund. Still, he refused to do anything around the house, run any errands, you name it. He maintained that it was because he was busy all day, but could never elaborate.
Not only this, but porn was everywhere. I'm not over-exaggerating here. I'd get home from work at the same time every single day, and he'd jump up the same exact way and X out all the tabs on his browser. He'd leave pages up. He'd browse Reddit at the computer we'd set up right in front of the bed and his recently viewed would be right in my face, consisting of only NSFW pictures of selfies of real girls. I found out he was writing porn stories. He had a blog dedicated to porn. On weekends when I was home from work, he'd go to his mom's house for eight hours at a time to watch porn. I thought I was being paranoid (and I'll get to this later), but he admitted it towards the end of our relationship. He'd sit right next to me looking at pictures or watching it on silent on his phone constantly and scream at me when I tried to speak to him. He talked about it constantly. Left journal entries out on the table in which he'd write only about how much he loved porn. Seeing a naked girl or a half-assed sex scene in any movie or TV show we watched together would set him off, he'd jump on me and NEED to have sex right then. It didn't matter how I felt.
It's also worth mentioning that with the rate at which pornography took over my entire relationship and practically my entire life, this was something Caleb and I discussed quite often. He'd vow that he was quitting. He'd even started marking on his calendar how often it had been since he'd last watched porn, though he didn't know that I'd put together the codes he used for this. Of course, even during these times he'd redirected his attention to porn mods in video games and other sex games or reading erotica, but that's another story. The point is, he'd constantly swear to me that he'd quit. He was done for good this time and hadn't watched for months. This was never, and I mean never, the truth.
I put all of my time and energy into this relationship and, in turn, learned a valuable lesson. Call it a cliche, but you really can't help someone if they don't want to help themselves. I got out of there and am not in a healthy, loving relationship- but I'm not without scars from my relationship with Caleb.
Like any addiction, those who are addicted to porn deserve help, validation, and a chance. Still, make sure to think twice before sacrificing yourself and your own mental health in the process.